Savant, a leading home control & automation company, announced today that it is making an app available for the Apple smart watch – called, logically enough, the Savant App on Apple Watch. Since Savant is one of the only home automation companies to base their control systems on the Apple operating system, it only makes sense that they would be one of the first in the tech business to offer an Apple Watch app.
See more on Savant's Apple Watch App…
As you might expect, Savant says their new Apple Watch app is all about adding even greater convenience for their customers who can quite literally monitor and control their systems directly through their watch. Whether you're sitting in your favorite easy chair at home – or dashing into an elevator to get to your next meeting at the office – Savant's App for the Apple Watch will allow you to see what services are in use in your home.
Not only that, but with just a tap, you can activate scenes, such as "Away" or "Dinner Time" that you've previously created on the Savant app on your tablet or smartphone. This new app promises to make monitoring your system even more seamless and simple.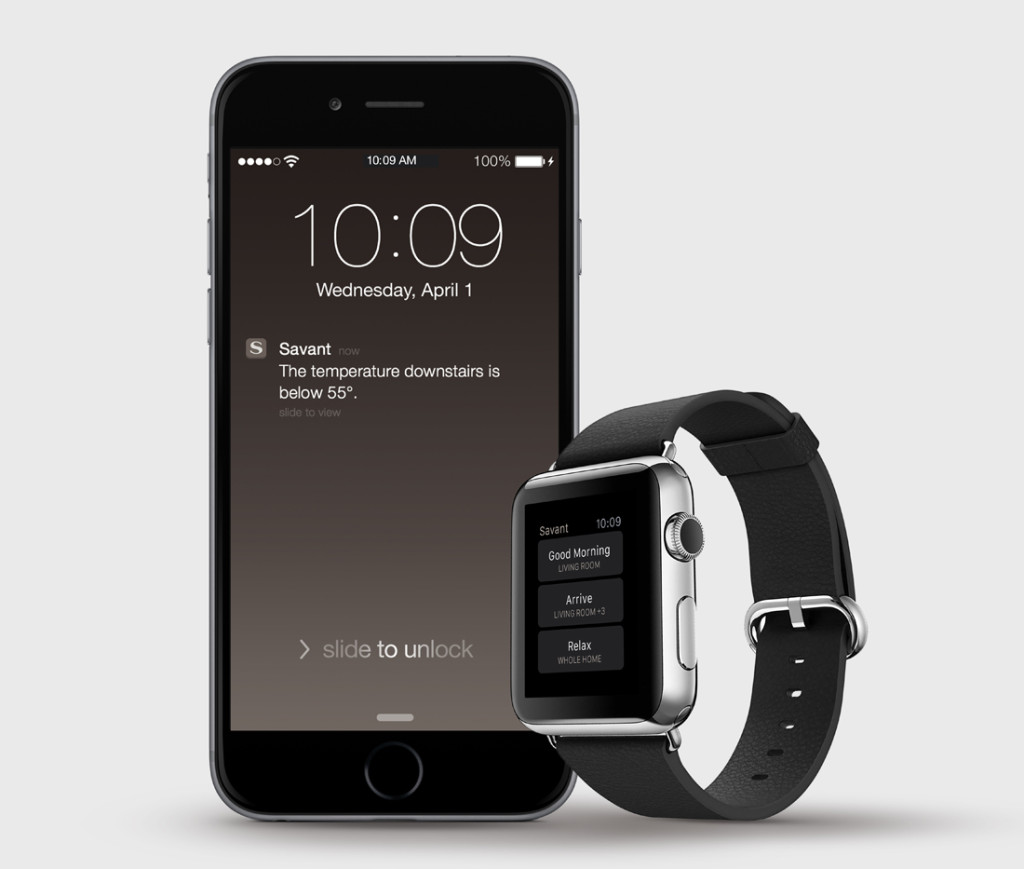 "Savant offers the premier experience in home automation," said Savant CEO William Lynch said in a prepared statement, "and our customers want to take advantage of the latest innovations in mobile technology. By enabling them to control their Savant Homes from the Apple Watch, we're filling a need for our homeowners while maintaining the standards of excellence our discerning customers have come to expect."
Later this month, Savant says they will be extending the features of the Savant App such as adding notifications delivered from the company's cloud service. Savant system owners can create their own notifications, such as dropping temperatures or lights being engaged, to be viewed at a glance on your wrist.
Learn more about Savant at: www.savant.com.