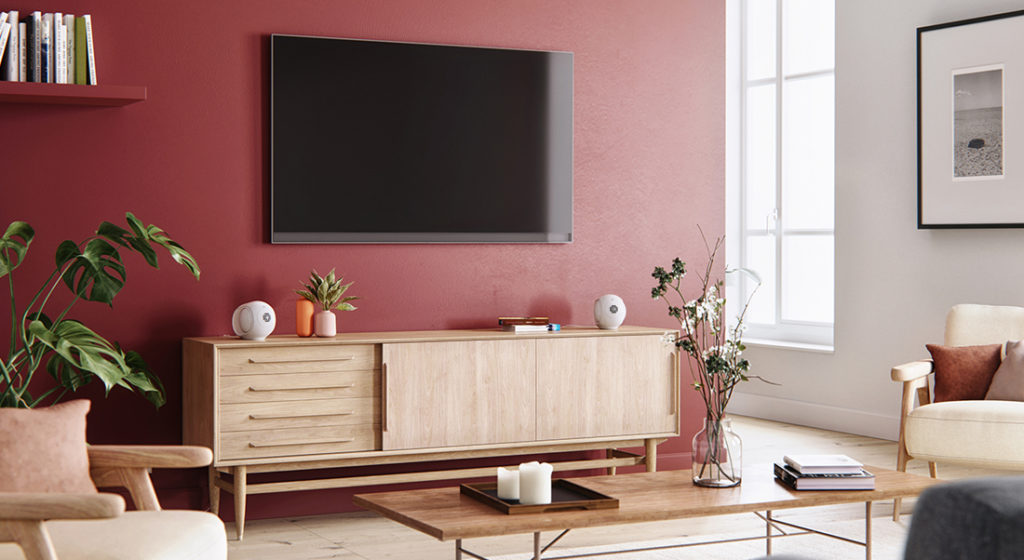 Cuts

Tech & Distribution Deals with Robern and Devialet
No question about it, Savant is on a roll. Just four months ago in May, the company surprised the industry by announcing their acquisition of GE Lighting, instantly transforming the company into one of the top lighting providers in the US. But, clearly, they weren't done yet, as the company announced two new partnerships at CEDIA Expo Virtual – one with Robern, a luxury bathroom furnishings manufacturer…and the second with Devialet, a unique design-centric powered speaker maker out of Europe.
See more on Savant's expanding partnerships
Savant continues to expand the universe of products with which they interface, targeting those partners whose offerings dovetail into the taste and style profiles of the company's typical high net worth end user. Two new announcements associated with last week's CEDIA Expo Virtual help delineate the strategy as both of these new partners serve an upscale clientele.
The first of these announcements centered around Robern, a manufacturer of bathroom vanities, cabinets, mirrors, and lighting solutions for the luxury market. Robern, a division of Kohler, prides itself in not only offering dramatic, modern design, but also in providing a tremendous variety in optional customizations that are popular with designers, architects, and consumers.
Robern Luxury Bathroom Furnishings
Robern assortment also includes very savvy lighting options with many features designed to raise the bar of wellness in the home. Many models employ color adjustable LED lighting with a high 90+ color rendering index and are fully dimmable. Their products also offer users the ability to set scenes and can be fully controlled via an app on your smartphone.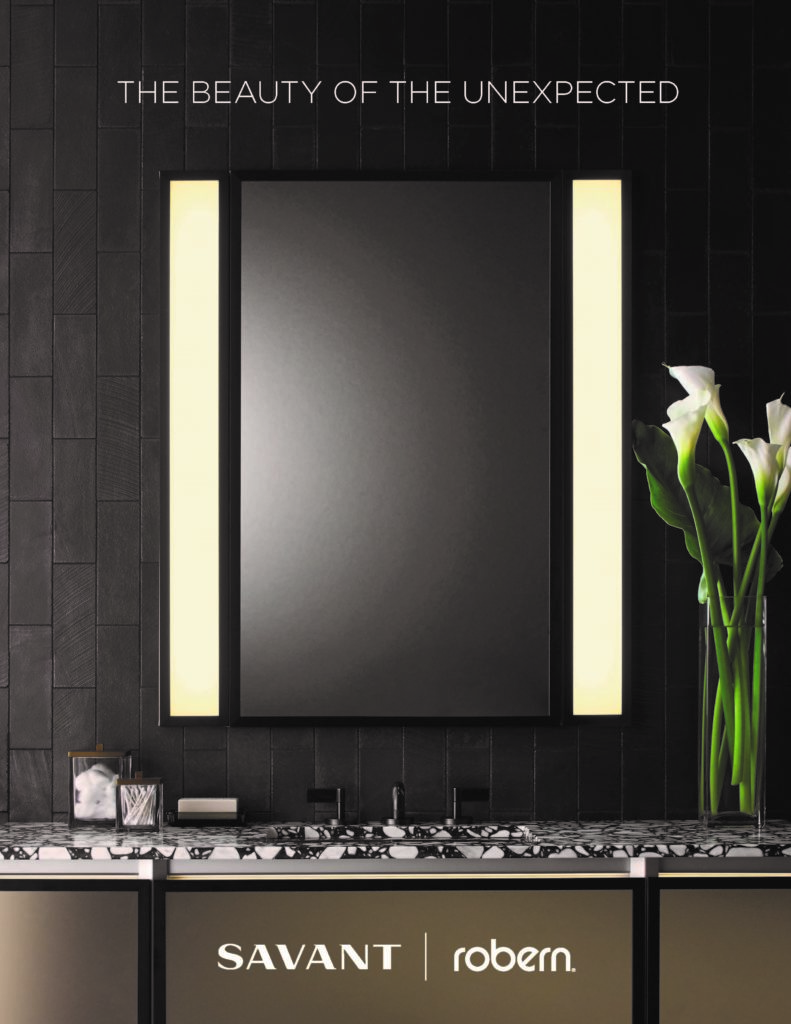 Savant says the circadian lighting functionality of their systems integrate seamlessly with the lighting used in Robern products. Savant Daylight Mode allows for time-of-day setting of kelvin temperatures as well as lighting intensity shifts that the system automatically progresses throughout the day.
Savant Dealers Can Order Robern from Savant Store
Savant's partnership with Robern presents integrators an opportunity to offer their clients a highly personalized lighting experience for bathrooms and bedrooms while creating new specifier relationships within the National Kitchen+ Bath Association. Savant integrators will be able to purchase lighted medicine cabinets and mirrors in hundreds of style options directly from the Savant Store in early October 2020."

Nick Meloni, Business Development, Environmental Products for Savant
Dealers, as noted by Meloni above, will be able to directly order Robern products to design them into a full Savant installation. We asked Savant how this process works and they say dealers simply order the items desired in the Savant Store and the product will be drop-shipped to them directly from Robern's headquarters in Bristol, PA.
Devialet High Performance Speakers in Compact Form
In another interesting development, Savant has entered into a "strategic partnership" with high-end small speaker player Devialet. Based out of France, Devialet offers a line-up of small but powerful speakers that often surprise users with its incredible amount of sound out of such a small form factor.
Savant calls Devialet "a leader in acoustic engineering" and has entered into a technology and distribution agreement with the company. Savant will distribute Devialet's Phantom Reactor Custom active speaker to the custom integration channel in what it calls "an exclusive partnership."
Honestly, I don't know much about Devialet. However, they are sold through many retailers throughout the United States, as well as online in their own store. And, of course, now the Phantom Reactor Custom will be available through the Savant Store "beginning in Fall 2020" with a MSRP of $1,450.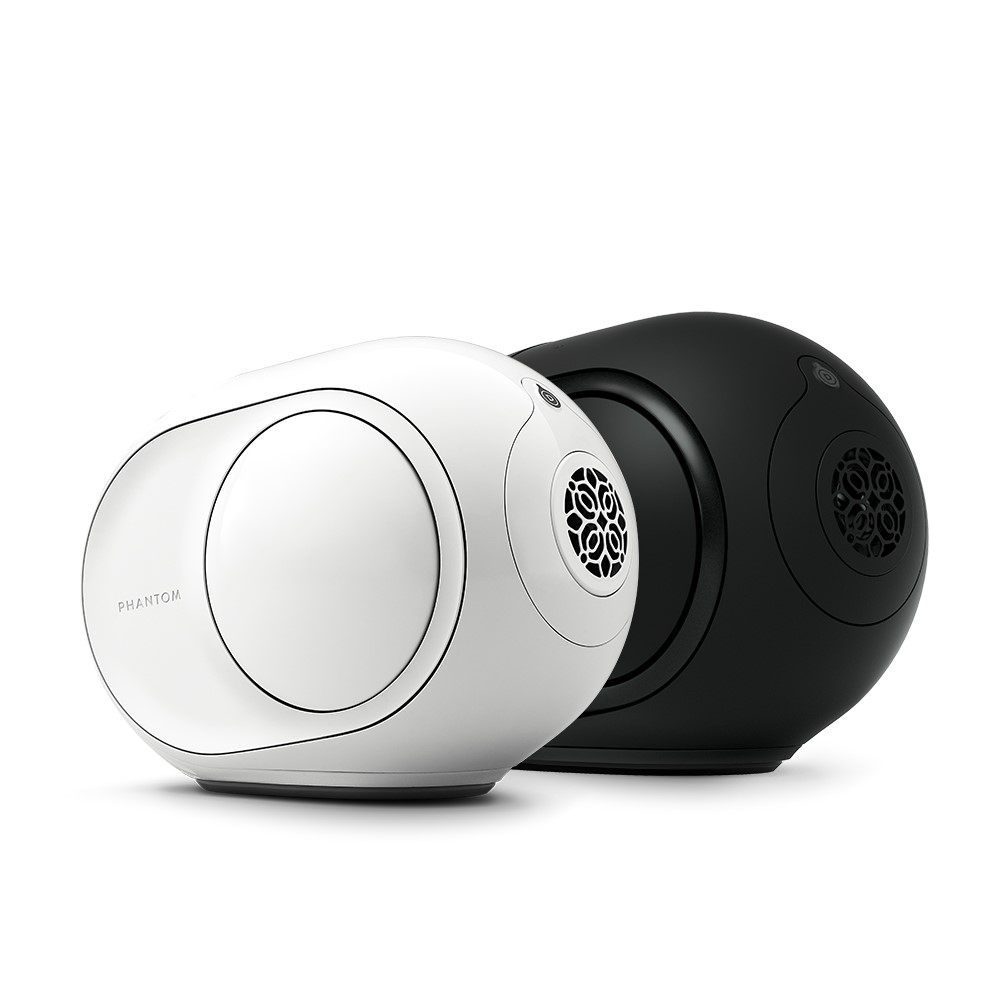 Phantom Reactor with 'Award Winning Technologies'
Savant says the Devialet Phantom Reactor Custom is a sophisticated product that embodies the company's award winning technologies, such as their ADH amplification and SAM technology. Typical of all Devialet models, the Phantom Reactor Custom is said to "generate impressive output levels (97dB) and astonishing sound quality from a compact loudspeaker."
We have identified a target demographic – a customer seeking to enjoy a premium active loudspeaker that also makes a bold design statement. Phantom Reactor Custom is a completely unique audio solution ideally suited to the luxury living space where performance and aesthetic are paramount, and integrators will appreciate the outstanding artistic look, feel and unmatched sound quality they can deliver to their clients. The Savant and Devialet teams have a future roadmap defined to create a tight integration experience and exclusive connectivity features for the CI channel."

George Katsiris, VP, Product Evangelist for Savant
Savant Dealers Can Order Devialet via the Savant Store
Savant says their smart home ecosystem integrates perfectly with the Devialet Phantom Reactor Custom, as users can change source and control volume up/down/mute through the Savant app or via voice control. Devialet marries high artistic ideals and design, with state-of-the-art technology to deliver a unique and client delighting performance.
Do dealers see the same target market as Savant HQ? It will be interesting to see the uptake of both the Robern line and the Devialet Phantom Reactor Custom by Savant dealers.
See more on Savant by visiting: savant.com.