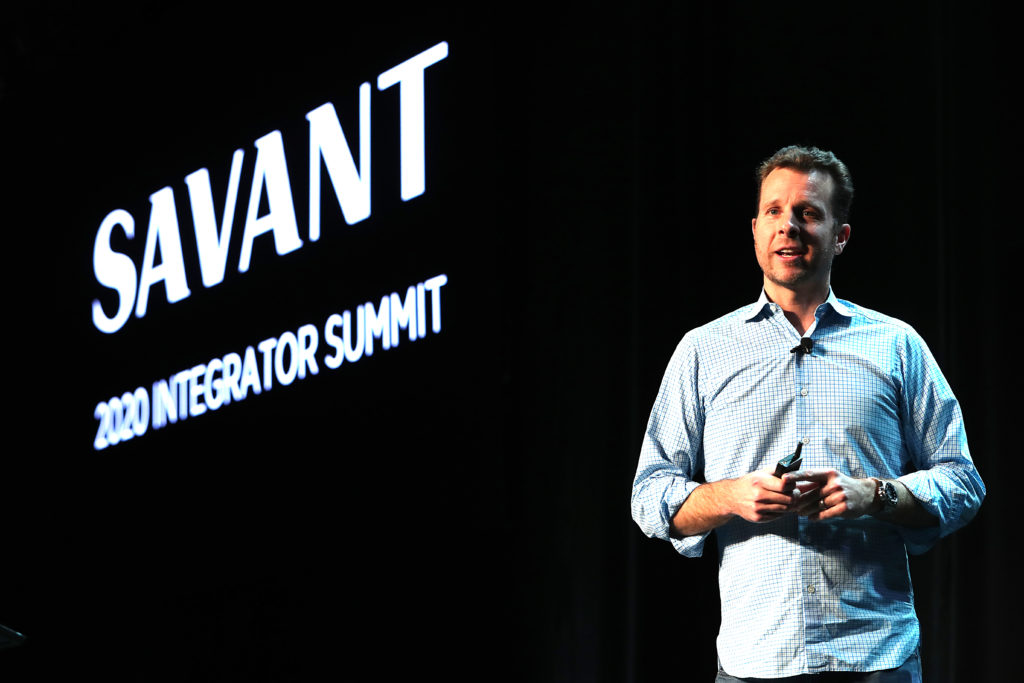 Savant Systems LLC held their 2020 Integrator Summit this year in conjunction with the International Builder Show in Las Vegas, NV on January 20-23. At that event, the company unveiled a large array of new products and new strategic partnerships, showing they intend to retain their innovative edge that has attracted so many integrator fans.
See more on the Savant Integrator Summit…
Company CEO and founder Robert Madonna wowed the approximately 600 attendees who came from the U.S. and other areas of the world, with a keynote presentation that both recapped 2019 accomplishments and touched on highlights for their 2020 plans. These plans included not only new products, but also a focus on strategic partnerships that help to rapidly expand the Savant universe.
According to a prepared statement, the company released 285 new products in 2019, while various partners released an additional 400+ new models. This is – to me – a stunning number and I literally reached out to company representatives to confirm. But based on the recent announcement of several new partners, it looks like 2020 product launches may rival those numbers.
Unique to Savant, Deep Sharing with Integrators
Unique to Savant, the company reveals more to their integrators than they do to the media, a fact that seems to tighten the bond with their dealers. Since returning to the helm in 2016, former engineer Madonna has pushed hard to drive continued innovation at the brand…innovation in acquisitions, partnerships, and products.
More recently, the company has embraced and driven emerging technology categories, such as lighting, energy automation, and wireless high-resolution digital audio.
At the Integrator Summit this year, company presenters focused on several major initiatives, including: a new partnership with Ring and their new Ring X Line, a new strategic partnership with network gear supplier NETGEAR, new Savant Smart Audio products, the acquisition of NOON Home, and the announcement of a new west coast Experience Center (in Las Vegas Valley). With more than twenty live product demos, the integrators in attendance buzzed with enthusiasm.
Ring and the New Ring X CI Line
Jamie Siminoff, founder and Chief Inventor of Ring, addressed the integrators hailing the partnership with Savant which will soon fully integrate Ring technologies, such as their Ring Video Doorbell experience, into the Savant smart home ecosystem.
The Ring X line is being targeted specifically at the custom integration market (CI) and Savant is their first such relationship for this channel. Savant noted that it will be offering the Ring X line to integrators through its Savant Store starting in March 2020. The line will initially offer 7 devices in the Ring X line that address the entry and camera categories.
NETGEAR Partnership
The company says that it already had an existing partnership with NETGEAR, but the two partners have decided to dramatically expand the relationship. Now, instead of select models, Savant integrators will be able to access the entire NETGEAR line making it easier to scale systems up or down within the NETGEAR lineup.
The partners also plan to create "exclusive, co-engineered solutions for the custom installation market." Co-engineered products will be "optimized for the Savant smart home ecosystem."
Savant Smart Audio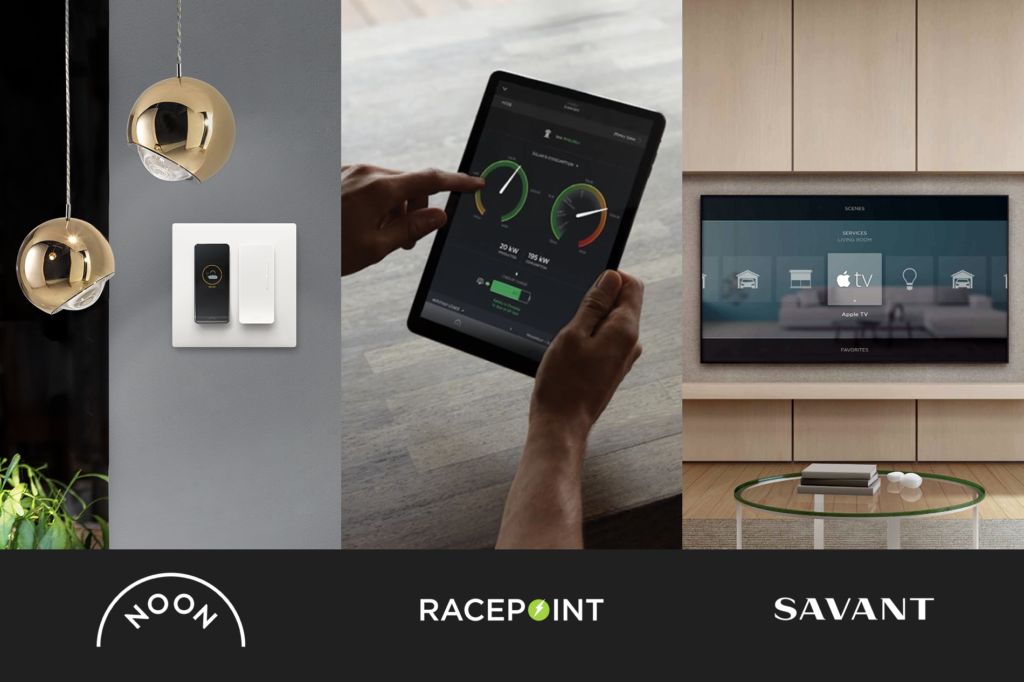 Savant is planning to expand their Smart Audio solutions of AVB and WISA-enabled products. The company showed a new 3-channel amplifier with Savant control capability built-in. They also showed a new high-performance, free-standing bookshelf speaker designed by audio guru Cary Christie. The speaker was said to display an attractive new industrial design that included capacitive touch controls for an elegant touch.
Finally, integrators got to see a new AVB to WISA Bridge which will dramatically expand connectivity options. All of these new audio solutions are scheduled to appear later in 2020.
NOON Home Acquisition
Announced just last month, Savant's sister company, Racepoint Energy, acquired innovative lighting control supplier NOON Home. This announcement actually took place during the Integrator Summit in Las Vegas, NV.
Savant says this acquisition will allow them to offer "the most comprehensive and intuitive lighting and intelligent control solutions." NOON Home's system can be discovered, configured and controlled with a single app.
West Coast Experience Center
Savant is also partnering with Blue Heron, a Southern Nevada luxury design/build firm that specializes in custom home and boutique communities. Saying that it is "coming soon," the partners are in the process of building an all-new Experience Center in the Las Vegas Valley that will be based on Blue Heron's Vegas Modern 001 cutting-edge show home design.
Savant technologies to be highlighted there include: end-to-end lighting solution with both control and fixtures, Savant IP audio and speakers, Savant IP Video and Video Tiling, advanced energy automation, and – of course – Savant's award winning user interface.
Savant's new Experience Center is expected to open in Summer 2020.
Learn all about Savant and its solutions by visiting: savant.com.
AT ISE? Be sure to visit Savant at Booth 5-T130 at the RAI in Amsterdam