Racepoint Energy, sister company of Savant Systems LLC, announced this week that it has acquired innovative residential lighting control provider NOON Home. Based in Campbell, CA, NOON offers an impressive array of intuitive lighting and intelligent control solutions.
Learn more about NOON & Savant…
A relatively new company, NOON burst onto the residential smart lighting market in 2017 with their NOON Lighting System. With a sleek and more modern design, NOON's system looks better and is more intuitive to operate for end users.
Thanks to a more thoughtful design, the NOON switches are easier to install, setup, and use. The basic system centers around a Director switch with a sleek, colorful OLED panel…just asking to be touched. The Director communicates wirelessly with NOON Extension Switches for effortless connection and interaction. The system provides for auto-discovery of bulbs, so setup is a snap.
A Scene-Based Smart Lighting Solution
The NOON system is very much based on "Scene" style operation – something of a core competency for the Savant ecosystem as well.
"I am pleased to officially announce the addition of NOON to our growing list of industry-leading brands, including Savant, Racepoint Energy and Artison. The experience and expertise of the team at NOON will enable us to design unique solutions, making advanced energy and lighting automation available for a broad range of smart home projects."

Robert Madonna, CEO of Racepoint Energy and Savant Systems, LLC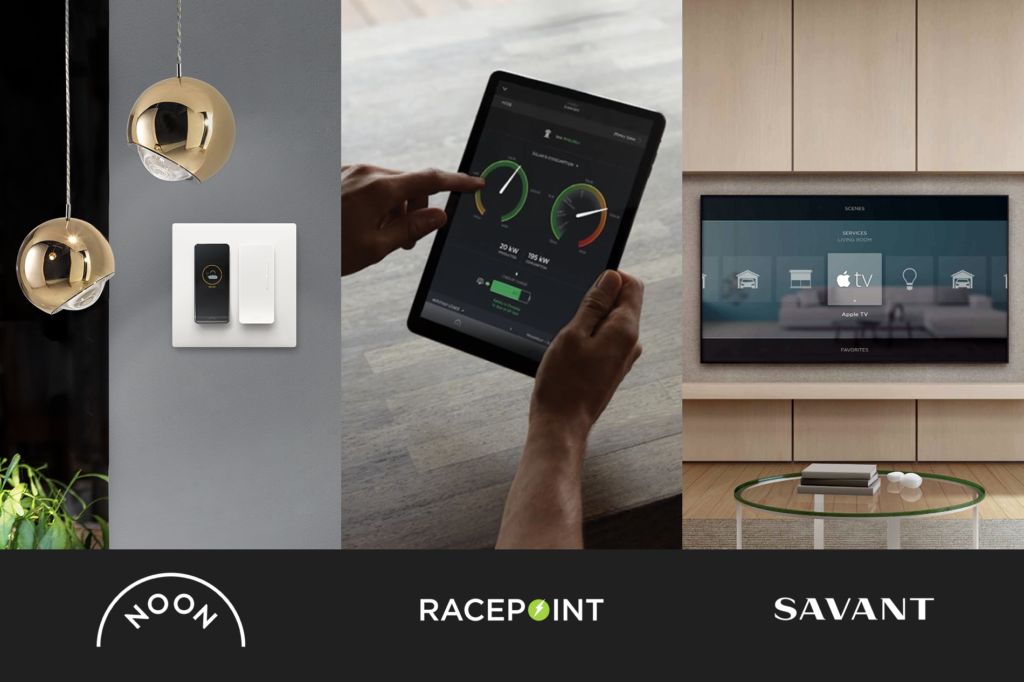 Once the system is setup and scenes have been entered, the user simply swipes the screen to select the scene they desire, such as Cook, or Movie Night, or whatever…and touches the graphical button on the panel to activate the scene. In many ways, this is consistent with how users think of interacting with their systems.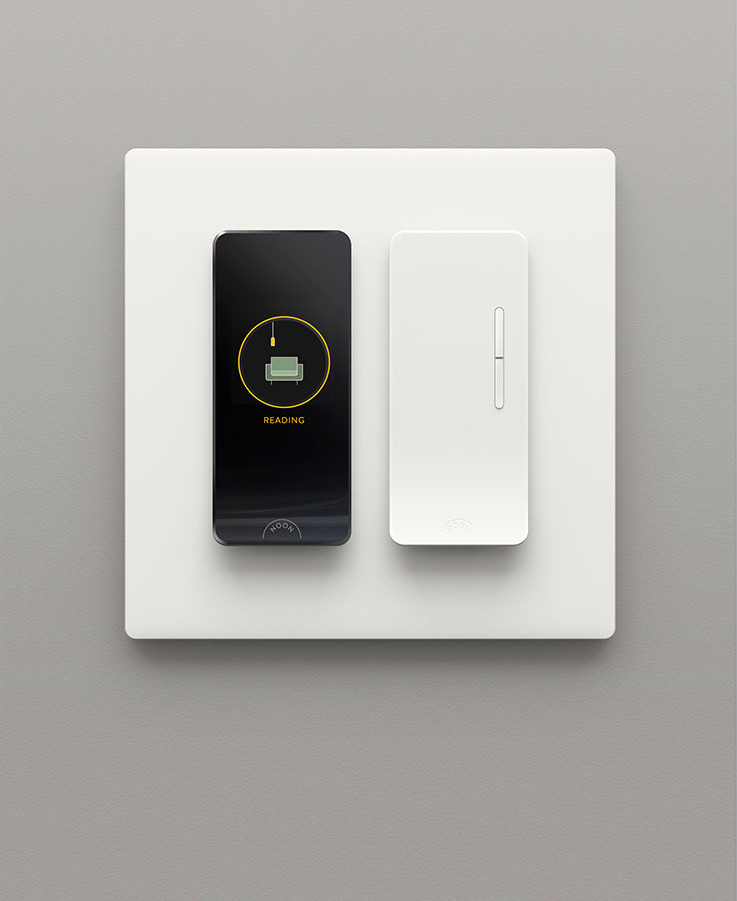 Now Developing Integration into Savant Ecosystem
Arriving home, setup an Arrival Scene with perhaps All Lights on…and you have arrived. Similarly, a Goodnight Scene allows for one touch of the panel and all lights are out for a good night sleep. NOON's system is fully app configurable and controllable…again, something that users are extremely comfortable with operating.
The company says that early development initiatives will include integration into the Savant smart home ecosystem, with plans to offer NOON solutions on the Savant Store.
Learn more about NOON by visiting: noonhome.com.