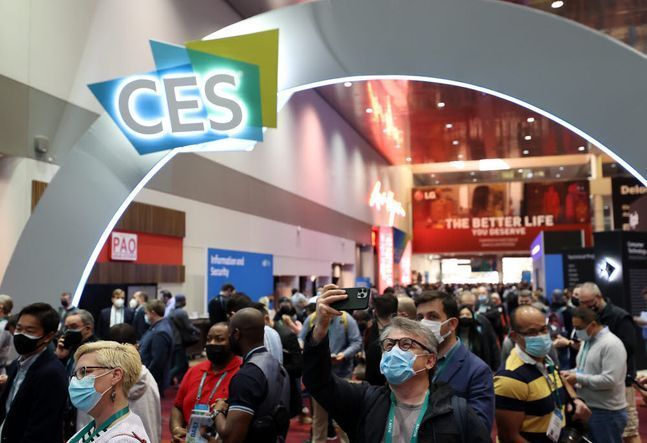 How Many Infected at CES? CTA & NV Health Official's Won't Say
Multiple media outlets, including the venerable Reuters News Agency, are reporting that Samsung Electronics chartered two jets to return a total of 20 of their executives and staff who became infected with COVID-19 at CES 2022. In addition to this, South Korean health officials are reporting that a total of 70 Korean nationals – including the 20 Samsung employees – returned (or are trying to return) from CES infected by COVID.
Was CES 2022 an echo of the rumored CES 2020 super-spreader event?
South Korean health officials say a total of 70 Korean nationals that had attended the 2022 Consumer Electronics Show in Las Vegas – an event that ended on January 7th – have either returned to quarantine in South Korea, or are quarantining in the U.S. due to testing positive for COVID-19. These include staff and executives from some of South Korea's biggest tech companies.
In addition to the 20 Samsung employees mentioned above, another 6 employees of Hyundai Heavy Industries Group are quarantining in the U.S. This was Hyundai Heavy Industries Group's first time exhibiting at CES.
Beyond Samsung, Other Korean Nationals Allegedly Caught COVID at CES 2022
Also, SK Group reportedly has another "6 or 7" employees who tested positive for COVID post-CES also quarantining in the U.S. Furthermore, Korean media also reports that "multiple" employees of Hyundai Motor and Hyundai Mobis, who attended CES, also tested positive for COVID upon their arrival in South Korea.
This is big news in Korea, which was only able to bring down their record high daily number of infections in December by implementing tough social distancing rules and adopting vaccine passports at public places. With 340 Korean companies participating in CES, a high infection rate could jeopardize their progress.
'Many Korean Businesspeople Who Attended CES…are Now Confirmed Infected'
Many Korean businesspeople who attended CES…are now confirmed to be infected with COVID-19. We are promplty contacting those who participated in the event and conducting epidemiological investigations, but we urge domestic businesspeople or those who are in Korea that attended the event to undergo PCR tests as soon as possible.

Son Young-rae, a senior South Korean health ministry official, in a briefing in South Korea
Those Samsung employees on the chartered flights back to Korea were immediately transferred to medical facilities to be quarantined. Reports say that the symptoms experienced by most of them appear to be fairly mild.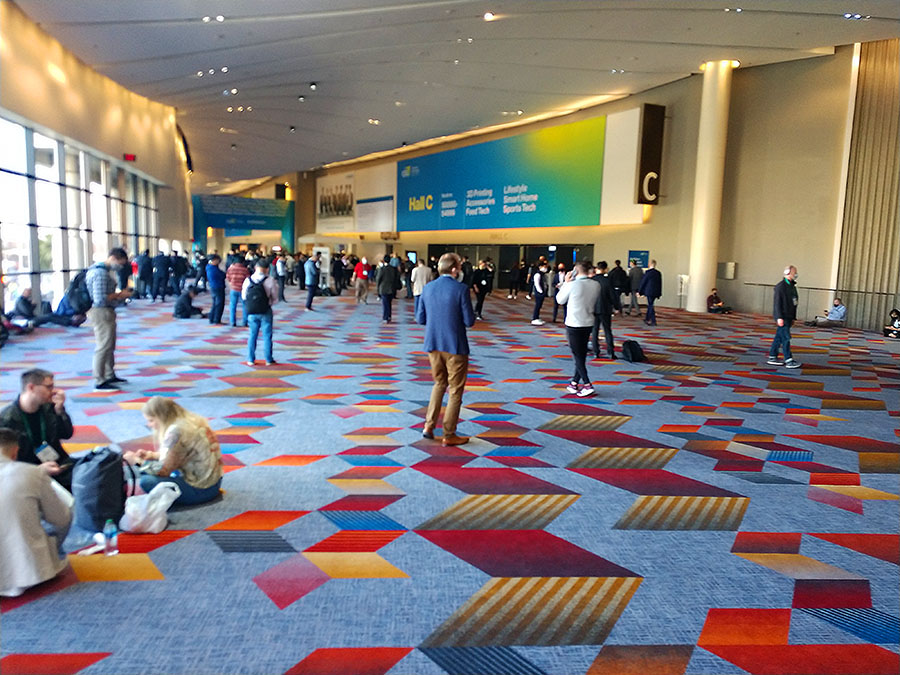 Nevada Health Officials – Attendees Could Have Picked Up COVID on Their Way to Las Vegas
Many media organizations like Reuters reached out to Nevada health officials to inquire about the impact that CES had on their COVID tracking. But in what looked like an attempt to shift the issue, all health officials would say was, "Many new cases have had recent travel history, attended events, and have visited multiple locations where they could potentially have acquired their infection." Adding that they do "…not have evidence linking the recent surge in COVID-19 cases with CES."
Aside from that eye-rolling dodge, did they say a "recent surge"? Oh yes, on January 8th, the day after CES closed a day early due to COVID-19 concerns, the Southern Nevada Health District released a COVID-19 Update announcing the highest number of new COVID-19 cases reported in a single day in the Las Vegas area since the beginning of the epidemic. Fully 6,110 new cases were added on January 7th for a total of 392,971 cases of COVID-19 in Clark County (Las Vegas area) and 15 deaths.
Strict Protocols, But a 'Lack of Transparency'
Approximately 40,000 attendees descended on Las Vegas from January 5-7 for CES 2022. This event is a big money-maker for the CTA and is said to stimulate something like $300 million for the local economy.
I've previously reported that the CTA set pretty strict COVID protocols for this event, including both a vaccination requirement and an indoor mask requirement. In an online report, Forbes rhetorically asked of these protocols, "How effective was all this?" To which they answered, "With no data released and a lack of transparency from show organizers and Nevada authorities, it's hard to say."
From CTA – No Real Answers to Very Real Questions
In response to media questions, CTA has either declined to comment or provided a written statement on what their COVID protocols were and how these standards protected attendees by providing a safer environment. When specifically asked about the results from the COVID test kits they handed out to attendees, or conducted by their onsite medical staff, CTA referred reporters to the local health authorities, who themselves were not very forthcoming.
[Note: Strata-gee also left a message for CTA media contact that was not returned by the time this article was posted.]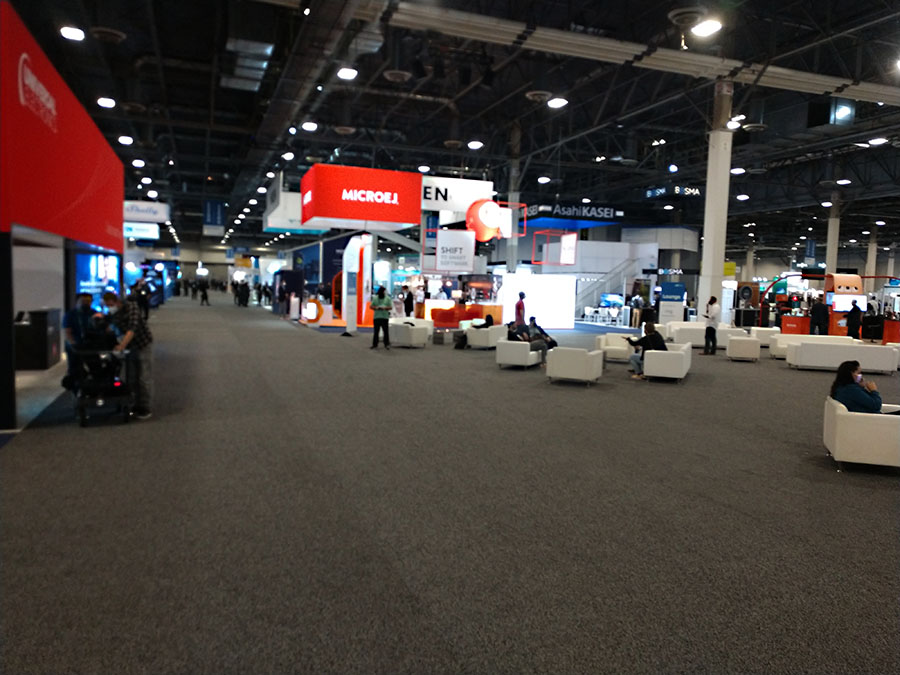 'The Lack of Data is Troubling'
I agree with Forbes, who concluded "The lack of data is troubling, as the battered travel industry was watching to see if an in-person show attracting attendees and exhibitors from all over the world could be pulled off safely."
Was CES "pulled off safely?" We may never know unless the CTA and the Southern Nevada health authorities release real data that shows the reality. But from an organization that suffers from the taint of a rumored Super Spreader event at the January 2020 CES [which was never officially confirmed], I would suggest greater transparency would help to create a greater sense of trust.
See the entire Forbes article at this link…