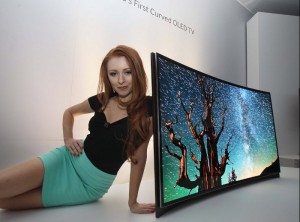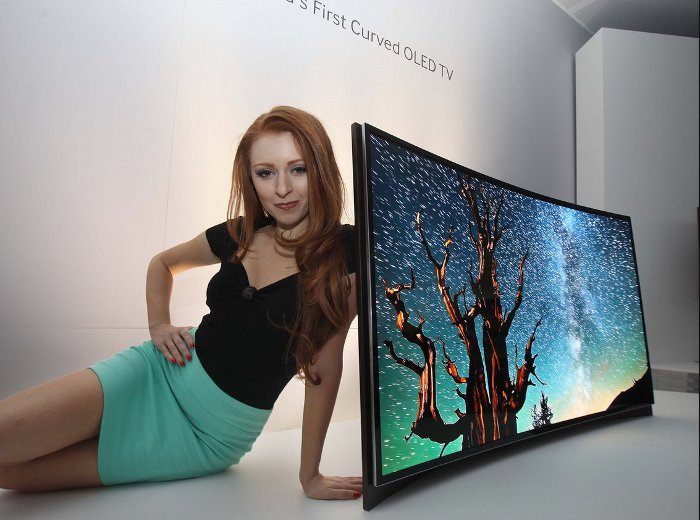 In a move that is likely to signify a tipping point in the industry's adoption of OLED technology, Samsung Electronics is dropping plans to build a new factory that was supposed to help it scale manufacturing of the nascent technology, driving production volumes and lowering cost. But as we've reported before, manufacturing OLED…well, it's just not easy.
See more on this surprising decision by one of OLED's most vocal supporters…
Once touted as the industry's salvation from the gravitational pull of the profitless tar pits of dropping-like-a-rock flat-panel TV prices, OLED was a new technology introduced as a higher-priced, step-up alternative to LCD.With many visible advantages for consumers, OLED seemed to up the ante in perceived value.
OLED (Organic Light-Emitting Diode) was a new flat-panel TV technology that was not dependent on back-lighting. Therefore, OLED sets had deeper black levels and better contrast than a typical LCD competitor. And that advantage held whether the LCD set used cold cathode florescent lamps or even the newer LED lamps.
Better-than-LCD picture quality…
In dimly lit rooms especially, OLED shows much better contrast that LCD. The greater contrast made colors pop even more, leading many viewers to regale the higher picture quality over standard LCD sets. [Thanks to Wikipedia for some of this technical information.]
On top of all this, OLED sets can be thinner and lighter (since backlighting has been eliminated). In fact, OLED panels can be made so slim, they can be bendable. That's fun…isn't it?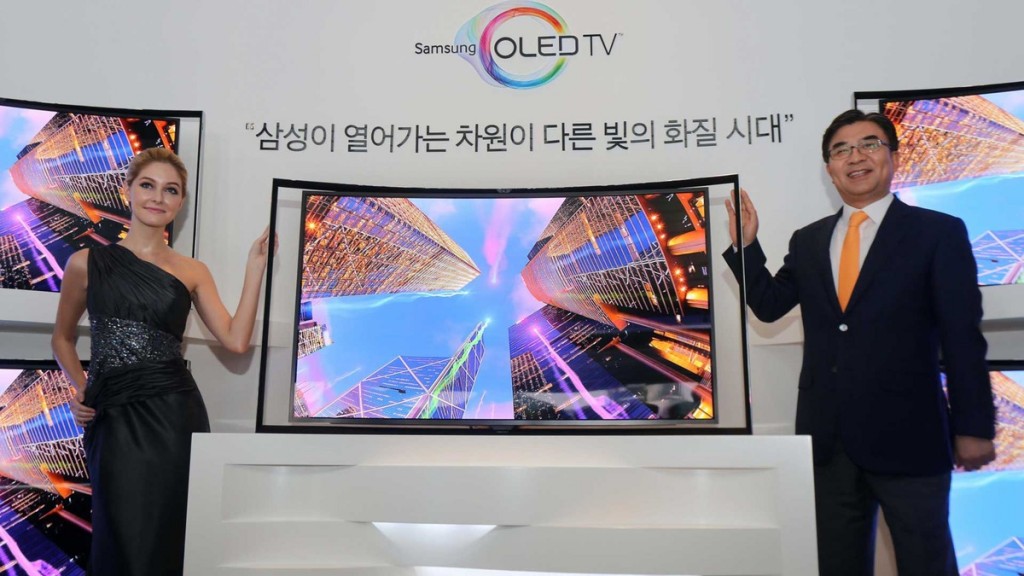 Houston…we have a problem…
But there is one problem that has bedeviled the technology from its inception – very low yields in the panel manufacturing process. The 'breakage' rate in manufacturing was way too high – keeping the cost of OLED sets beyond the reach of mainstream TV buyers.
This is a huge problem…and a problem that promised to keep adoption of the technology at a crawl. For example, Samsung had a 55-inch OLED set it introduced last year at an MSRP of $8,995. But Best Buy has 55-inch LCD sets available starting at only $579! That's a big delta to ford.
According to a report by the Nikkei, Samsung makes it's OLED panels at a small-scale facility of theirs in Tangjeong. The company had planned to invest in a large-scale factory that would have been in operation sometime by the end of this year.
Plans for new OLED factory scrapped…
But for Samsung's investment to pay off, they had to figure out a way to raise panel manufacturing efficiency. Otherwise, even a larger plant won't be able to bring manufacturing costs down.
With this being the case, the company has called off the investment and will not build the factory. The company has said it will rededicate itself to high-quality LCD TVs for the foreseeable future.
Sony and Panasonic made the same decision…
Recently, a joint venture between Sony and Panasonic made a similar decision. The new venture, formed to manufacture and sell OLED TVs, relied on Panasonic to manufacture the sets using Sony OLED technology and for Sony to market them.
Panasonic thought they had a better way to manufacture the panels to drive higher yields – at least it looked that way on the drawing boards. But apparently, Panasonic's theory didn't work out. The partnership disbanded just this past Christmas.
There's always smartphones…
Samsung says it will continue to research OLED technologies – and probably manufacturing schemes for OLED. But, the report said, don't look for any new OLED sets from Samsung anytime soon.
And on a related note, Samsung is considering building another, smaller OLED factory to produce small-to-midsize panels for smartphones and other smaller devices.