Russound, a designer/developer/manufacturer of innovative audio products for the integration channel, launched an array of new products for 2022 at ISE (Integrated Systems Europe) 2022 earlier this month at the Gran Via in Barcelona, Spain. These interesting new products include a new series of landscape and rock speakers; a new, next-generation Bluetooth source kit; and a new "ultimate" Android touchscreen.
Learn all about the Russound ISE product launch preview
One of the things about Russound that is never a surprise to me is that they always seem to be able to find a way to surprise me. Although it is not one of the largest companies in the business, they innovate as though they are. For example, Russound was one of the first companies to recognize the growing trend to streaming solutions. They educated me on that many, many years ago. Now, of course, the power of streaming is obvious to all.
So because of this, I always pay attention to their product announcements. And at ISE 2022, they had a lot to talk about.
Let's Take This Outside
So it caught my attention when the company announced a new series of eight landscape, rock, and outdoor subwoofer products. Company CEO Charlie Porritt says this isn't simply a "line refresh," rather it is a "demonstrable upgrade" over its previous line of outdoor audio products.
New models include:
5R82mk2 8″ Front-Firing Outdoor Rock Speaker
A 2-way speaker featuring new 1.1″ metal dome tweeter, enhanced 8″ woofer, new crossover design, freq. resp. 58Hz-20kHz. Available in gray granite (shown), sandstone & weathered granite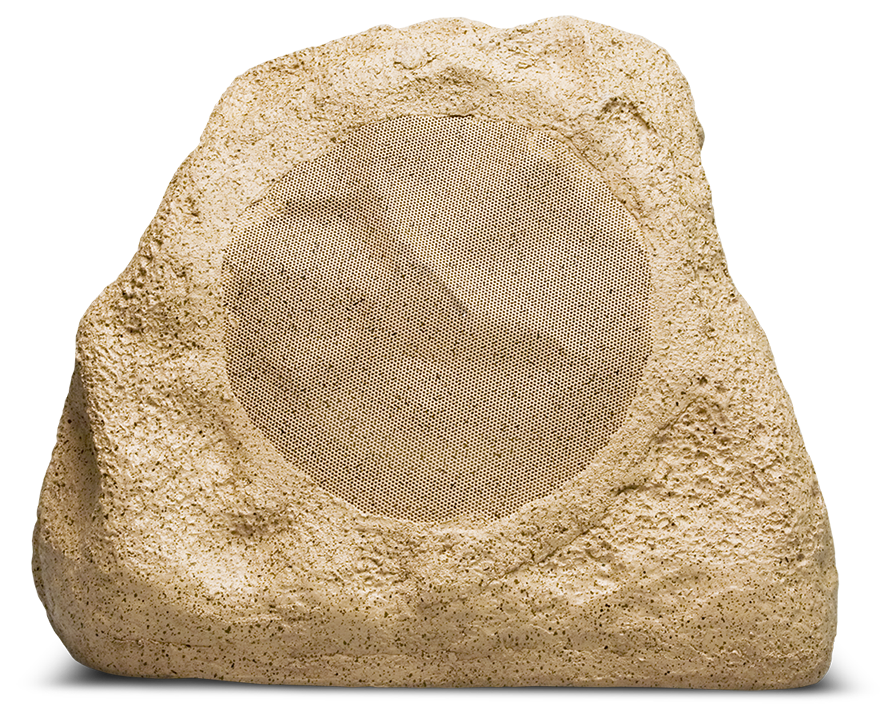 5R8SUB 8″ Outdoor Rock Subwoofer
An 8″ front-firing subwoofer with deep, resonant bass, freq. resp. 40Hz-200Hz. Available in gray granite, sandstone (shown), and weathered granite.
AW6-LS-BR 6″ Landscape Speaker
Features rust- and chip-proof aluminum grille and composite construction for years of reliable performance. Freq. Resp. 70Hz-20kHz.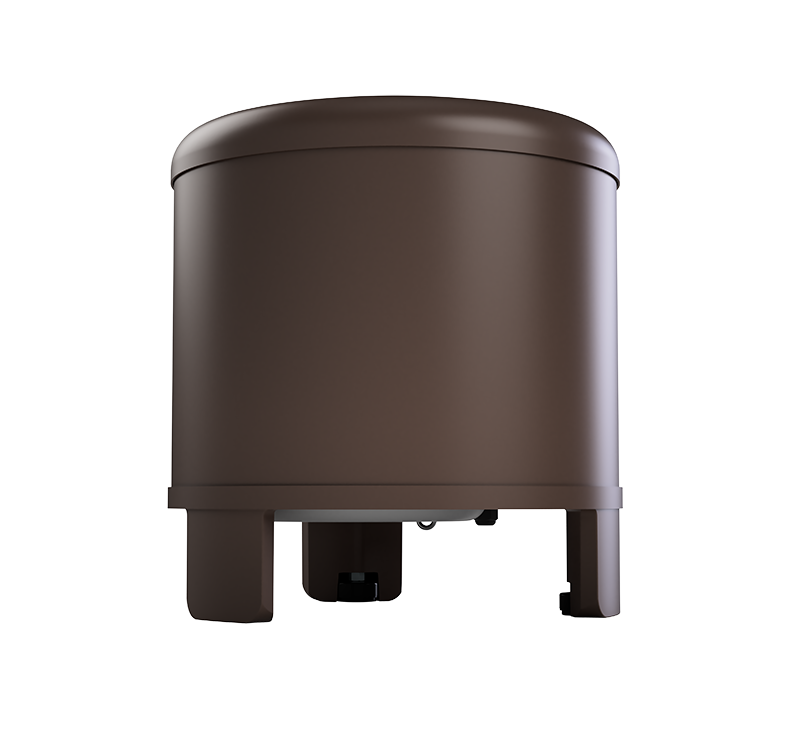 AW10-HSUB-BR 10″ Hardscape Subwoofer
Features a down-firing design, rugged ASA+HDPE enclosure, freq. resp. 38Hz-300Hz.
We used one of the premier A/V technology events in the world to offer a glimpse of the extensive new selection of outdoor models coming this summer. More than a line refresh, updated designs and technology result in a demonstrable upgrade that will dramatically increase the outdoor sound installation opportunities for Russound dealers.

Charlie Porritt, Russound CEO
The XTS7 is the 'Ultimate Android Touchscreen,' Russound Says
Android fans rejoice! Russound announced on Wednesday the XTS7, a 7″ Android touchscreen that the company says offers users an advanced, intuitive control solution that is always at the ready to offer control of a Russound system or any smart home application.
The XTS7 offers a 7″ high-resolution display, quad core processor, and full access to the Google Play store where users can install any Android application. It is easily mounted in portrait mode in either a single-gang, double-gang, or 60mm Euro box – with a low-profile design that the company says will blend in with any decor.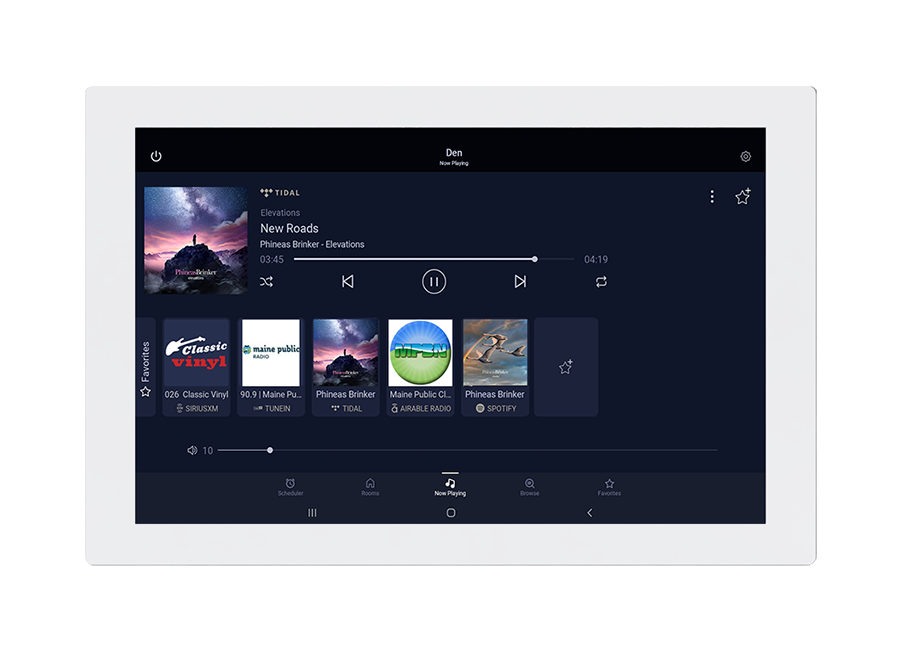 Of course, the company recommends users take advantage of the Russound app, which is available now through the Google Play and Apple App Store.
BSK-2 – A New, Next-Generation Bluetooth Source Kit
Finally, Russound announced a "next-generation' update to their Bluetooth source kit. The BSK-2 adds Bluetooth audio to any audio system with a range of 300-feet. The kit consists of a BTC-2X Remote Transceiver and the BTC-2 Hub for a unique two-piece design that offers a full solution for audio wiring and power connections.
Bluetooth remains popular with consumers, but in large installations, it can be challenging to connect and pair with the system. With the BSK-2 Bluetooth Source Kit, your problems are solved, thanks to an amazing 300-foot range that ensures use of a source well away from where the system's gear is located.

With the Russound MCA-66 or MCA-88 controller, the kit can add multiple Bluetooth inputs via the BTC-2X transceiver which adds a single source of Bluetooth audio to Russound controllers that feature built-in audio and power connections. The remotely positioned transceiver and the source box – which is placed near the system – are connected via a CAT-5 cable. The BTC-2X can also be used as a standalone Bluetooth audio source and offers a contact closure option to initiate pairing mode.

The BSK-2 comes with analog and digital inputs, offers either automatic or manual pairing modes, and even – when used with either an MCA-66 or MCA-88 controller, provides full album art and related metadata. Up to eight Bluetooth receivers may be used with the Russound controllers.
Learn more about Russound and all of its products by visiting: russound.com.