Control and home automation manufacturer RTI announced this week that former employee Clint Forberg is returning to the company as its Central U.S. Regional Business Manager. Earlier in his career, Forberg did a nine year stint at RTI as Director of Training and Eastern U.S. Sales Manager.
Learn more about Forberg's return to RTI…
RTI says that Forberg has almost 30-years of experience in the CE industry. Prior to this rejoining of RTI, Forberg was Director of Dealer Development at Kaleidescape. According to the announcement, Forberg has also done stints at Bose Corporation and Clifford Electronics in various sales, management, and technical positions.
"We are thrilled to welcome Clint back to the RTI sales team," said Mike Everett, Vice President of Global Sales, RTI, in a prepared statement. "His intimate knowledge of not only our product lineup but also the broad custom installation industry will prove invaluable in meeting the needs of our customers in the central U.S."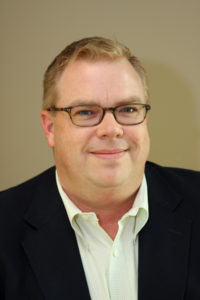 "With RTI's renewed focus on service and support for its dealer and distribution partners – like the new three-year warranty policy – and the launch of Integration Designer APEX, this is an exciting and pivotal time to be rejoining RTI," said Clint Forberg in the same prepared statement. "I'm delighted to be working with the RTI team and all its great partners once again."
One of the first remote control companies to successfully expand into more sophisticated home control and automation solutions, RTI has a wide line of solutions to meet a variety of needs. The company offers solutions for residential, commercial, and hospitality segments with products that span the range from highly affordable Pro Control programmable remotes to sophisticated whole-home or whole-business systems.
Learn more about RTI at www.rticorp.com, and see its popular Pro Control line of programmable remote controls at: www.procontrol.com.