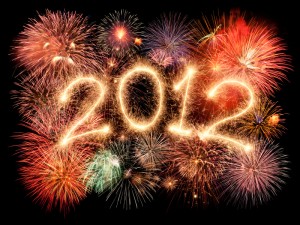 As we come to the end of 2012, I want to thank you – the reader – for coming back often to read the posts on strata-GEE.com either directly or via one of our popular ALERT newsletters. It has been an eventful year for us and nothing was bigger than changing our web address and going to a new content manager system to publish our stories – or "posts" in blog parlance.
I'm pleased to report that our page views continue to increase, as does our subscriber list. It is obvious that you have embraced our new web address – www.strata-GEE.com. And while we remember fondly our old address and the many stories we posted there at www.stratecongroup.com…we hope to continue to be able to entice you to visit us over-and-over again here at strata-GEE.com.
See the twenty most popular stories of 2012 as selected by our readers, below…
It has been an eventful year for the industry as well. I'm often asked what I think the most impactful events were of the year. The best way I can think of to answer that question is by turning to you, our readers. Thanks to our statistics software package, we are able to see which of our posts have been read the most from both subscribers to our ALERT newsletter…and to those who subscribe directly to the strata-GEE.com blog…or find us on the web.
Clearly, those stories which draw the most "eyeballs" represent the most interesting stories of the year to strata-GEE.com readers. And so, we have compiled the list of the 20 most-read stories below, presented countdown style from #20 to #1.
If you see any titles you don't recognize, you may want to check them out – your fellow readers think they are HOT!
#20 – Third Times the Charm? Colorado vNet – Now 3vNet – Certainly Hopes So
#19 – You Don't Know LEDs Until You NuLEDs
#18 – S&P Cuts Panasonic's Long-Term Debt Rating…Again
#17 – Did AudioXpert's Launch Succeed in 'Exceeding Expectations' as Their Tag Line Promises?
#16 – Here We Go Again – Nortek Reorganizes Its Reorganized Reorganization
#15 – Weissburg Leaves Gibson Guitar & Onkyo
#14 – Hurricane Sandy Slams the East Coast…and strata-GEE.com
#13 – EXCLUSIVE: Nortek's Core Brands Clears the Air with strata-GEE.com in Exclusive EXPO Interview
#12 – Docking Solutions Open New Markets for Denon & Marantz
#11 – SpeakerCraft Crafts a New Kind of Speaker
AND NOW…THE

TOP TEN

STORIES OF 2012:
#10 – Batteries Big Enough to Run Your Whole House from Rosewater Energy Group
#9 – High-End Electronics Retail Innovator Mike Kay Dies
#8 – Does the Headphone Market Know No Bounds? MartinLogan Joins the Fun
#7 – D&M Holdings Announces Sweeping Changes – Starting with Their Name
#6 – Nortek Reorganizes Its Reorganization
#5 – D&M Sells McIntosh Labs to Italian High-End Marketer Backed by Private Equity
#4 – Forget 4K! Japanese Engineers Create New Global Standard – UHDTV
#3 – After 62 Years, New Jersey's M. Rothman & Company sold to Z. Reiss
#2 – More Employers are Investigating Job Candidates by Scanning Their Social Media Posts
#1 – Maybe Late to the Party, But Denon Headphones Arrive in a Big Way
Did you find your favorite strata-GEE.com post of 2012? Tell us which is YOUR favorite by leaving a comment below…