BREAKING NEWS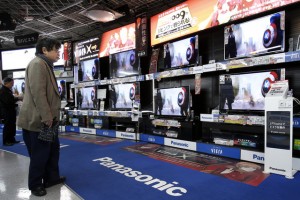 Multiple news outlets including Reuters, Bloomberg, and the Nikkei reported today that sources at Panasonic are saying the company will exit the plasma TV business by the end of this fiscal year, which ends in March 2014. The news, while not totally surprising, means that there will be no plants anywhere in Japan producing plasma sets, and is likely the beginning of the end for the technology as LCD continues to take a greater share of even larger screen sizes.
See more on this surprising news out of Osaka, Japan…
According to the reports, Panasonic – which has suffered a $15 billion net loss in the last two years combined – will close their last factory manufacturing plasma TV sets in Amagasaki (Hyogo Prefecture) within the next few weeks. The company plans to continue selling off inventory into the 2014 fiscal year for an unspecified period of time until final liquidation.
As we've previously reported, the television business has been the pride of Japan for several decades with companies like Sony, Panasonic, and Toshiba maintaining market-leading market shares around the globe. Often viewed as the cornerstone of their entire consumer electronics business – it would not be an overstatement to suggest that global domination of the TV business was a source of national pride for the Japanese people.
No competitive strategy…
But in the late 1990s/early 2000s, Japanese manufacturers began losing market share to well-financed competitors out of South Korea such as Samsung and LG. A combination of being slow to recognize the threat from these upstarts – as well as failing to protect a technological advantage – caused the start of a serious decline in share…and a dramatic drop in profitability from the extreme price competition.
"It wasn't just a failure of Japanese companies. It was also that rivals caught up quite fast," IHS iSuppli analyst Kun Soo Lee told Reuters. "The Japanese companies were probably a bit sentimental, underestimated their rivals and didn't form a competitive strategy."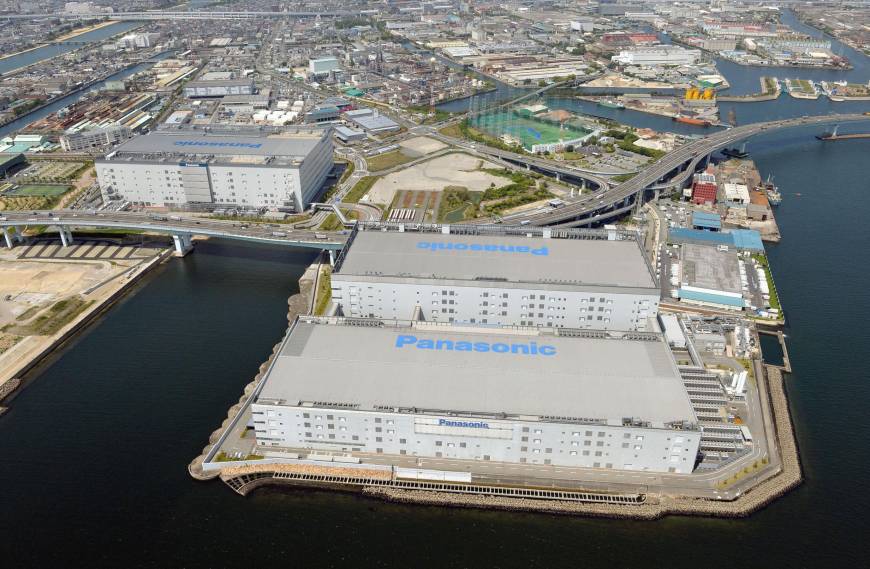 Triple trouble…
The Japanese manufacturers found themselves in triple trouble when: the global economy took a hit in 2006/2007 slowing demand; the yen exchange rate dramatically strengthened causing their costs to rise (and profits to further decline); and competitors became as savvy technologically with their products. The result was Japanese manufacturers began booking huge losses from their TV divisions – with no easy solutions to turning those divisions around.
Originally, most in the industry felt that Panasonic would remain committed to plasma through the 2014 fiscal year. However, president Kazuhiro Tsuga has let it be known that he intends to – as Reuter's put it – "weed out weak operations." With that in mind, he stepped up the planning to cut back on the money losing business. Panasonic's TV division has generated losses for the last five consecutive fiscal years.
Global industry shipments drop…
According to marketing researcher IHS iSuppli, global TV shipments dropped 6.3% in 2012. This is the first decline in worldwide TV shipments in more than a decade. The industry continues to struggle to find a way to stimulate consumer demand in the wake of the completion of a worldwide shift to flat panel sets over the last few years.
Some industry observers suggest that global TV shipments have hit their high watermark. This point is reinforced by various market research reports with data suggesting that more and more people are watching content NOT on their TVs, but rather on their computers, laptops, and tablets.
Panasonic is not alone…
Panasonic is not alone in reducing their TV footprint. Other Japanese makers such as Toshiba and Hitachi are already outsourcing the production of their TV sets to other manufacturers.
With the shuttering of their Amagasaki plasma plant, Panasonic will be left with only one other company factory manufacturing televisions – LCD TVs, that is. But even this last facility will see its production shift from 80% LCD TVs to 80% mobile devices.
Workers to be 'reassigned'…
Panasonic will take a ¥40 billion ($412 million) charge to earnings for the closing of the plasma facility. The sources told Reuters that somewhere between 400-500 workers will be reassigned.
"Even if they talk about reassignment, it won't be that easy," a worker at the plant in his 40s told Reuters on Wednesday. "Things are tough at all of Panasonic's plants in Japan."
Panasonic still has a pilot project for the manufacturing of organic light-emitting diode screens – a possible future flat-panel TV business. However, president Tsuga has said the company will now be cautious about further investment into the project.