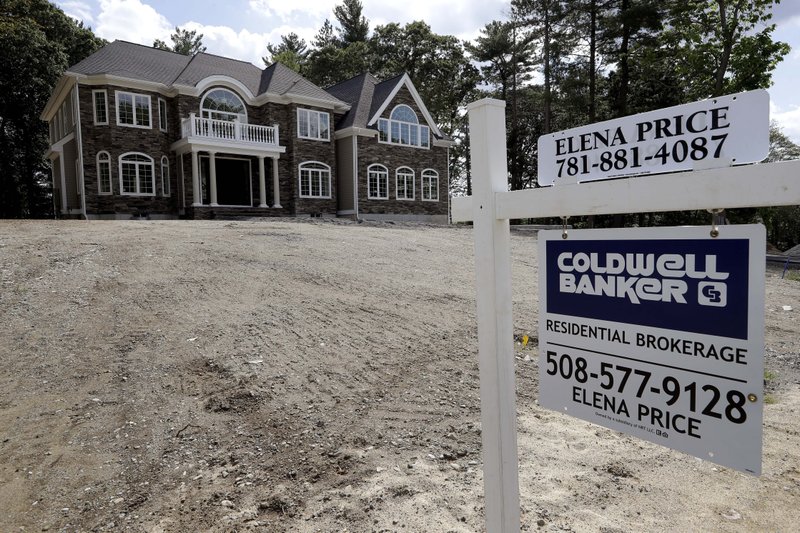 In new data from the U.S. Census Bureau and the U.S. Department of Housing and Urban Development, the readings appear split with housing starts showing increases while new home sales declined. Housing, a prime component of the overall U.S. GDP has been in a bit of a swell over the last couple of months, driven largely by low interest rates stimulating demand for homes.
See more on the latest housing data…
According to the latest report on the residential construction market, overall housing starts in October were 1,314,000 on a seasonally adjusted annual rate (SAAR). This is 3.8% over the revised rate in September of 1,266,000 and 8.5% over the rate of 1,211,000 in October a year ago.
Stripping out apartments, condos, and other multi-family units to focus on single-family housing starts – a statistic more meaningful to those of us in the custom integration business – October starts came in at 936,000 units or 2% over the revised September rate of 918,000 units (SAAR). This rate was also 8.2% over the 865,000 rate of October 2018.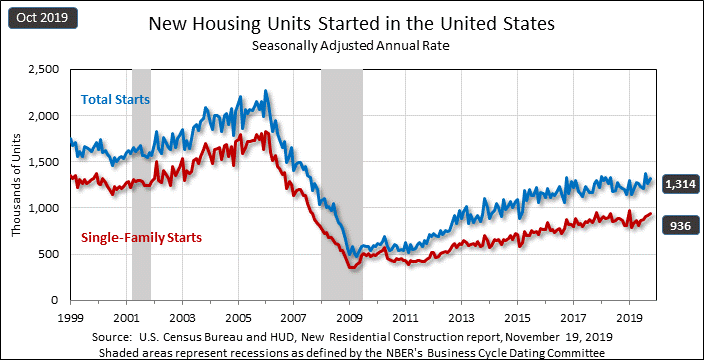 Home Construction UP; Home Sales DOWN
Sales of newly built homes tell a different story, however. After showing growth for three consecutive months to the highest rate of the year, the government data says that sales of new family homes sold in October on a seasonally adjusted annual rate came in at 733,000 units. This rate was down 0.7% from the revised September rate of 738,000 units.
However, it is important to note that this rate is still well above the 557,000 units sold in October 2018 – that is an impressive increase of 31.6%. Still, the decline in October was not expected by most economists as home sales had been rising every month since the summer. Many see it as a sign of a slowing economy at the end of the year.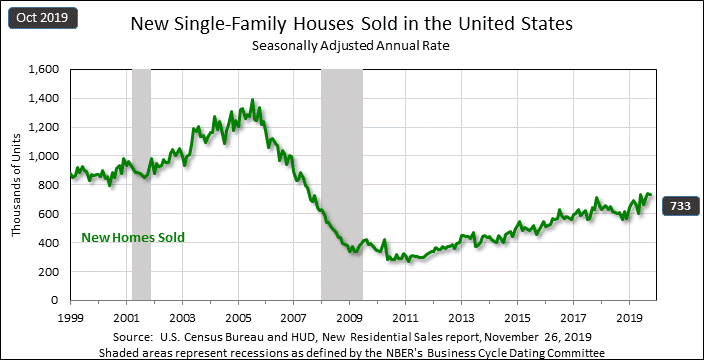 Sales of Existing Homes UP as Well
Last week, the National Association of Realtors reported that sales of existing homes, a much larger market than new homes, increased 1.9% to 5.46 million homes (SAAR) in October. This rate is 4.6% higher than the rate in October 2018.