Loses Almost a Third of Its Total Market Value in 2 Days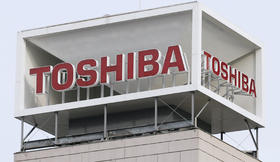 Toshiba Corps. stock price plunged 30% this week as the company announced it is facing the prospect of booking a potentially multi-billion dollar writedown related to an acquisition made by its U.S. unit, Westinghouse Electric. The acquisition was related to the construction of two nuclear power plant projects being built in the U.S. as the company made a big bet on a nuclear renaissance in the U.S. power structure – a bet that is not paying off.
Toshiba President apologizes for a potentially multi-billion dollar writedown…
Once again Toshiba finds itself a target of investor fury as news of a potential writedown caused a huge sell-off of the company's stock by investors. After falling 12% on Tuesday, the stock dropped another 20% on Wednesday for a total of 30% of value evaporation. Investors are again livid, as they had trusted the company to have its problems behind it. Apparently, that's not the case.
At issue, Toshiba announced after the market close that it would likely have to take a writedown, but the amount of the writedown was still in the process of being determined. So no specific amount was given as part of this announcement – leaving investors in the dark. However, the writedown could be large enough to affect their earnings.
The Media Pounced
Japanese media pounced, offering estimates of anywhere from a 100 billion yen-to-500 billion yen amount for the writedown. These estimates shocked investors, as most analysts had been predicting a 168 billion yen net profit for the company this year. The writedown could wipe that profit out and force yet another loss for the troubled company.
Toshiba, as we have reported, is in the midst of trying to recover from the largest corporate scandal in Japan's history – the company's admission that it had padded its profit for years. This scandal resulted in Toshiba being hit with the largest fine from regulators in Japan's history – leading to a loss of 460 billion yen last year.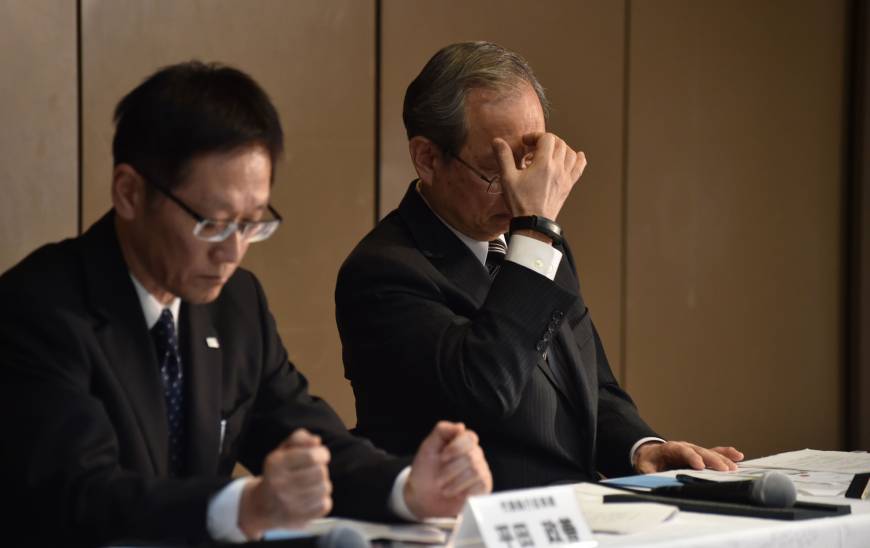 A Nuclear Nightmare
In theory, Toshiba had taken their financial medicine last year, and this was to be their big turnaround year. Investors, buying into that story had driven the stock price up 70% this year. Then this nuclear nightmare happened.
At issue it the value of a company acquired by Toshiba's U.S. based Westinghouse Electric division. That company, CB&I Stone & Webster Inc. is a large construction business that largely builds nuclear power plants.
Projects are Years Behind & Billions Over Budget
CB&I Stone & Webster is currently involved in two new nuclear projects in the U.S. – the first nuclear reactors to be built in the country in 30 years. Unfortunately, those projects – being built for the utilities Southern Co. and Scana Corp – are both years behind schedule and billions of dollars over budget. And both are in litigation.'
When those projects were first announced, one in Georgia and one in South Carolina, many thought nuclear energy was set for a rebound. But unforseen market factors have stepped in to derail the enthusiasm for nuclear. Those factors include the stumbles on these projects, the nuclear disaster in Japan (which has chilled enthusiasm for nuclear energy around the world), and a dramatic growth in lower cost natural gas that lowered energy prices and made nuclear seem to be a more costly and risky venture.
Toshiba President Apologizes…Again
"This is another reminder of how hard it is to predict how much new projects are going to cost," Kit Konolige, a utilities analyst for Bloomberg Intelligence, said to the Japan Times. "That just makes it a higher hurdle for any new nuclear U.S. construction project."
Toshiba President Satoshi Tsunakawa apologized to reporters for causing concern, as the company had to admit the charge could equal several billion U.S. dollars. This amount, the company had to admit, would result in a negative impact on their financial results.
Toshiba's Fragile Finances
Of particular concern to investors is the fact that Toshiba is considered financially fragile in the wake of the major settlements paid related to last year's accounting scandal. The Japan Times reports that credit insurance companies are raising the amount they charge to insure Toshiba's credit…a bad sign.
In any event, the answer from Toshiba should come soon, as they have said it would be determined by the end of the year. Like many Japanese companies, Toshiba's fiscal year ends March 31, 2017 – which means their determination of the writedown amount should be announced in a matter of weeks.