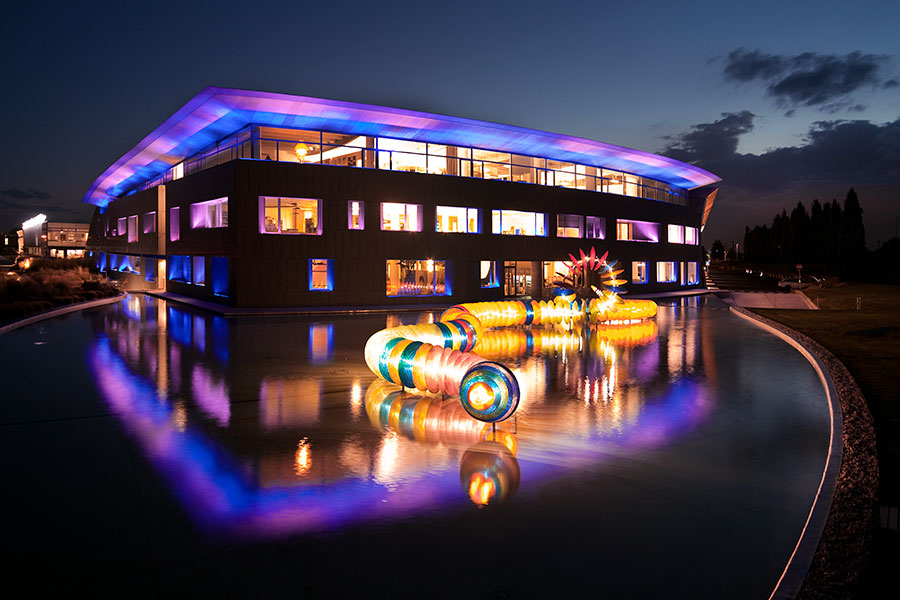 Nice, a global manufacturer of Smart Home, Security, and Home & Building Automation products based in Italy, announced today that it has acquired Nortek Security & Control – purchased from Melrose plc for $285 million. The move expands Nice's portfolio and strengthens its North American presence.
See more on this new Italian home for Nortek Control
Of course, we've known about this deal being in the works for some time now, as I previously reported that Melrose let that news slip in the depths of a previous financial filing. What we didn't know, was who the purchaser was. And it is still a bit of a mystery why Melrose felt the need to keep that news confidential…until today. Part of that answer may lie in the fact that Nice appears to be a public company in Italy – or at least they used to be – and wanted to seek necessary regulatory approvals before announcing the deal.
Nice has a global distribution, but in the U.S. it has relied primarily on growth through acquisition.
Starting with Access Control in 1993
The company was launched in 1993 by Lauro Buoro offering primarily access control and garage door openers. By 2000, it had expanded through acquisitions into awnings, rolling shutters, and solar screens. In 2008, Nice entered the U.S. market with its products, and also began expanding offerings to include alarm systems and industrial doors.
From here, in 2009, Nice entered home automation and wireless security systems. At this point a public company in Italy (since 2006), it was poised to make more acquisitions to drive its growth.
More Acquisitions, Especially Those Offering an Italian Design-Centric Tech
Throughout the 2000s, Nice added several more acquisitions, many Italian design-centric related tech companies. In 2018, the company acquired two companies in the U.S. – abode systems and Fibaro. The company remains proud of its focus on the industrial design of its products to this day.
With this acquisition…Nice expands its portfolio to provide a full suite of integrated solutions for residential, commercial, industrial, and government customers, from consumer DIY to custom and professionally-installed specialized products and high-security applications."

Nice press release
Nortek Security & Control is Its Largest Acquisition Yet
In terms of revenues, the most recent data I could find on Nice was from 2016, when the company reported a global turnover of €309.1 million (about $358 million). From what I can see, Nortek Control is their single largest acquisition.
Nice says that by adding Nortek Control to their group, they have dramatically expanded their product offerings. They hail the many great brands – "including 2GIG, ELAN, Linear, MightyMule, Proficient, SpeakerCraft, Gefen, Xantech, Panamax, Furman, numera, and IntelliVision."
Business as Usual Until 2023
The company says that it will be business as usual at Nortek Control through 2022. At the same time, the Nice North American team will begin working with Nortek Security and Control on integration plans to be implemented in 2023.
This acquisition reinforces our strong commitment to North America and significantly expands our global footprint. Nice now employes over 3,000 people across five continents, encompassing the most diverse backgrounds and cultures with 16 R&D centers and manufacturing facilities servicing partners and customers in over 100 countries."

Lauro Buoro, Chairman and founder of Nice
What This Acquisition Portends for Nortek Security & Control
Maybe I'm being an optimist here, but I think this acquisition might be just what the doctor ordered for Nortek Security & Control. They went from being the red-headed stepchild for a company that didn't want them (Melrose)…to a new owner who wants them very much (Nice), who is already in their business, and who has many strategic reasons for wanting Nortek to succeed for the greater good of the whole company.
It remains to be seen whether Nice has the management horsepower – both in terms of strategic savvy and disciplined execution – to pull this off. As the old saying goes, the road to Hell is paved with good intentions. But I'm pulling for them…the good folks at Nortek have been on a long, storm-filled, choppy voyage across a never-ending ocean of despair. They deserve a little smooth sailing.
We'll see…
Learn more about Nice by visiting: niceforyou.com.
See Nortek Security & Control at: nortekcontrol.com.