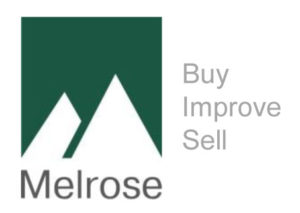 Melrose Industries PLC, an engineering turnaround company that recently acquired Nortek, Inc. (parent company of Core Brands) announced last week that it sees margins improving at Nortek already, even though it only acquired the company just last year. Not only that, but thanks to adding Nortek to its stable of investments, Melrose has seen its revenues triple – driving its stock to a record high.
See more on what Melrose had to say about Nortek…
Melrose acquired Nortek in July 2016, paying $2.81 billion for the company. Melrose was particularly drawn to Nortek because of its ventilation and air handling businesses, which is very consistent with the types of industrial companies in which it specializes. Reuters noted that Melrose was betting on an increase in construction in the U.S.
Now, just a matter of months later, Melrose executives sound very happy with their latest acquisition. "It's been a great start at Nortek," Finance Director Geoffrey Martin told Reuters.
Quietly Making Changes

Melrose has quietly been making several changes here in the U.S., much in line with its reputation of focusing on cutting costs, improving the supply chain, and dropping low-margin items. As a result, Nortek's margins have already improved from 9.3 percent to 13.4 percent.
While the company says they expect margins to continue to improve, they won't say what their margin target number is for Nortek. But several knowledgable analysts told Reuters they believe the target is likely for margins above 15 percent.
Air Management Has Biggest Potential
Martin told Reuters that they want to improve Nortek "all over" (meaning all divisions), through investments. However, he also said that he believed that the heating and air-conditioning divisions have the biggest potential, as far as they are concerned.
Melrose divides Nortek into three main divisions: Air Management, Security & Smart Technology, and Ergonomics. The largest division by far is air management, which represents 65% of the company's business. This is followed by security and smart technology at 20% and ergonomics at 15%.
Core Brands, which oversees their custom integration business with brands like SpeakerCraft, Niles Audio, Elan, Xantech, and more, is part of the Audio, Video & Control segment – which itself is part of the Security & Smart Technology division.
Melrose Revenues More Than Triple
Melrose itself saw its revenues grow more than triple to 889.3 million pounds ($1.09 billion) thanks in large part to adding Nortek. However, the company reported a widened 2016 statutory loss before tax of 69.3 million pounds, as compared to a loss of 30.7 million pounds a year earlier. The company said it was hit with higher trading and non-trading costs.
The news overall is so good that Melrose said they consider themselves ready for another acquisition, perhaps as early as this year. The company is said to be considering opportunities in the U.S. and Europe, according to Martin.
An additional acquisition this quickly after Nortek is much faster than most analysts had expected – and is generally seen as a position of strength for Melrose.
Learn more about Melrose at: www.melroseplc.net.