Major New York Metro & Mid-Atlantic sales representative company Audio Associates has been selected by both Bay Audio and Wilson Electronics to represent their brands. In addition to this, Audio Associates separately announced that it has promoted long-time salesman George Christianis to the position of Sales Manager for the company.
See more on these changes at Audio Associates below…
A prominent sale rep organization in their respective territories, Audio Associates' principals Ronnie Meyerowitz and Mike Lefkowits have spent decades building a formidable business featuring many of the A/V industry's top lines. With Bay Audio and Wilson Electronics, the company adds two well-respected brands that are each very focused on their specific market segments.
Bay Audio, a specialty loudspeaker manufacturer based in San Diego, CA, says it is a "small batch speaker manufacturer" that has been providing unique solutions for integrators since 1998. Focused largely on home audio, home theater and architectural audio solutions, Bay Audio has pioneered that use of innovative construction materials such as metalized plastic, injection-molded aluminum and RockDust to enhance the performance of their speakers.

Audio Associates' appointment by Bay Audio is effective immediately. The company will represent the Bay Audio line in both its New York Metro and Middle Atlantic territories.
St. George, UT-based Wilson Electronics' corporate tagline is "Improving Your Cellular Signal" which describes their full line of cell phone signal boosters perfectly. A unique and highly targeted solutions provider, Wilson offers a full range of cell phone signal boosters, amplifiers, antennas and related components for the mobile, building and machine-to-machine data transfer markets.

Wilson Electronics' appointment of Audio Associates is for the New York Metro market and, as with Bay Audio, is effective immediately.
In addition to Bay Audio and Wilson Electronics, Audio Associates also represents a wide assortment of other high quality brands such as: Denon, Boston Acoustics, Marantz, Harman/Kardon, Infinity, JBL, Monster Cable, Monster Power, Adam, Chief, Da-Lite, Sanus Systems, Soundcast, and more.
Aside from the news of these recent line appointments, Audio Associates separately announced the promotion of George Christianis to Sales Manager. Christianis, a long-time employee of the company, has helped represent and build the market for Audio Associates' brands for more than 12-years.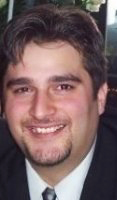 Christianis joined Audio Associates in 2002 as a "detailer" charged with servicing many of the company's larger retail customers in the New York Metro market. Over time, Christianis added account responsibility – learning the business from the ground up.
Eventually, Christianis earned primary account responsibility with many of Audio Associates' prominent NY Metro accounts. He is credited with driving significant growth with dealers such as Adorama, Datavision, OTG, RecordMart, Audio Breakthroughs, as well as numerous area specialty dealers.
Well-respected by dealers and vendors alike, Christianis is well-positioned to move the company forward as an effective sales manager in one of the most competitive markets in the U.S.
"We're very pleased to announce this promotion from within our talented staff at Audio Associates," said company CEO Ron Meyerowitz. "George has worked with senior management for years behind the scenes designing goals and strategies for the company. He has assisted in the design of many of our most successful go-to-market strategies, including our popular annual vendor event which has been widely acknowledged as one of the best attended rep events in the country. George's dedication and commitment to effectively servicing our dealers' needs has earned him the respect of our retail and integration partners and we look forward to his capable guidance of our entire sales team."
Dealers interested in learning more Bay Audio, Wilson Electronics, or any of Audio Associates other lines should contact the company by phone at (732) 968-9711…or by email at info@audioassoc.com…or visit www.audioassoc.com.
For more information on Bay Audio and its products, visit: www.bayaudio.com.
Learn more about Wilson Electronics at: www.wilsonelectronics.com.