SnapAV announced today that it has launched a new line of uninterruptible power supplies (UPS) under its WattBox brand that offers OvrC-capability. Combining the UPS with a WattBox IP power conditioner, you gain cloud based remote management capability with both the OvrC and WattBox interfaces.
See more on this new line from SnapAV…
This new series from WattBox offers integrators a powerful mix of both performance and flexibility. A two-piece construction allows the battery pack to be placed at the bottom of the rack, while the outlets can be positioned where needed for the equipment when connected to a WattBox IP power conditioner.
But what integrators are likely to appreciate the most is the tremendous flexibility that OvrC-capability brings to the power management function. Thanks to this cloud enabled resource, integrators will be able to fully monitor the power requirements and usage of any system installation.
Cloud Monitoring Capability for UPS
According to SnapAV, this includes the ability to monitor battery health and to dynamically prioritize components. The system also provides for advance notifications, allowing the integrator to be proactive and ensure their clients receive an optimal system performance.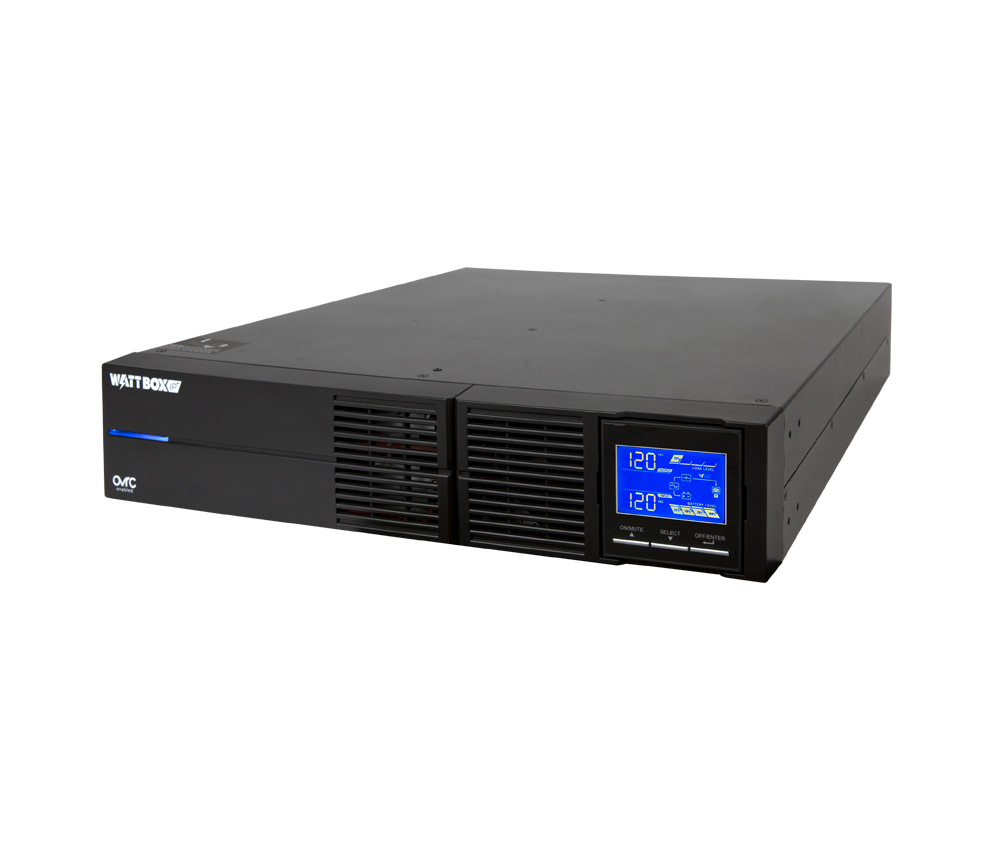 "From day one, WattBox has been about professional-grade power," said Matthew Kamp, Product Director for WattBox in a prepared statement. "This UPS solution stays true to that promise by bringing OvrC connectivity to a battery backup. It's flexible, two-piece install lets dealers mount the battery module on the bottom of the rack and still place outlets exactly where they want using a connected WattBox IP power conditioner. This is a completely new approach to the UPS market."
Pure Sine Wave Power and More
Other features of this new series include pure sine wave technology for the cleanest power source, automatic voltage regulation, EMI/RFI shielding, and Graceful Shutdown via a USB port. The line comes in 100, 1500, and 200VA versions and are, like all SnapAV products available through the SnapAV purchase portal at:
www.snapav.com/shop/en/snapav/search/uninterruptible-power-supply
See more products from SnapAV at: www.snapav.com.