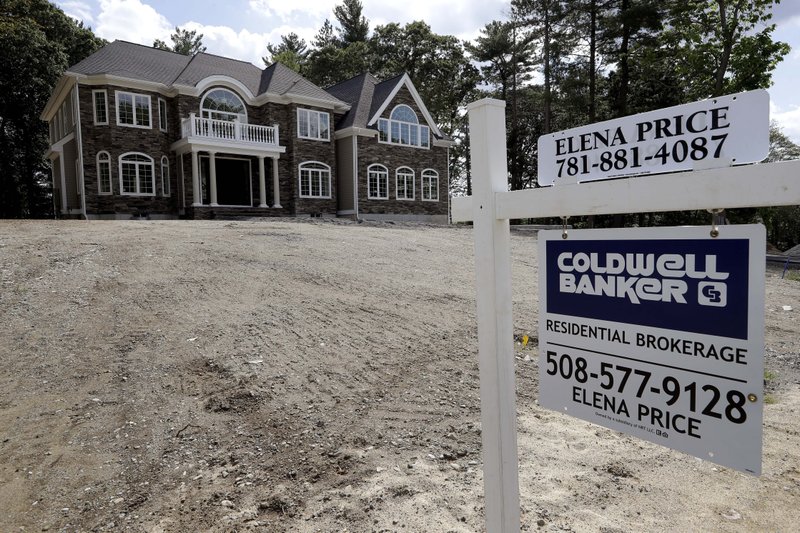 New residential sales data from the U.S. Census Bureau and the Department of Housing and Urban Development show a sharp rise in the sale of newly constructed homes for the month of December. This is the second month in a row when sales of new homes rose as compared to the sales the previous month and are at the highest rate of sales since March – a nine-month high.
See more on new residential sales
For the second month in a row, new home sales rose in comparison to the previous month's result. In December, sales rose to a seasonally adjusted annual rate of 811,000 units, a solid 11.9% increase as compared to the revised sales of 725,000 in November. This is the highest rate of sale in nine months since a sales rate of 873,000 units in March.
However, this rate is 14% below the December 2020 sales rate of 943,000 homes.
Beating Analysts Expectations
Helping drive sales of new homes was a shortage of available inventory of previously owned homes during the month. In fact, the inventory of previously owned homes is currently at a record low. According to Reuters, a survey of economists showed that they had expected December sales to come in at around 760,000 units, so this result beat their expectations handily.
Sales of new homes is a key leading indicator for the economy but can be volatile from month to month. The final number of new homes sold in 2021 is expected to be around 762,000 new homes, which is a decline of about 7.3% as compared to the sales of new homes in 2020.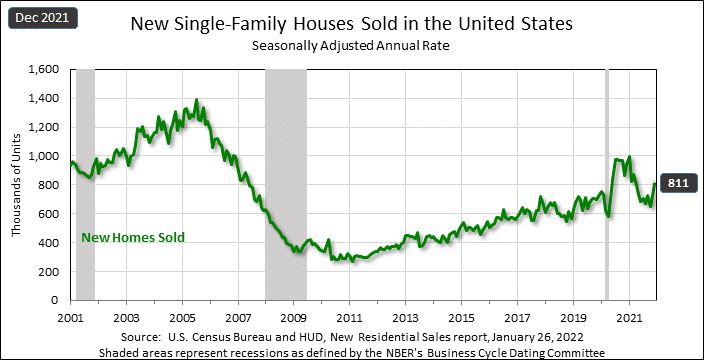 Six-Months Worth of Inventory
The seasonally-adjusted estimate of new homes available for sale at the end of December is 403,000 units. This level represents about 6.0 months of inventory at the current rate of sales. That is the lowest level of available inventory since April.
According to the government's data, the average home sales price was $457,300 in December, while the median home sales price came in at $377,700. This median price is down from November when it was listed at $416,100…but it is 3.4% higher than the median sales price of $365,300 in December 2020.
Demand for New Homes Expected to Remain Strong
Most analysts expect demand for newly constructed homes to continue to be strong overall, even though mortgage rates are already rising and may rise more, and the inventory of available homes can be tight, boosting prices and reducing affordability. Also concerning home builders is the fact that they are being hampered by high materials costs due to supply chain issues – and struggling with manpower shortages as a result of Omicron infections around the country.
The regional breakdown for sales shows that three of the four major regions registered increases, from a low growth bump of 0.4% in the West to a stronger surge of 56.4% in the Mid-West. The Northeast, however, saw a substantial -15.6% decline in sales.