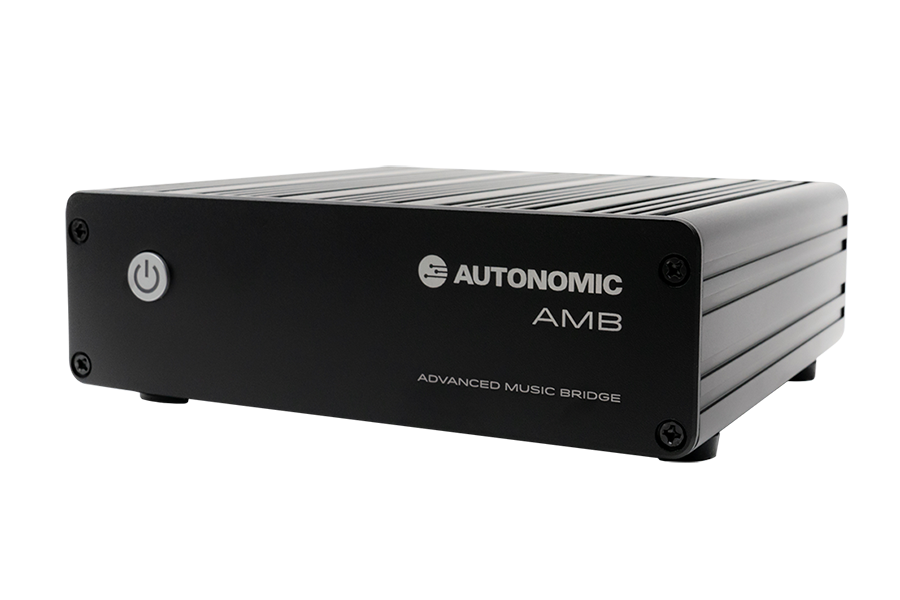 Autonomic Controls, Inc. (Autonomic) announced Wednesday the launch of the all-new Mirage OS 7.0 operating system and the Advanced Music Bridge (AMB), both of which add exciting new features and capabilities to the company's existing installed base of eSeries Mirage Media Streamers. The company touts the AMB as a clever way to add value to their products already in the field by providing new features now, rather than forcing users to wait for future, more extensive hardware launches.
See more from Autonomic
Up until recently, Autonomic was owned by CI industry conglomerate Snap One, which had acquired it back in 2016. However, the company management, including a co-founder, negotiated and purchased the company back from Snap One to become newly independent once again.
Today's news is their first major announcement since achieving their independence from Snap One, and it looks like it will be a popular one with Autonomic fans.
A Clever Hardware/Software Solution to Update Existing Systems
The AMB is a network-attached device that once connected to the same network as an eSeries system will upgrade the system to Mirage OS 7.0. And with Mirage OS 7.0 comes a whole array of new features, including two streams of Apple Music, support for Calm Radio, integration with Josh.ai, HD TuneIn Radio, and expansion of local library capacity from 40k tracks to 200k tracks. Whew!
The company says this is an incredibly simple upgrade solution to implement. Simply connect power and Ethernet to the AMB and you're essentially done – the firmware upgrade happens over the network.
Many of these features were going to have to wait for our next generation hardware platform because we knew we couldn't deliver all of them on our existing platform. Instead of delaying much sought-after functionality and requiring dealers to replace their entire system to get these features, the team came up with the idea of introducing new hardware and software capabilities via an add on device. This creative approach enhances the value and longevity of our customers' existing investment in our products, while reducing our reliance on highly scarce audio chips. By leveraging hardware already deployed in the field, dealers will be able to provide this solution to a far greater number of projects. The final benefit is that we will be able to maintain healthy stock levels of MMS's and Amplifiers for new installations.

Michael de Nigris, Autonomic CEO and Co-Founder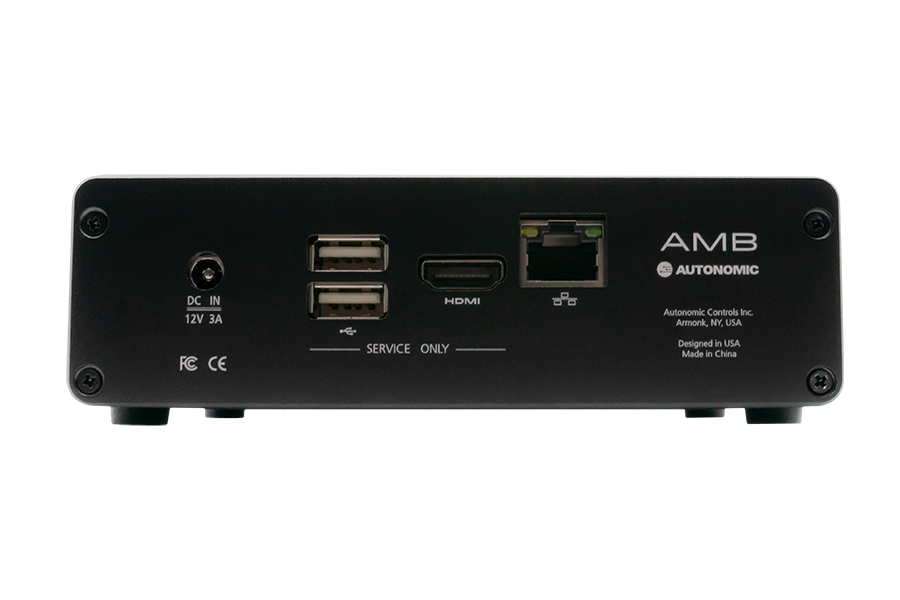 Updated Control System Drivers; Solutions for All Autonomic Users
Also new, Autonomic has released newly updated drivers supporting these new features on most major control platforms, such as Control4, Crestron, Crestron Home, Elan, RTI, and URC. The company plans to offer more future upgrades to OS 7.0 with the AMB.
Don't need these jazzy new features? Autonomic has you covered as well with a new OS 6.4 system update that offers the Josh.ai integration as well as a plethora of stability and performance upgrades for existing eSeries systems. Oh…and the upgrade is free, which is sure to instill joy in end users.
Mirage OS 7.0 with AMB Added Features…At A Glance
Apple Music – End users can now add multiple Apple Music accounts and play back two simultaneous streams. Need more streams? Simply add more AMBs to the system. Supports playback of Apple's curated content, such as "Top Charts" and "For You," plus your own Apple Music library. Adds text search in Apple Music and adds Apple Music content when performing a TuneBridge search.
Josh.ai – Via this system, Autonomic streamers and amplifiers are configurable as Josh.ai input sources and output zones. Also adds music-related commands to Josh.ai voice commands.
Calm Radio – Simultaneous streams of Calm Radio are supported using one free or premium account on any eSeries MMS.
Expanded TuneIn Integration – Using this system with the OS 7.0 update and the AMB, Autonomic end users have a newly turbocharged TuneIn experience with new stations and support for TuneIn Premium. Includes a world of content, such as live MLB, NFL, NHL, motorsports, college sports and nonstop news from the biggest news networks, ad-free music and access to 100k+ radio stations.
Enhanced Local Library Support – End users will now be able to import up to 200k tracks to the Autonomic MMS-5e Music Streamers…up from the previous 40k tracks. Thanks to an improved indexing logic and other performance enhancements, this dramatically increased library remains responsive in locating and delivering content.

Available Now
The company says that OS 7.0 and AMB is available now. It is fully compatible with Autonomic eSeries Mirage Media Streamers including MMS-1e, MMS-3e, or MMS-5e. The company is also offering a trade-up program for owners of the older A-Series systems to get them into the more recent eSeries line.
Learn more about Autonomic and its OS 7.0 and AMB at www.autonomic.biz.