Strata-gee Interviews SnapAV's John Heyman & Charlie Kindel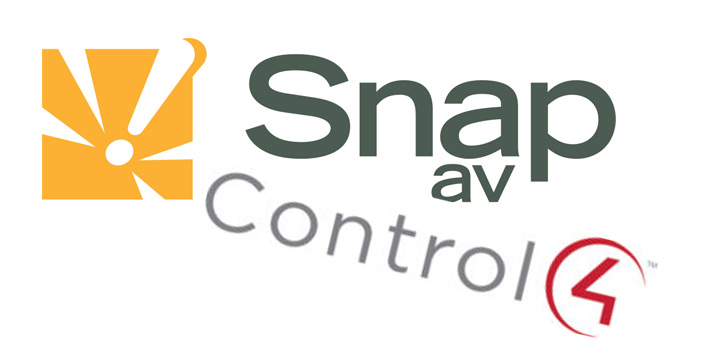 The industry is still adjusting to the new normal of SnapAV combining with Control4…even as it continues to gobble up more local distributors and talk about their e-commerce prowess. It can get a little confusing. Is SnapAV a manufacturer? An e-commerce play? A local distributor? Or are they attempting to be all of the above?
I spoke with SnapAV's John Heyman and Charlie Kindel to try and help our readers sort this all out. It's certainly a new world out there…but just what planet are we on?
See what I learned from these top SnapAV execs…
My conversation with SnapAV's top executives took place as part of a conference call that was set up as a press briefing, arranged by the company's press agent. On the call was SnapAV CEO John Heyman, SnapAV Chief Product and Technology Officer Charlie Kindel, press representatives for the company, and me. I was asked to provide questions in advance, something I do not typically do.
However, after securing an agreement that I would be able to ask questions beyond those initial ones provided, I agreed to send four or five initial questions as a starting point. John Heyman was exceptionally well-spoken, offering an initial overview as to how the company saw the opportunity that smart home offered.
The Smartest Homes are Installed by Integrators
Right from the get-go, he surprised me with language that closely tracked that of former Control4 CEO Martin Plaehn (now a member of the SnapAV Board of Directors), as far as his belief in the enduring role that integrators will play in the evolving world of smart home.
"No different than Snap 15 years ago when it was founded, today we see this huge opportunity in the smart connected home industry. We think it is a global opportunity. We think DIY is going to be obviously a mega-trend out there. But we have very strong convictions that the smartest, most connected homes are going to be installed and supported by professionals around the world.

John Heyman, SnapAV CEO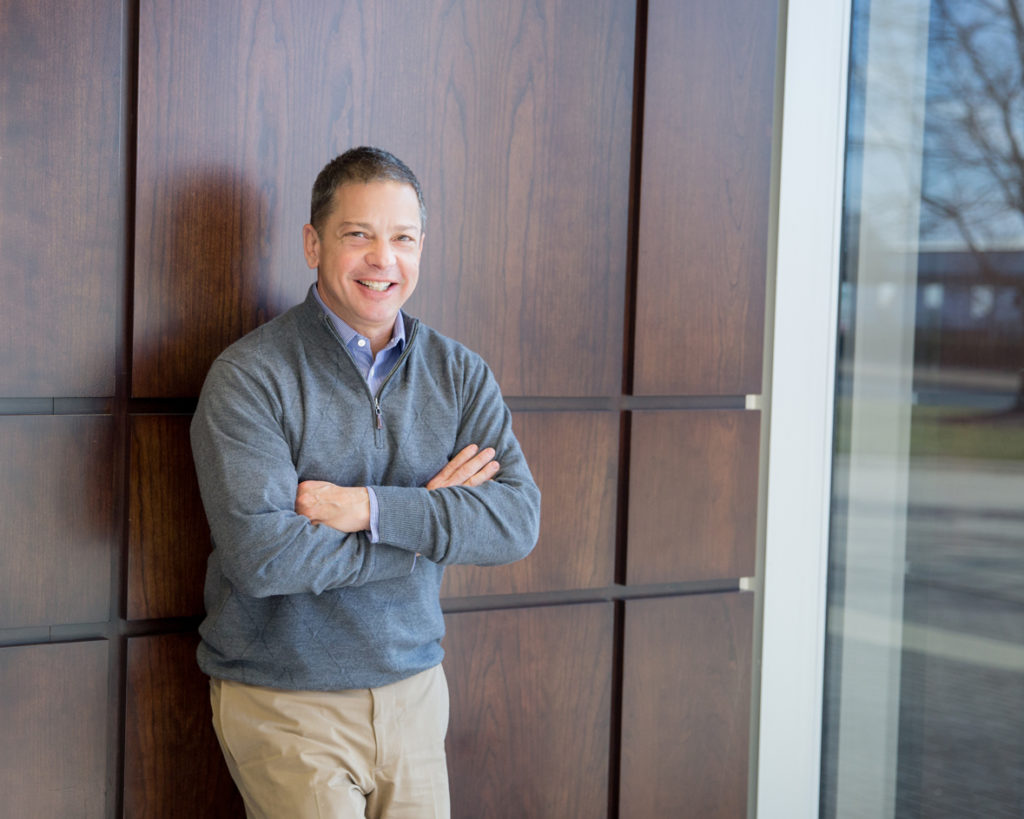 The Industry Needs this 'Merger'
Heyman went on to say that the industry needed two large players like SnapAV and Control4 to come together to drive this market. "We believe on a combined basis, putting together two leaders…two strong brands…two great groups of people that share a culture, can bring to the professional integrators out there the ability to deliver on the aspiration of the smart connected home experience like no other combination could…"
Heyman also noted that SnapAV is fortunate to have financial partners such as Hellman and Friedman who are "one of the most prolific investors around the globe" to support this venture. Touching all the bases, he also hailed "a leader like Charlie Kindel" to help them deliver on that vision.
But..Do They Share a Culture?
But do SnapAV & Control4 "share a culture"? In many ways, the two companies have had disparate operating styles. SnapAV, founded by a North Carolina integration company, launched as almost a renegade operation, focusing on offering good, if not necessarily great, products in those early days at aggressive prices with programs delivering good profitability to the dealers. Support was predominantly through their e-commerce site, with a small national sales force. If a product broke, they simply replaced it.
Control4 on the other hand, emerged with a more traditional brand approach, offering solid, reliable products thanks to in-house engineering and sold through more traditional sales channels. Control4 was a public company who invested fairly heavily in strong support and training programs…mostly through human resources.
The Challenge of Merging Two Large Companies
And while both these companies evolved over the years, with Control4 adding a portal through which they began to sell other brands…and SnapAV adding in homegrown engineering, improving product quality and buying local distribution outlets for closer human touch…and more choice for dealers. Still, it seems to me the cultures were quite different.
Aside from the issue of company culture, merging two large organizations can be a challenge. I asked John Heyman – What is your vision of how these organizations come together? As you look down the road, say five years, what is your picture of what the company will look like?
In answering that question, the first point that Heyman made was that as these companies come together, "we will be a unified company." By this he means their employees will feel as though "they work for one company," their customers will feel like they are doing business with one company – and get supported by one company.
A Platform for the Industry
The new organization, he says, will protect what the great things are about SnapAV and Control4. "We will bring a platform to invest in this industry and in professional businesses like no other platform that has existed in this industry."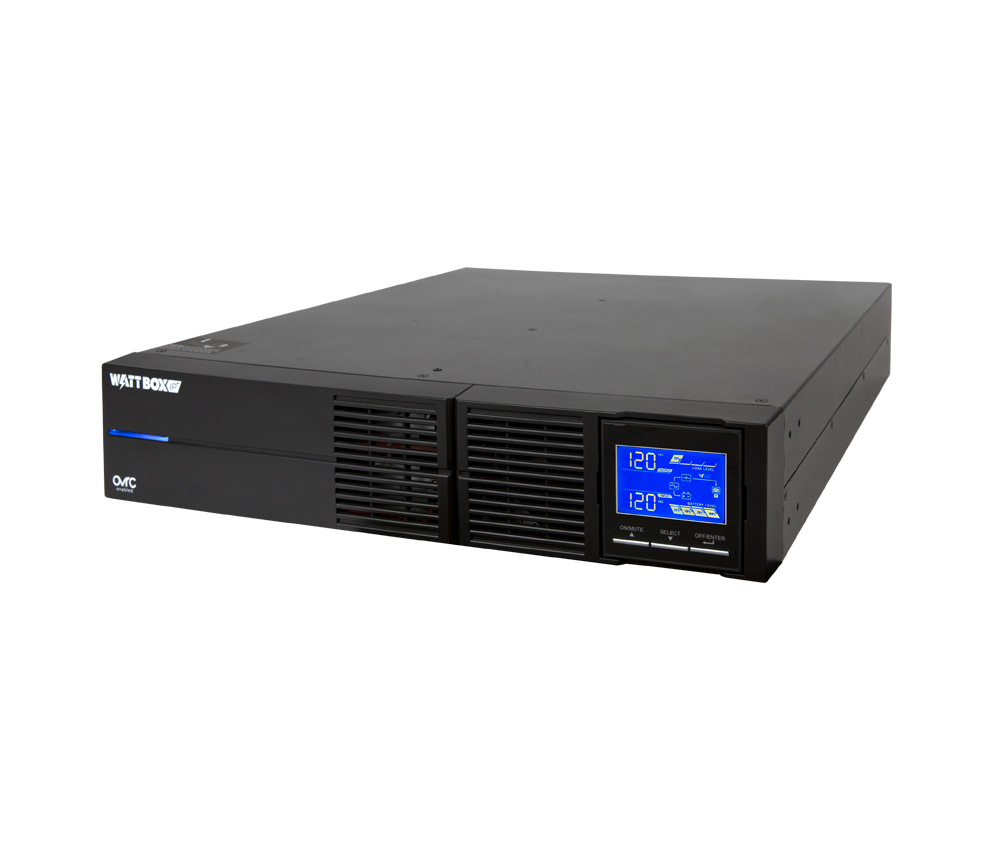 Heyman told me he's gotten a tremendous amount of positive feedback from dealers, where they tell him that they love the idea of these two companies coming together. But then they inevitably add, "But please protect what both companies have done so well together."
So in a nutshell, what Heyman says they will do is take the best of what both companies offer in terms of technology, people, support, distribution, logistics, financial (investing in the industry) and bring it all together in one unified platform for the our industry.
But…This Time's Different
Ever since SnapAV itself was acquired by a private equity group, the company has taken the more freely flowing money to acquire other companies. In the case of SunBrite and Autonomic – these both brought totally unique lines of products that addressed new product segments as compared to other SnapAV products.
But in the case of Control4, they were acquiring a company with multiple product lines that directly compete with existing SnapAV brands…creating a potentially parasitic situation. Consider for example:
Episode/Triad
Araknis/Pakedge
OvrC/Ihiji
How do they plan on handling this?
"Two years ago, we recognized if we want to take SnapAV to the next level from where it was originally founded, and try to make integrators' lives easier, one of the things we had to do there is offer them choice. So, as you may or may not be aware, in Volutone or inside Allnet or other [SnapAV-owned] distribution businesses, today you can go buy one of many competitive products to our own brands. And that's true in almost every category, including the ones you just mentioned.

And so we know integrators want choice, we know that that means they won't always buy a SnapAV or Control4 product and we're trying to open up our ecosystem to those other leading manufacturers to serve the industry in the way that they want to be served."

John Heyman
'Choice is a Conscious Decision We've Made'
Heyman also mentioned their new partnership with Klipsch. SnapAV will be the distributor of Klipsch to the industry…with Klipsch products sold on the conventional SnapAV website.
"So choice is a conscious decision we've made to offer the market."
Charlie Kindel (seen here), the guy in charge of developing technologies and products for all of SnapAV's brands, stepped in and largely echoed Heyman's point about the need to offer choice…suggesting that multiple competing products are not a bad thing when your goal is to offer your dealers a choice – and they might as well both come from you.
"I think the places where there's obvious overlap in brands and product lines is around networking, speakers, and remote management. As John said, we look at those through the lens of customers want choice, dealers want choice. And in each case we're looking very closely at those product lines…and I think what you'll find at the end of the day is that there are different needs across the marketplace and we will likely maintain most of the brands over time – providing those dealers with choice.

"In the near term, what is resonating with our customers is continue buying what we're already selling…and we'll continue to support you. But I think all-in-all there's no real reason for any of the brands to disappear in the near term."

Charlie Kindel, SnapAV Chief Product and Technology Officer
Overlapping Products? No Problem
Kindel went on to compare the situation with "the perspective of the broad ecosystem" in which companies such as Control4 had already built in "very rich" support for other brands' products – even SnapAV brands. Whether Wattbox or Araknis or Luma cameras, Control4 always believed in an open platform that supported all brands, not just the ones that they made themselves. Within each product category, there are a "wide range of needs" and SnapAV will be able to differentiate themselves by offering different brands."
So as of this moment, SnapAV sees no problem with overlapping products – in fact, it fits right in with their strategy of offering dealer choice. From a traditional product management perspective, this strategy might turn out to be problematical. In essence, by offering multiple products to serve one consumer need, you are doubling your cost to sell one unit. Will you make that up by expanding your market for more unique customers? Theoretically, that is possible but it is a tough trick to pull off.
A One-Stop Shop?
So does this mean the idea is to build a one-stop shop that carries everything? Is it as simple as that?
"I think we're trying to build a one-stop shop and simplify the dealers' lives by giving them one place to shop and get support. At the same time though, we've also said integration is really important to all of this. So that when somebody wants to put in, for instance, Lutron lighting, the connectivity they have now with our remote management platform – that's really important.

"So everywhere we can enhance that one-stop experience, through technology and product integration – whether it's through our own products…when I say our own I mean Control4 and SnapAV's products…or with others, we feel like that simplifies the install and simplifies the support and delivers the end-consumer a much better product.

"The complexity of all this shopping, the complexity of the support, the complexity of the integration on the jobsite is not healthy for the dealer's business and results in a sub-optimal solution for most consumers out there. That's what we're trying to address."

John Heyman
The Best of Both Worlds
I noted that both companies have had unique personalities as to how they go to market and support their customers. For example, SnapAV has relied primarily on their portal as the primary support method…while Control4 has tended to be more hands on with face-to-face sales and support. So I asked the SnapAV executives – will those unique elements of their personalities go forward? Or meld into each other?
"I think what we're trying to do, and why we've been very careful in saying this is a merger rather than an acquisition, is because we're trying to take the best of both worlds, that you started to outline, from both sides," Heyman said. "And I think that is what's going to take time to be evident to the industry.
'A Tremendous Number of Overlapping Customers'
"We think our playbook has played very well for a certain segment of dealer, for a certain product line," Heyman further explained. "We think Control4's has done the same – in some cases for the same customer. We have a tremendous number of overlapping customers – but in different product lines, sometimes product lines that have been more technical."
SnapAV's CEO went on to note that even SnapAV has gotten more hands on, much like Control4, thanks in part to their acquisition of local distributors.
"So what we've realized as we've gotten bigger is that our customer base falls into different segments – and different ones of them need different types of things from our business," Heyman summed up. "We're trying to protect the best of both companies and bring them together to serve the customer."
'We Will Spend…Over $200 Million in This Industry'
SnapAV sees another advantage to creating this massive, billion dollar entity – their scale is a competitive advantage.
"You might ask, how can you do all that…and that's where the scale of the combined companies comes into play. As I size our budget for next year we will spend, on a combined basis, over $200 million in this industry and only in this industry. That's why scale is so important, so we can do all of these things really well for the end customer."

John Heyman
Control4's Product Roadmap, Kindel: 'More Multiplicative'
I asked Kindel, what will happen to the existing Control4 product roadmap. Does it change as a result of this acquisition?
"I think we will adjust. But I think that the core mission of the Control4 brand in being the operating system for the home – that component of it doesn't change," Kindel told me. "I think that there are some places where there is overlap between the products. And there are some areas – that I'm not willing to talk about – but there are areas where we've been investing in some technology for the future and there's some products that SnapAV has that already fit into that very well. So in those cases we will adjust.
"But I think the best way to think about it is that the overall product portfolio of the combined companies grows substantially – so it's more multiplicative."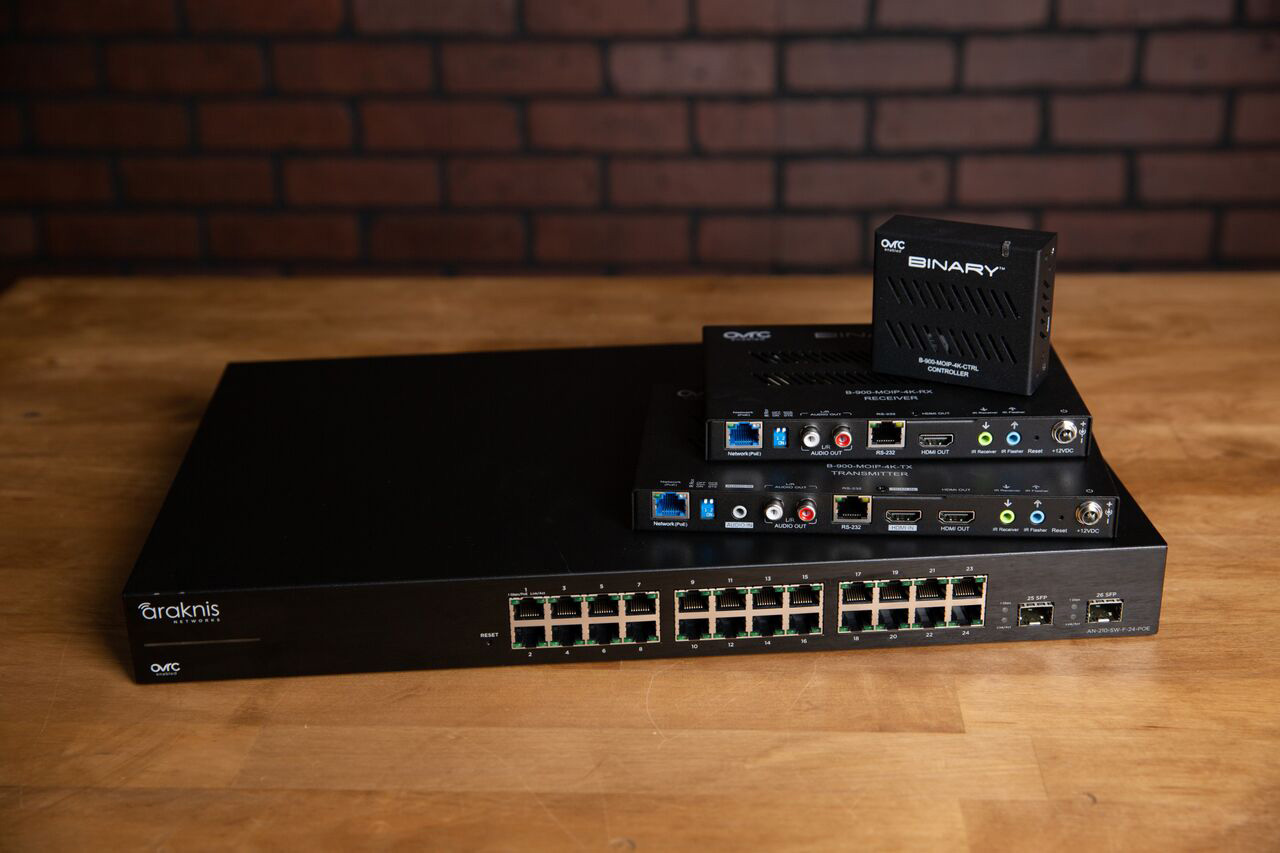 Job Cuts in 'Low Single-Digits' to Reduce Redundancies
Whenever two big companies come together, it is inevitable that each company has created structure that would be redundant in a combined company – and such was the case here as well.
I asked if there had been any layoffs and how various departments, such as sales, for example, were to be run. To their credit, they did not duck the question.
"There were some redundancies that were identified very early on and we did reduce headcount in the business by low single-digits," Heyman offered. "All of that is done and we've communicated to the company that all of that is behind us. The vast majority of that was in things that don't touch customers."
More Needs to be Done in Sales & Support, Not Less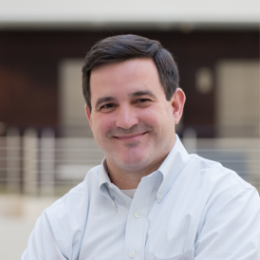 Heyman went on to say that their view is that more needs to be done in sales and support to the market…not less. In that effort, they have merged the sales teams of the two companies who are all under the direction of SnapAV's Jeff Hindman (shown in photo here), who is in charge of all combined sales and marketing. Long time Control4 sales head Bryce Judd is in charge of global sales for both companies.
For the rest of the year, he tells me that they are in the process of unifying their whole market coverage. "We do not foresee any kind of reduction in sales resources," Heyman said firmly.
Lawsuits Continue, But 'Immaterial Effect'
Heyman didn't want to get too deep into a discussion about the ongoing shareholder lawsuits, other than to say that while they do continue to move forward, he doesn't believe that they will be an issue.
"Obviously we knew about them and we moved forward with closing the transaction because we're highly confident they have an immaterial effect on our ability to do what we need to do for the business," Heyman said.
Learn more about SnapAV by visiting www.snapav.com.
See all that Control4 offers by vising: www.control4.com.