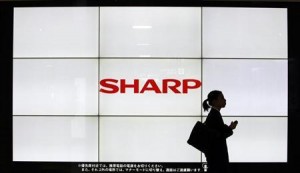 Sharp Corp. is said to be in the process of selling the land under one of its major factories in Osaka, Japan, in a bid to raise cash. The transaction, reported by the Nikkei, is said to be happening as early as the current fiscal year.
But that's not all the company is selling…
According to the report out of Japan, Sharp will not only sell this Osaka factory, but is also planning to sell two of its distribution centers. Through these sales, the company hopes to raise around ¥10 billion ($96.8 million) to beef up its capital structure.
The Yao factory in Osaka is Sharp's main production facility for large household appliances, such as refrigerators and air conditioners. The company plans what is commonly known here in the States as a sale-leaseback arrangement – where Sharp will make a lease on the land from the new owners part of the deal.
However, Sharp has not ruled out eventually moving this factory. The reason they may consider moving it is due to the fact that the area immediately surrounding the plant has turned largely residential.
According to the Nikkei, Sharp has already received bids on its distribution centers and has closed the bidding process. The use of these facilities, in Fujidera and Ibaraki – also in Osaka – will be moved by Sharp to a new combined center in Sakai.
Interestingly, Sharp has actually seen an improvement in its finances recently. According to the report, the company's capital ration has actually increased from 8.9% at the end of March to 9.4% at the end of June. But it is enough, forcing the company to consider more aggressive moves.