Part 4 Finale –

A Summation That Doesn't Always Add Up
STRATA-GEE – This is the fourth and final installment of our contemplation on the controversy swirling around MQA. I want to start by thanking Bill Leebens for the many, many…MANY hours he spent interviewing, speaking with his editor (me), writing, and rewriting these pieces. It was a lot of work that for him, I'm afraid, will largely be thankless, as one side or the other will decry his work. At the same time, Bill and I end up in a slightly different place and you can see some of my thoughts at the end of his piece. But none of that takes away from the herculean effort this topic represented and I am eternally grateful to Bill Leebens for his thoughtful approach.
See where we end up after weeks of study on MQA
If one thing has become abundantly clear while researching and writing this series, it is this:
No matter what we say regarding MQA and the recent upswell of interest and controversy surrounding it, no matter what conclusions we reach—somebody, somewhere, is going to be unhappy. Perhaps grievously so.
Surprises, Difficulties, and Disappointments
We set out to examine the topic in an unbiased manner, without having a set agenda or an ax to grind. As is always the case, there were surprises, there were difficulties, and there were disappointments. Sometimes, things are not black and white—not as clear-cut as might be expected.
This is one of those times.
MQA is Not a Marketing Scam
First things first: those accusations that MQA is a marketing scam? Having approached this with an open mind, having heard from those who denounce it ferociously, relentlessly, and at very great length, and also having heard from its developers, users, and supporters – it is clear that MQA is not a marketing scam. It appears to be a unique technology with real potential benefits, and it may well have a place in the worlds of audio, and content distribution.
So – is all the noise from the opponents, all the criticism, is completely unwarranted?
Schism: MQA the Process? Or MQA the Company?
No. Again: not as clear-cut as expected. There's also a major schism here: are we talking about MQA the process, or MQA the company? Although the two are synonymous and intimately interwoven, each should be considered separately. The recent furor was essentially triggered by claims the company made for its technology, not necessarily by the technology itself.
Confusing, no?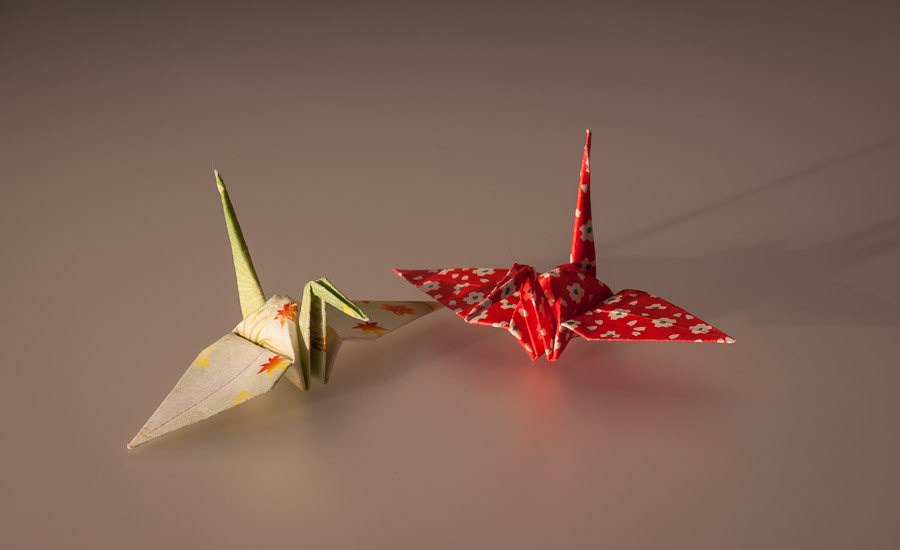 MQA – The Process
First, MQA the process. Technology is rarely simple, and explaining it is often difficult, even when it's presented to an audience of scientists or engineers. Presenting complex technology to a non-technical audience is challenging. The trick is in finding the middle path: too much technical lingo and the audience is lost; too many simplified or non-technical terms, and the audience won't take it seriously— and may simply view it as bullshit. The worst technical presentations commit both sins and are both obfuscating and patronizing.
On top of that, most audiences can relate to mechanical systems better than they can relate to the movement of electrons – which, after all, is largely conjectural. So, in audio, it's easier to understand the realm of analog audio, which is based on fairly simple, understandable physical concepts – than digital audio.
As was said in Part 1, "few technical fields devolve into abstruse technical jargon as quickly as does the field of digital audio." The basics of digital audio, the need for and processes of ADCs and DACs, are not intuitively understood by most. To further confound matters, MQA the process takes the basics of digital audio and ties them in knots – well, folds them up, anyway.
MQA – The Company
Long story short: MQA the company could've done a better job of explaining MQA the process, and its claimed benefits – which include a reduction in file size relative to that of a standard hi-res file, "deblurring" of the digital signal, and authentication of the provenance of the music file. Recently, much has been made about the fact that MQA's reduction in file size is no longer the boon that it might've been a few years ago, given that the ability to download or stream massive files is commonplace – not universal, but commonplace.
In a bad infomercial, this is where the announcer would say, "But wait! There's MORE!"
Aside from alleging to reduce the size of hi-res files, MQA's "deblurring" is a method to adjust or correct the impulse response of the digital signal, eliminating the pre- and post-ringing that are present in most digital files. Such ringing is one of the contributors to what is often described as "digititis", the mechanical, unreal sound of many digital recordings. Eliminating the ringing should, in theory, improve sound quality and make it more analog-like.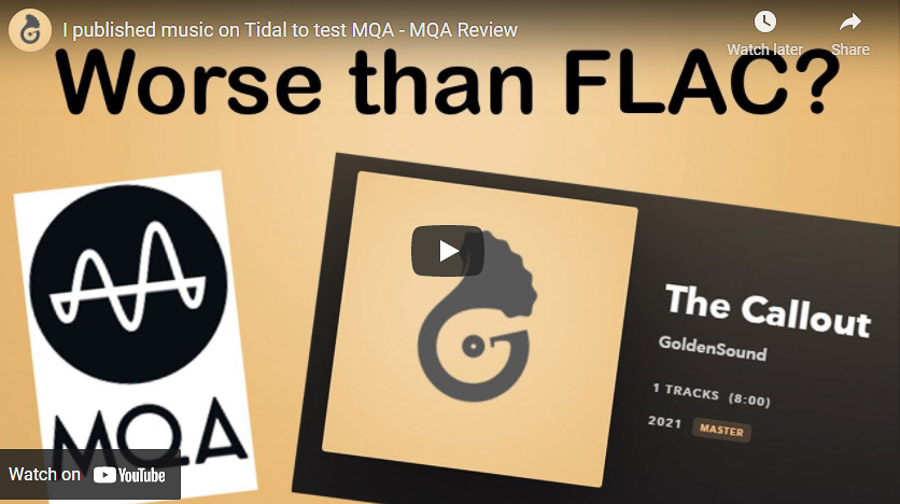 Criticizing 'Authentication'
The third part of the triad of MQA's processes is authentication, confirming the provenance of a recording, confirming that the material being delivered is true to its source, and is in fact what was promised. Next to the file-reduction, authentication is the aspect most often targeted by critics; "the [authentication] light didn't go on" is a criticism that is often read or heard. Well, that's a criticism of the implementation of the authentication and its display, not of the process itself – but the criticisms are out there.
So why has there been so much criticism of MQA, virtually since its launch? For users, wouldn't acceptance or rejection of the process amount to a matter of taste, along the lines of preferring tubes over transistors?
MQA's Specious Descriptions of Its Processes
From the outset, there has been criticism that MQA's descriptions of its processes were specious, and terms such as "deblurring" and "origami" were imprecise and proof that, well, there was no there there. In the admittedly cynical world of high-end audio, eye-rolling was rampant over both the terminology and the claims.
Looking at the process in detail, as descriptors go, "deblurring" and "origami" are actually pretty good ones. The removal of pre- and post-ringing should indeed result in a clearer signal, with fewer spuriae (to use the $5 technical term): the signal is clearer. The analogy could be drawn to a photographic image that is more in focus, and certainly, digital image processes perform such miracles without us even noticing—or understanding how it's done. So why the focus (no pun intended) on the term "deblurring" in this case?
Perhaps the term isn't technical enough and brings to mind cleaning a window more than performing digital wonderment. And yet, one of the most tired of tired audio cliches is the description of better gear as "cleaning the window between me and the orchestra". Perhaps an exotic acronym would've made the process seem more high-tech and real.
Is 'Origami' Accurate? Or BS?
And "origami"? Finding physical analogs for electrical or electronic processes is commonplace: almost every basic explanation of electricity includes a representation of voltage as a tank full of water, for example. "Origami" is actually a pretty fair description of the processes involved, and "fold" and "unfold" of the file are consistent with that metaphor.
It's easy to look back and think, "oh they should've done a better job of explaining it" – but that's only part of the problem. MQA the company's public behavior is often viewed as a combination of aloofness, condescension, and overly-aggressive responses to criticism, with the responses to GoldenSound viewed as particularly arrogant.
MQA's Behavior Speaks of Bullying and Desperation
Bob Stuart himself has said of the company's responses to criticism, "I think I've been too polite and 'British' about it all" – and MQA staffers seem to agree. But anyone who has watched the video of the RMAF debacle, in which presenter Chris Connaker is continually heckled by MQA staffers, cannot help but feel both embarrassed and ashamed. The behavior speaks of bullying and desperation, and no one ends up looking good.
When asked how the company would handle the situation if they had to do it all over again, Stuart simply said, "we wouldn't attend."
That's an understandable response, but it doesn't wipe out the incredibly negative impression left by the staffers. Comments on the video posted to YouTube include: "the MQA folks really embarrassed themselves here. It made them look desperate and pathetic" (Amir Jubtan), "My god this is a toxic conversation. Shame on MQA representatives present in the crowd for not allowing an examination of their technology…" (Travis Ernewein) – and there are 185 more comments.

Deflecting the Criticism by Changing the Issue to the Identity of the Critic
Interestingly, much of the fuss was over the identity of an online blogger who goes by the nom de plume Archimago, one of the more thorough and civil detractors of MQA – not disproving Archimago's technical criticisms, but simply attempting to diminish his credibility by attacking his anonymity,
What else? As Jeff Haagenstad of Exogal mentioned, there is the complaint that "having to hand over all the Intellectual Property around our proprietary DAC to a company with a historical connection to Meridian [is] uncomfortable." That's clearly a legitimate issue that any potential hardware licensee would have to evaluate for themselves.
An MQA Critic Himself Gets Criticized
GoldenSound, in our interview with him, referred to the need for a "curious middle ground" in audio, exploring why measurements and listening often seem to conflict, with gear that measures poorly often sounding more real. And yet, his criticisms of MQA (aside from marketing he labeled as false) are based upon his own tests – which were viewed by many recording industry folks as problematic. George Massenburg characterized GoldenSound's tests as "really sloppy work", followed by a lengthy explanation of how such testing should've or could've been done. The tests described by Massenburg would've required fairly exotic equipment, well beyond the means of an amateur like GoldenSound. I would suggest that GoldenSound deserves props for trying, although his methods were quite likely problematic.
I'm certain MQA view his tone and language as inflammatory – but that's a separate issue.
Chris Connaker (founder of Computer Audiophile, now Audiophile Style) focused upon the proprietary nature of MQA processing as being contrary to the spirit of an open market, and that the aspect of file size reduction was no longer a boon in today's streaming world. Chris' points have merit – but amount to a matter of user choice.
Few Critics Match Expertise of Pro-MQA Recording & Mastering Engineers
With the exception of Archimago, few of the other bloggers and posters in the long-running threads on Computer Audiophile/ Audiophile Style exhibit the technical expertise, experience, or gravitas of some of MQA's supporters. For example, George Massenburg has produced or recorded hundreds of highly regarded recordings, and also has designed groundbreaking equipment and teaches the next generation of recordists at McGill University.
There are also Peter McGrath, Bob Ludwig, and Morten Lindberg, all of whose recordings are audiophile favorites. The fact that these purists hear an improvement in sound while utilizing the process in their work is compelling: revering these gentlemen and their work on one hand, and decrying their use of MQA on the other, seems as self-serving and specious as most allegations of voting fraud: "the votes I got are valid, and the ones HE got are fraudulent." It simply makes no sense and is disingenuous in the extreme.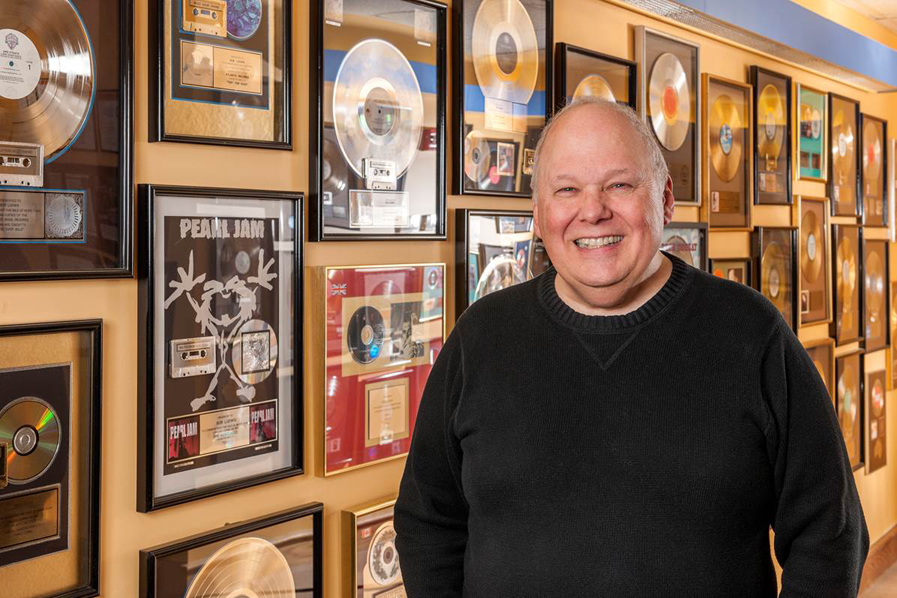 Of MQA, Massenburg, with 50 years of recording and design experience, said, "I know it works. It feels great, and I know it works—in my ear, in my heart, in my guts. I know this works."
It's impossible to separate his work from these emphatic statements. He doesn't talk about measurements or processing waves—he talks about music and how it makes the listener feel. Along similar lines, Stuart's decades of work have been focused upon psychoacoustics, going beyond the mechanistic model of listening, and into the act of how the brain processes sound.
But the Anti-MQA Camp Has Their Stars as Well
This is not to say that only the supporters have credibility. Many in the audio and recording worlds have spoken against MQA for a variety of reasons, including the need to share IP, the (frequently disputed) perception of MQA as a form of digital rights management (DRM), the dislike of a closed system, the perception of yet another format as needless and superfluous—and some simply disliked the sound. We've previously cited Linn Audio, Mike Moffat and Jason Stoddard at Schiit Audio, Paul McGowan at PS Audio, Jeff Haagenstad at Exogal, and Mark Waldrep of AIX Records. Perhaps the most emphatic critic of MQA in the audio world was the late Charles Hansen of Ayre Acoustics, whose opposition approached the level of obsession.
That's all well and good. 10,000 or so words downstream, it's easy to forget that the impetus behind this series of articles was to examine reasons for the surge in interest in MQA following GoldenSound's videos on YouTube. In order to do so, some history of MQA and its technology was necessary, as well as some perspective as to why the video seemingly hit a nerve.
As mentioned in Part 2, GoldenSound's videos generally drew about 1,000 views—and his first video on MQA has drawn nearly 280,000 views to date. Clearly, there already existed considerable interest in MQA, no doubt fed by literally millions of online posts—most of which were negative.
What can We Conclude from all of This?
Bob Stuart of MQA has pioneered the development of digital audio for 40 years. There can be no doubt as to the contributions he has made in both digital audio and video, and in the methods by which digital files can be stored, transmitted, and streamed. He's done significant work in psychoacoustics and analysis of how humans actually perceive sound, not just hear it. He is clearly a dedicated, sincere researcher and creator.
Given all that, why has MQA evoked such hostility and suspicion, largely but not exclusively in the audiophile world?
There are likely a number of reasons: technological change is often met with resistance, and MQA presents a method of manipulating digital files which is not easily understandable and is counter-intuitive for many. That alone would be sufficient to aggravate many and generate a fair amount of suspicion.
However, the behavior of MQA the company has exacerbated the situation— with responses to criticism or even simple questioning that seem disproportionately severe, creating the impression of bullying.
…and the blogosphere and the discussion boards never forget.
See more on MQA by visiting: mqa.co.uk
---
From Ted Green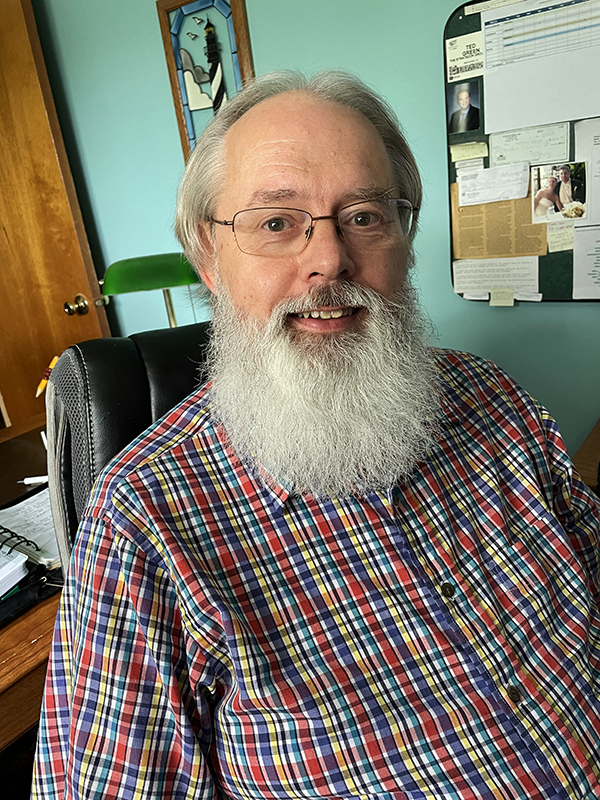 When I first approached Bill Leebens with the idea of covering the controversy swirling around MQA, we had no idea the journey we would take together as he put in countless hours researching the issues surrounding the company and the technology. But attitudinally, we were in a remarkably similar place of agreement on our general impressions of the technology – mostly neutral, if a touch skeptical.
The first thing we realized is that neither of us possessed the depth of technical expertise to deeply study the highly sophisticated digital system that Bob Stuart and MQA had put together. But that was beside the point. Because what really fascinated us both, was the never-ending controversy surrounding the company – and the depth of passion that both proponents and opponents embodied in their never-ending argumentative battle. It would be in the process of studying the controversy itself, that never-ending battle of ideas and ideals, that we really wanted to explore more fully.
There is a continuum between the opposing forces – those for or those against MQA – with most in the industry falling at or near one of those extremes. The irony is that, while Bill and I started well centered on that continuum, by the end of the journey, we ended up in a slightly different place.
While Bill came to earn an even greater appreciation of the MQA system than he had at the beginning, I probably moved a little more towards the opponents, although only in relation to where I started. I still view myself as largely neutral. But I wanted to share with you a few of the takeaways that impacted me the most from this unique industry saga.
Marketing Scam
After our further investigation, both Leebens and I came away firmly believing that MQA is NOT a marketing scam. Believe me, we were willing to consider that as a viable option at the beginning of this process. In fact, if MQA was a scam, no one would be more motivated to reveal that than Strata-gee, as I'm sure my regular readers can attest. But after looking at that possibility from varying angles, neither of us came to view it as a scam.
I have a lawyer friend who once explained to me that "fraud," a not-to-distant relative of scam, is difficult to prove because, for something to be a fraud, the perpetrators have to knowingly seek to intentionally deceive their victims. MQA invented a unique system, aggressively promoted it, building a supportive network, and genuinely believe in its mission. I sense no fraudulent intentions and I believe that Leebens agrees with my assessment.
Maybe I'm a rube and they succeeded in tricking me…but I don't think so.
Extremists Ruin the Discourse
Sadly, as we've seen in American politics, the passionate extremists on both sides of this debate ruin it for those genuinely interested in discussing or otherwise contemplating the pros/cons of MQA. Our country has become more polarized and we seemed to have lost the ability to debate a topic without it falling into juvenile name-calling…or a shouting match. That's true in politics and…sadly…in high-end audio.
I see examples of this on both sides of the MQA debate. Some on the anti-MQA side are overly aggressive, lobbing accusation after accusation like hand grenades, and starting flame wars rather than a thoughtful – and respectful – conversation. Whether you agree with Bob Stuart's system or opinion or not, he is one of the industry's leading engineers and inventors…have some respect.
Likewise, the company has often responded to criticisms or questions on their system way too aggressively, with personal attacks and seemingly deceptive practices. The veracity of their response is often overshadowed by the high-decibel snark with which it is delivered. Come on guys, you are better than that. You should have some respect for your customers or potential customers…some of them have legitimate questions.
There is plenty of blame to go around here…no one has clean hands.
This Battle is Not Fun
In fact, I blame both sides for not respecting the other's opinions. Bob Stuart is an engineer who is proud of his baby, the MQA system. He and those around him have seemingly tired of the continuous stream of incoming artillery of complaints and have resorted to carpet bombing these complainers when a more thoughtful response would suffice.
At the same time, the anti-forces have several really loud voices that have seemingly gone on to dedicate their lives to an obsessive mission of destroying MQA in any way that they can. They are indefatigable and trash MQA every opportunity they get. They have, in my opinion, gone beyond reason.
Lossless vs. Lossy
Out of the gate, MQA promoted their technology as "lossless." Yet, the company executives knew this was not true and that, in fact, MQA is a lossy system. When it became obvious that they could no longer carry that water, instead of choosing transparency and owning up to this lossy reality, they got a little gimmicky by resorting to marketing speak on their website. Instead of calling it "lossless" they now say it is "better than lossless." That is NOT engineering speak…that is marketing speak – and deceptive. This kind of cute trick gives oxygen to the anti-MQA fire.
There is an old saying, "Objections die with agreement." Admit MQA is a lossy system – disarming your opponents – and then explain the steps you took to make it a better lossy system.
In any event, MQA may be on borrowed time, as more streaming services that compete with Tidal have announced they will begin offering their content with non-MQA lossless streaming. This fact just may begin to limit the TAM or Total Addressable Market for MQA.
And Finally
Low-end audio is firmly rooted in science. Base performance is all about Ohm's Law, internal component selection, and manufacturing quality. But when we get into the lofty realm of high-end audio, we are now approaching the juncture of art & science. We all need to consider the artists.
As Bill mentions, MQA has an impressive roster of supporters that are Grammy award-winning recording engineers, producers, and mastering engineers. These folks make a living off their almost other-worldly precise hearing. Bob Ludwig will tell you that while he watches frequency readouts, what really makes the difference is what he hears. I respect that, and I think you should too – unless you personally possess more Grammys than he has, which I sincerely doubt.
So while GoldenSound and others may want to see it on their scopes, sometimes – rather than seeing – hearing is believing.
Thanks to all for reading our MQA series, you've been very patient as we laid out the extensive controversy surrounding the company and technology. Let us know what you think in the Comments section below. Please be respectful…
And to Bill Leebens let me say, I owe you a tremendous, incalculable debt of gratitude for your tireless effort on this multi-part story! Thank you!!
---
A Bill Leebens Guest Post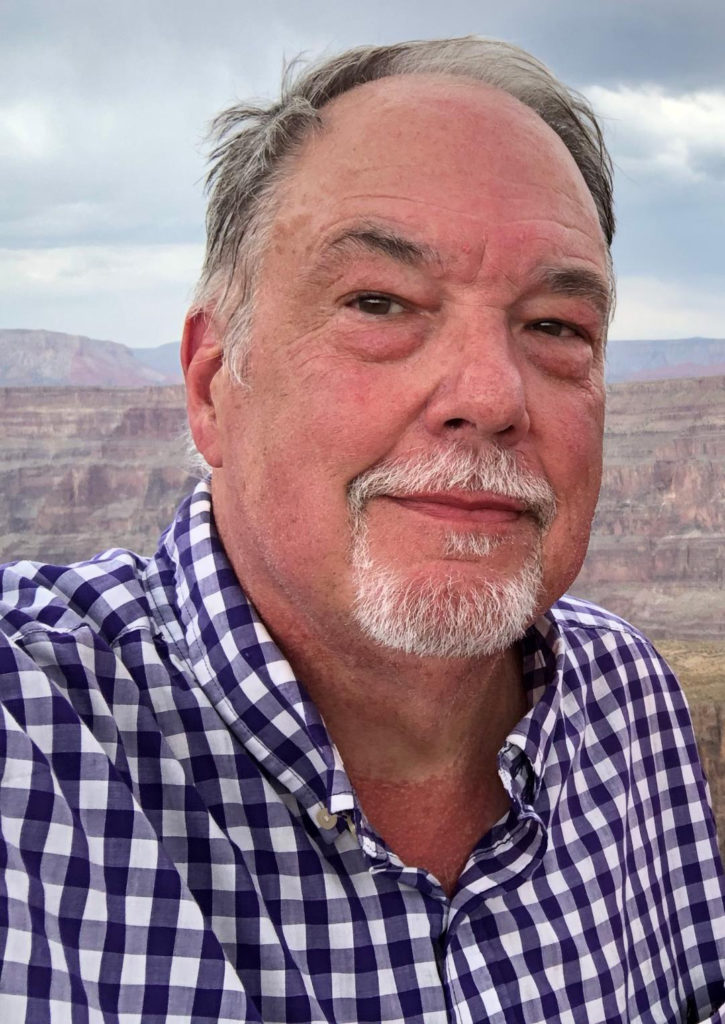 Bill Leebens has been a published writer since the age of 15 and has worked in audio since he was 16. He edited Copper magazine while at PS Audio and has also worked in automobile racing, medical imaging, and even as an IRS tax examiner. Bill lives in Colorado with two impatient dogs and several very patient humans.
Reach Bill: bill@leebensllc.com