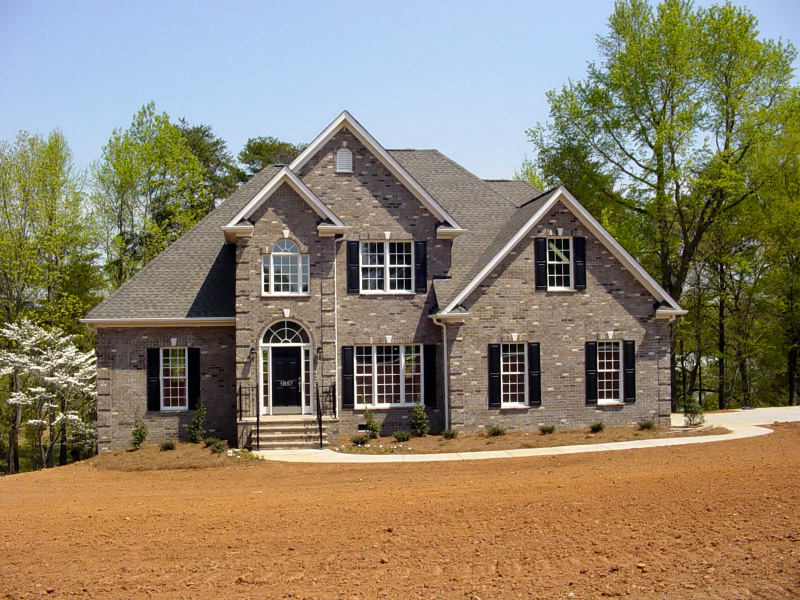 In the choppy waters of today's current economy, we continue to get mixed signals – this time from the housing market. Last week, we learned that residential construction starts declined in June by 0.9% below the rate in May. This week, we find that sales of newly built homes in June increased by 7% as compared to sales in May.
What should we make of developments in housing?…
While the U.S. remains in the midst of a ten-year economic growth pattern, there are signs growth is slowing. And looking at just one industry – housing, a key driver of the economy – shows that moderation by generating conflicting signals in housing starts and new home sales.
Overall residential construction starts dropped in June by 0.9% from a revised rate of 1,265,000 in May to 1,253,000 in June on a seasonally adjusted annual rate. However, this level is still 6.2% above the rate in June 2018 of 1,180,000.
Permits – a Leading Indicator – Are Cause for Concern
Single-family housing starts did better, coming in at a rate of 847,000 in June or 3.5% above the revised May rate of 818,000.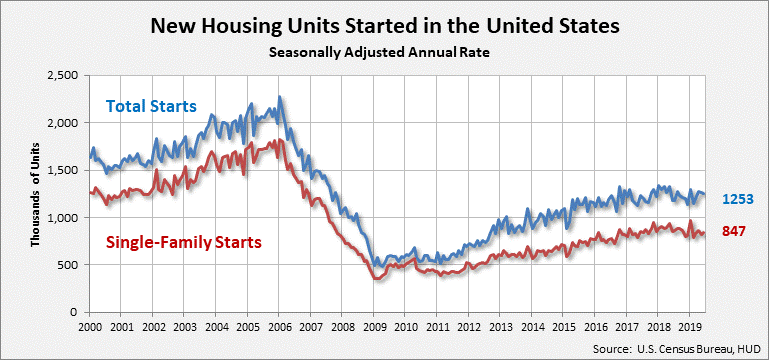 Perhaps slightly more concerning on the construction front is that building permit authorizations – a leading indicator of future construction – came in at a rate of only 1,220,000 in June. This is 6.1% below the revised rate in May of 1,299,000 – and it is a full 6.6% below the June 2018 rate of 1,306,000.
New Home Sales in June Increased 7%
On a more positive note, sales of newly constructed homes in June came in at a seasonally adjusted annual rate of 646,000. This is 7.0% above the revised sales rate in May of 604,000 and 4.5% above the June 2018 rate of 618,000.
On a regional basis, sales in the Northeast and Midwest both showed declines of -4.2% and -26.3% respectively. On the other hand, sales in the South and West both increased by 0.3% and 50.4% respectively.
While the average price of a home decreased in June to $368,600 from $371,200 in May – the median home price increased from $303,500 in May to $310,400 in June.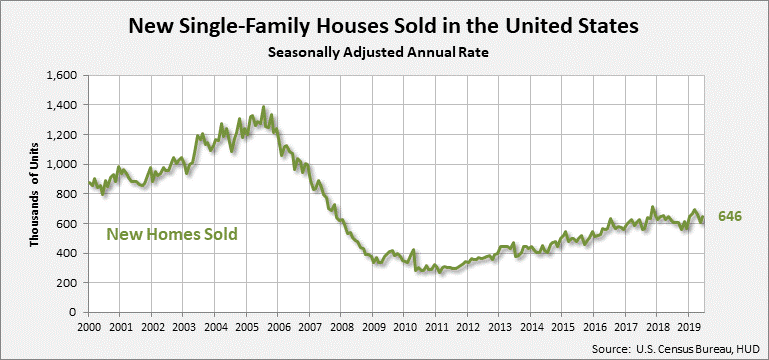 2018 GDP Growth Revised Down from 3.1% to 2.5%
Today, we learned that the Commerce Department has announced a downward revision of the rate of growth of GDP in 2018, from the previously announced rate of 3.1% to 2.5%, according to a report by the Associated Press (AP). As the AP noted, " the revisions mean that growth failed to cross the symbolic 3% threshold last year, which it hasn't done since 2005."
Most on Wall Street have pinned their hopes on an interest rate reduction from the Fed, which they hope will act as a stimulus to the slowing economy. Many analysts feel that growth is slowing not only here but globally, and continued trade friction will likely have a depressive effect going forward.
Can Anything Be Done?
"The market is pricing in a 25 basis point cut. We already know of two Fed presidents who don't think we need it, so there's obviously going to be a discussion, with the strong data. The chairman, who is in the camp that we need to have an insurance cut, is going to make the case that while the economic data are all gaining strength, they are still worried about weakening conditions, due to uncertainty regarding trade and tariffs."

Quincy Krosby, chief market strategist with Prudential Financial, to CNBC
Can anything be done to try and stretch further growth out of this already decade-old, long-in-the-tooth market expansion? That remains to be seen, but many say more interest cuts from the Fed could be just the ticket.