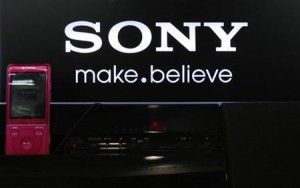 The investment community remains unconvinced that new Sony Corp. CEO Kaz Harai is making meaningful headway in turning around the financial performance at the struggling tech manufacturer. And now Reuters is reporting out of Tokyo that credit rating agency Moody's Investor Services has piled on with another downgrade of the company's credit, placing it perilously close to "junk" status.
Why did Moody's downgrade Sony again just one month after a previous downgrade?
The credit rating downgrade is another slap in the face as the once-admired tech company struggles to turn around its failing business which has lost money for four years in a row. Moody's cut Sony's rating from Baaa2 to Baaa3 – the lowest level of investment grade and just one notch above a junk rating. Moody's also said that the outlook for Sony remains negative.
The downgrade by Moody's follows a similar cut to the Sony's rating just one month earlier in October. Were there to be another cut to the Sony rating – taking it into junk status – the company would find it substantially harder to issues bonds to raise funds as many investors will not invest in junk bonds. Not only that, but Sony would be forced to pay substantially higher interest rates when it did find investors…further deteriorating its profitability.
Continuously downgraded…
According to Bloomberg, Sony's credit rating has been continuously downgraded by six levels since 2003 when it earned an Aa3 rating. Now, however, Moody's cites falling demand for the company's televisions and cameras as the reason for its negative outlook.
"Overall earnings will stay weak due largely to prolonged operating losses in TVs and mobile phones, as well as significant declines in earnings from digital imaging products and games," Moody's said in a prepared statement. "The company is not expected to reduce debt significantly without resorting to cuts in capital expenditure or the sale of non-core assets."
Seventh quarterly loss in-a-row…
Sony had reported a quarterly loss earlier this month – its seventh straight quarterly loss-in-a-row. While the company noted that it had earned a small operating profit, this was largely due to the onetime sale of chemicals business considered non-core to the company's future.
For the quarter ending September 30 this year, Sony said it posted a loss of ¥15.5 billion ($195 million). This result fell below analysts estimates according to a survey compiled by Bloomberg. The company maintained its forecast of a full-year net income profit of ¥20 billion.
Jobs cut, divisions cut…
New CEO Kasuo Hirai has vowed to continue to cut 10,000 jobs and sell off non-core assets as he refocuses the company on mobile devices, games, and digital imaging. The company has also invested in Olympus Corp. as it seeks to grow its medical business.
But investors seem unconvinced. Sony's stock, which dropped an alarming 53 percent last year, is down another 36 percent so far this year. Their stock dropped another .9 percent today to close at ¥879 in Tokyo – before the announcement by Moody's.