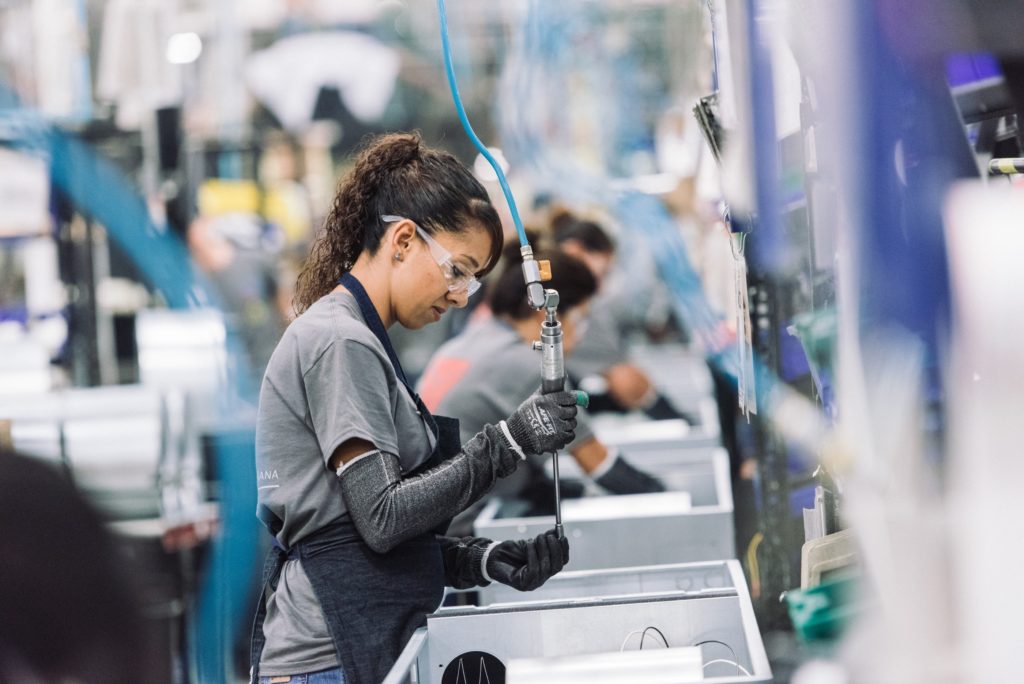 Melrose Industries PLC announced this morning that they have entered into an agreement to sell off the Nortek Air Management business – the most valuable part of the company – to Madison Industries of Chicago, Il. The cash deal is valued at approximately $3.625 billion. Melrose refers to this transaction as the "Disposal."
See more on Melrose 'Disposing' of Nortek…
Strata-gee reported that Melrose had once again put the company up for sale at the beginning of last month. This was the third time that Melrose had contemplated selling off the company…first in 2018 and then again in January 2020.
So why would Melrose want to get rid of Nortek? There are many reasons why this sale made sense to Melrose. First, buying and selling companies is what they do – Melrose's slogan is "Buy, Improve, Sell."
In 2018, Executives Were Floating a 'Trial Balloon'; But in 2020, Things Got Serious
But in 2018, Melrose executives were floating trial balloons – or at least, this is what I believe they were doing then, when certain Melrose executives let it "slip" to the media that they may be interested in selling off the company. There was a little egotistical chest-beating, as they asserted that Melrose had already made a meaningful improvement of Nortek's fairly dismal financial performance in just the two years they owned it (at that time). The approach felt very much like a trial balloon – just putting it out there to see if anyone would reach out to them about potentially buying the company.
Also, keep in mind these types of investment companies are always looking to that next big deal. And it wouldn't be too much longer before that bigger deal came along.
A Tangible Difference in the 'Feel' This Time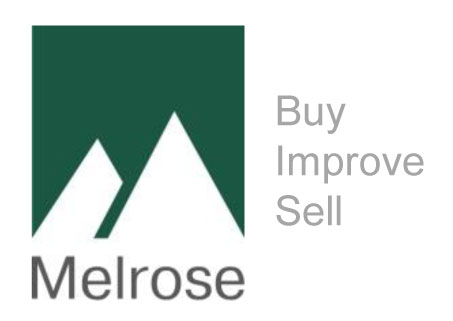 There was a very real tangible difference in the feel of the approach the company planned to take when this idea of selling off Nortek re-emerged in January 2020. Instead of idle chatter with the media (the "trial balloon"), this time the company got serious – going so far as to hiring advisers to help assist in the sales process. By now, Melrose had made their single largest investment to date – GKN, a massive industrial company. Melrose management was straining to deal with this business and openly discussed disposing of Nortek both to generate much needed cash, but to free up management resources as well.
Unfortunately, just a couple of months later, COVID-19 happened and, much to their chagrin, the company was forced to pull back from the sale again. Now, the deal is done and the company earned a profit on the sale. Depending on your outlook, they either had a big return on their investment…or a rather modest one.
Melrose: Deal Demonstrates the Strength of Strategy
This Disposal demonstrates the strength of the Melrose strategy. We bought Nortek, an underperforming group, which we felt had outstanding potential in 2016 for £2.2 billion ($2.8 billion). we have seen approximately $1 billion of cash inflows from the Nortek group during our ownership, effectively giving us an in-price of $1.8 billion. The businesses being sold today for £2.62 billion ($3.625 billion) represent 73%, by revenue, of the Nortek group and the returns are excellent. Our Ergotron and Nortek Control businesses which also form part of the Nortek group remain under our ownership and will be realised at an appropriate time."

Justin Dowley, Chairman of Melrose
Melrose notes that the $3.625 billion works out to 2.3 times Nortek's 2020 revenues and 12.5 times its 2020 adjusted EBITDA. Nortek had been acquired in 2016 for a total of $2.8 billion – so the overall gain is about $800 million or a 29% increase. I don't mean to sniff at this, but Melrose typically earns much larger payoffs than a gain of about 7.5% per year held.
A Different Way to Look at This Deal
Of course, this is not how Melrose pitches it. They apply money they've made during their ownership to lower their purchase cost. This makes the deal seem much richer – but I don't see many companies valuing deals this way. As the Melrose chairman said in his quote above, in addition to this approach, he suggests that the amount of gain is larger as they were only selling about 73% (by revenue) of the company.
Also keep in mind that Melrose still owns Nortek's Ergotron business and, of course, the red-headed stepchild of this whole deal, Nortek Control. The disposal of those divisions will theoretically be potentially profitable…yet, this remains to be seen. In the case of these remaining divisions, it appears that the potential pool of anxious buyers is much smaller.
How Melrose Will Use This Cash Intake
So what will Melrose do with this cash windfall? The company says it will use the net proceeds to "reduce debt and contribute approximately £100 million (just under $140 million) to the GKN UK defined benefit pension schemes…" Yes, as is true with many large companies, Melrose/GKN have shamefully under-funded the required contributions to fund their employee pension plan. The company admits that this $140 million contribution still does not fully fund their pension fund shortfall. To be fair, I should note that Melrose actually inherited much of this pension back debt from the previous management. However, I'm sure this was all part of their purchase consideration.
The deal is expected to close "in the second or third quarter of 2021" according to the company. Of course, there are several conditions that need to be met…so we all should wait to see if it does, in fact, close. Although Melrose does have a good track record in this regard – they tend to get their deals done.
2020 Sales Decline and Melrose Loses Money
For those who have been following Nortek closely over the years, Nortek Air Management business, is comprised of sub-segments Nortek Global HVAC and Air Quality & Home Solutions. Melrose recently reported their full-year results for 2020, with revenues coming in at £8.77 billion ($12.27 billion) which is down -19.5% as compared to 2019 revenues of £10.9 billion ($15.2 billion). The company generated a loss after taxes of £523 million ($731.5 million) versus a profit of £55 million ($76.9 million) in 2019.
See more about Melrose by visiting: melroseplc.net.