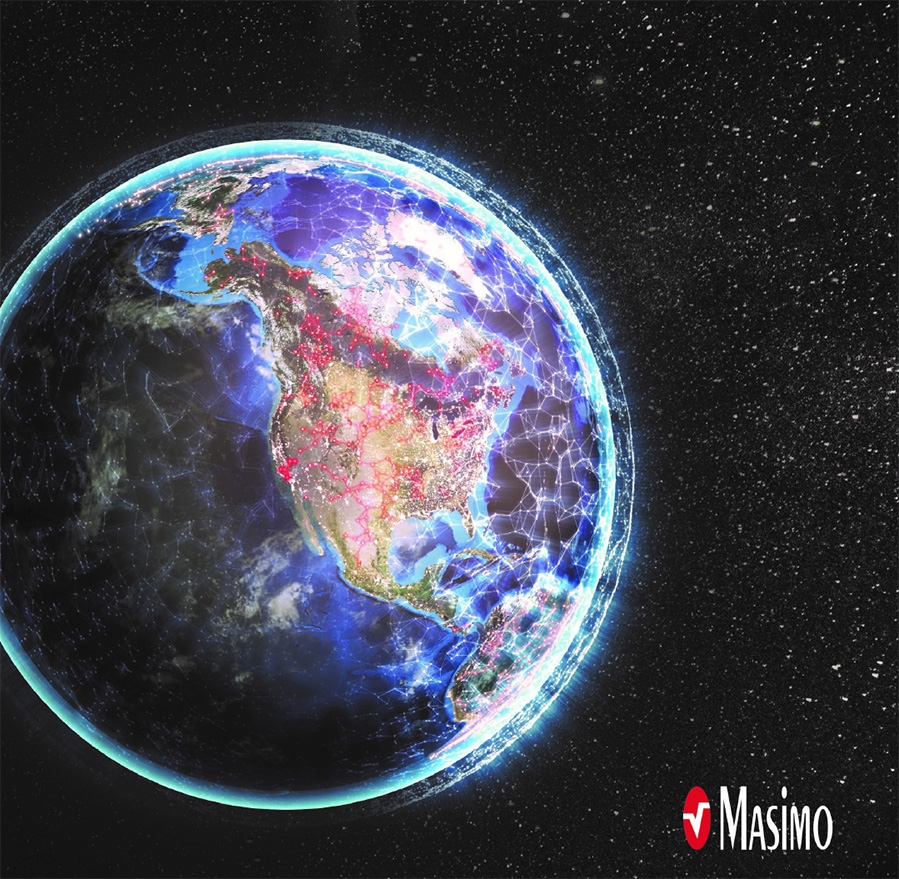 Masimo Corporation (NASDAQ: MASI), the parent company of Sound United, announced its financial results for fiscal 2022, third quarter this week, which covers the 90-day period ending on October 1, 2022. Results for the company, which makes and sells medical equipment and AV products, were mixed, showing good growth in revenues (sales) but a decline in earnings (profits).
Why were results mixed? Read on…
See more on the earnings report by Masimo
For the third quarter, Masimo reported that consolidated revenues came in at $549.3 million, an impressive growth of $241.9 million or 78.7% over the revenues of $307.4 in the same quarter in 2021. This supersized growth was largely due to the acquisition of Sound United, which the company purchased in April 2022 for $1.065 billion. On a pro forma basis – with Sound United's undisclosed results from 2021 included, the total growth in revenues was just 3%, according to the company.
Masimo Revenues Up, Sound United Revenues Down
Of that revenue total, Sound United – the "non-healthcare" division of the company – contributed $222.1 million or 40.4% of the total. Masimo's "healthcare" division saw revenues of $327.2 million or 53.9% of the total. The healthcare division's revenue in the quarter this year was $19.8 million or 6.4% higher than it booked in the quarter last year (10% higher on a constant currency basis). The company didn't provide historical information for Sound United's growth comparison, but in a presentation to analysts, it said that Sound United's business declined by -2%, compared to the same quarter in 2021.
You might think that with a 78.7% increase in sales, it's time to pop open a bottle of champagne! But Masimo wasn't feeling quite so celebratory because actually, gross profits declined 51.4%! Say what?!?!
Struggling to Get Costs Under Control
The drop in gross profit was attributable to a significant increase in the Cost of Goods Sold. In fact, the cost of goods sold increased $163.0 million, or 157%, from $103.8 million in the quarter last year, to $266.8 million this year. The company blamed "higher material, manufacturing and distribution costs associated with the overall increase in sales, the impact of the higher proportion of these types of costs inherent in the newly added non-healthcare segment, and transaction costs incurred related to the Sound United acquisition." (Emphasis added)
Masimo is learning that the consumer electronics business is a very different business than the healthcare business they are accustomed to. It's been an expensive lesson, as they struggle to digest a business that runs on a different model than the parent company.
Multiple Cost Categories See Vexing Increases
This surprising increase in costs, apparently unexpected by the company, was echoed in several other cost categories as well, including Selling, General, and Administrative expense which increased $74 million or 73.6% from $100.6 million last year to $174.6 million this year; Research and Development, which increased $17.7 million or 50.0% from $35.4 million in 2021 to $53.7 million this year; Non-operating Loss (consisting of interest income/expense and currency exchange gains/losses) which added another $2.8 million to cost, when it was $0.00 last year; and income taxes, which increased 43.9% from $9.8 million last year to $14.1 million this year.
In fact, thanks to the number and amount of these cost increases, Masimo saw net profits decline -34.4% from $57.8 million in Q3 of 2021 to $37.9 million in 2022.
We delivered strong results in the third quarter with revenue and earnings exceeding expectations. Our healthcare segment achieved double digit constant currency growth and our consumer non-healthcare segment reported another quarter of better-than-expected results. Our performance in the third quarter was achieved in a challenging environment and made possible by commendable contributions from our entire team."

Joe Kiani, Masimo Corp. Chairman and Chief Executive Officer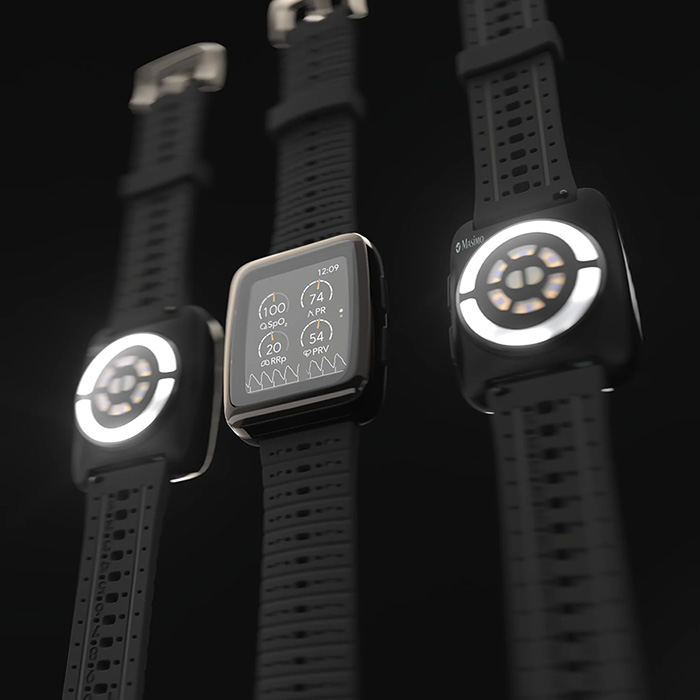 Masimo W1 Smartwatch is Not Being Sold in Retail
In further discussions on a conference call with Wall Street analysts, company executives revealed more detail on the challenges the company was facing. These challenges include: a deteriorating macroeconomic environment, the impact of a very negative foreign exchange rate, continued issues with supply chain challenges – and especially for their healthcare business, hospital staffing shortages, and slowing hospital admissions.
Also on this call, we learned that Masimo's new W1 smartwatch which it had announced earlier this year is not yet being sold in consumer retail locations. Kiani, said that at the current time several hospitals in the U.S. and the Middle East are testing using the watch to monitor certain vital signs of patients who are sent home to recuperate. These pilot projects are collecting data to seek FDA approval and to formulate a strong program.
Entering the Consumer Retail Space in 2023 with 'Freedom'
Kiani then revealed that the consumer market launch through retailers is planned for 2023. He also told analysts that the retail launch will be with a different watch model he called Freedom.
"So the W1 really is built for what I would call our healthcare industry 'from hospital to home,' Kiani said. "And prosumer – these are professional athletes and those who really are looking for this type of data [the W1 provides]."
Remember, the launch of a Masimo smartwatch into the consumer channel via retail partners is the whole reason that the company acquired Sound United. With this in mind, analysts are anxious for that plan to play out.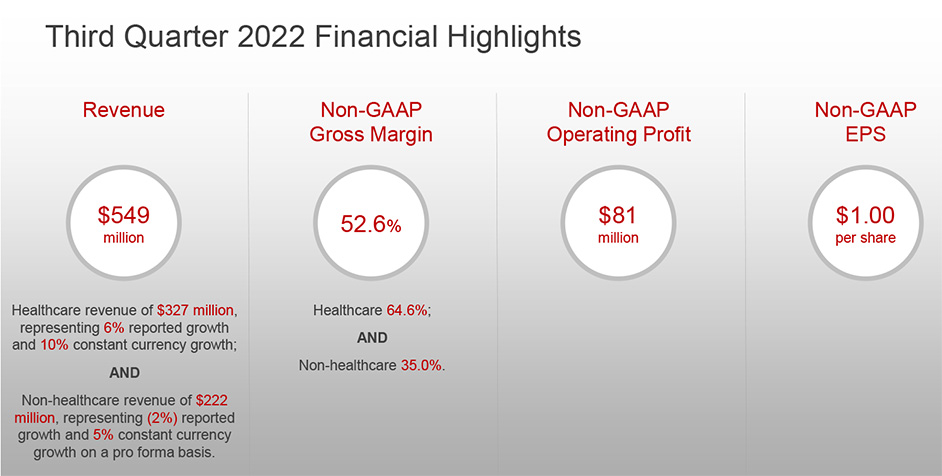 W1 – So Far, No Meaningful Contribution to Revenues
A little later in the call, analyst Jason Bedford with Raymond James asked Kiani, "In 3Q, was there any material contribution in sales from the W1?"
The answer, from Micah Young, Masimo's Executive Vice President & Chief Financial Officer was pretty terse, "No, no, for the third quarter, there was no material contribution to revenue from W1."
The company remains quite confident and reiterated its revenue and earnings guidance for both the fourth quarter and full-year results. If they hit their target, then revenues will come in between $2.000 billion-to-$2.030 billion in revenues, with non-GAAP operating earnings of $349-to-$357 million.
Drama is Increasing – Investors Skeptical, Activist is Circling
So far, investors have been quite skeptical of the company's plans for entering the consumer business…and of their Sound United acquisition. So they are watching the company's moves closely.
And, as I told you about last month, there is a new dark cloud hanging over the management's heads. Politan Capital Management, founded by Quentin Koffey, an activist investment company, has taken a significant investment in the company and is agitating for seats on the board. So the drama builds for Masimo…
Learn more about Masimo by visiting masimo.com.