Firmware Upgrade Brings New Technology to Top Models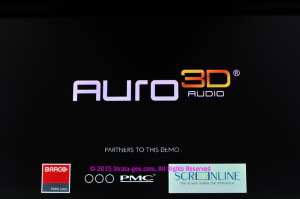 Marantz and Denon both announced this week that they are offering a firmware update that adds Auro-3D, a popular surround sound system in Europe, to two top models in each brand. This upgrade will make these models the most comprehensive home theater center available today – featuring Auro-3D, Dolby Atmos, and DTS:X – the most advanced surround sound technologies available.
See more about this move by Marantz and Denon…and about Auro-3D…
We first told you about our experience with Auro-3D after the 2015 CEDIA Expo. We had the opportunity to meet Wilfried Van Baelen, the dynamic and enthusiastic founder of Auro Technologies, NV.
According to Van Baelen, Auro Technologies was the first company to really study and design a system that incorporated a multi-level height system to create a true sonic cocoon around movie viewers. Auro-3D has up to two levels of height speakers, including one directly overhead known as the VoG or Voice of God speaker.
Auro is the Original
Atmos and DTS:X, he says, copied Auro…but ultimately produced inferior systems that rely on only one level of overhead speaker. Based on recommended positioning of Atmos speakers, Van Baelen says that there is a sonic drop-out as the sound transfers from ear-height to overhead speaker.
At Expo, we received a couple of Auro-3D demos and were very favorably impressed. Auro-3D seems to have a more seamless vertical soundstage (for lack of a better term). To be sure, the difference is subtle as compared to an Atmos system…but audible.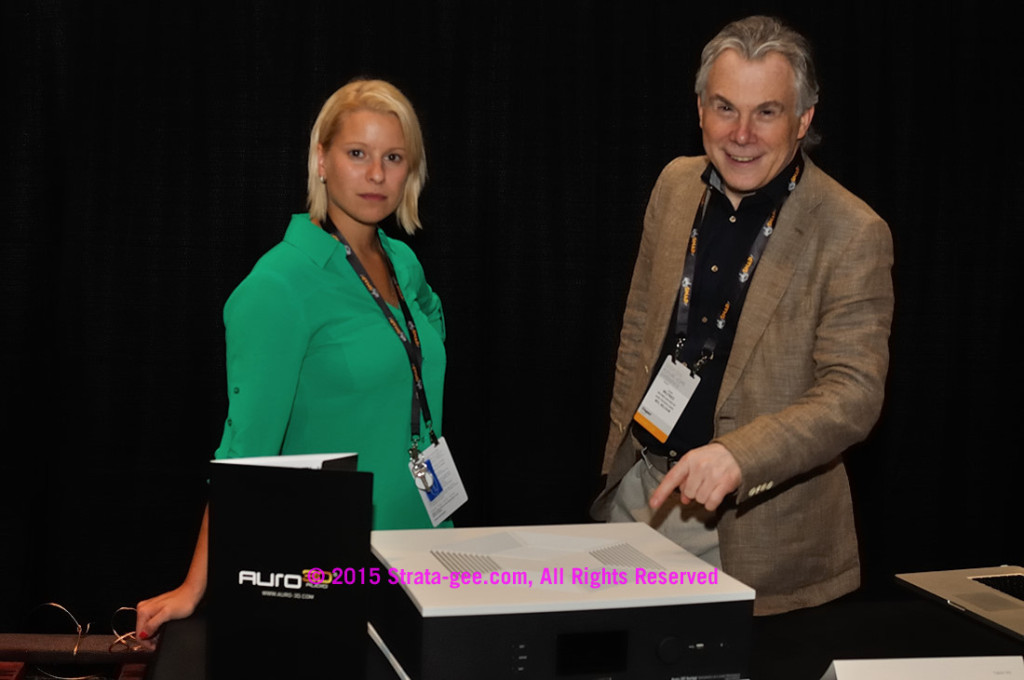 Easily Upgrade Your Marantz
Now Marantz is offering a firmware update to their SR7010 premium network A/V receiver and their AV7702 network pre-processor that brings Auro-3D into these top models. As there models already feature Dolby Atmos – and will soon add DTS:X, with the Auro-3D upgrade, consumers will now have the most complete home theater solution available.
"The Marantz philosophy is always to offer a sound experience that is second to none," said Yoshinori Yamada, global business team leader audio and video at D+M Group. "By offering the Auro-3D upgrade to existing proud Marantz owners, new layers of sound come forth, just like the artist intended it to sound."
Marantz's SR7010 (MSRP $2,199) is a fully featured network A/V receiver that features:
125 watts x 9 channels of discrete power
13.2-channel preamplifier outputs
Dolby Atmos
DTS:X ready (separate firmware upgrade coming)
Auro-3D upgradable
Wi-Fi and Bluetooth built-in
7+1(front) HDMI in / 3HDMI out (4k, 60Hz, 3D, ARC, HDR, BT2020)
HDCP 2.2 support
Audyssey MultEQ
HDMI 2.0a with 4k 60Hz 4:4:4
High resolution audio streaming: FLAC 192/24, DSD, ALAC
Spotify Connect, Pandora, SiriusXM, Internet Radio, AirPlay built-in
And more…
Marantz's AV7702mkII Multi-channel Network A/V Pre-amplifier is a full-fledged pre-amp/processor that also sells for an MSRP of $2,199.
Marantz says that the firmware upgrade is easily accomplished through the product's built in online feature upgrade function. The company did not specify the price of the Auro-3D upgrade.
Denon Premium A/V Receives Also Add Auro-3D
Denon is also offering a firmware upgrade in two of its Premium A/V receivers – the AVR0-X4200W and the AVR-X6200W.
The company says the upgrades for both brands should be available this week.
Learn more about Marantz products at: www.us.marantz.com.
See more on Denon A/V receivers and other products at: denon.com/en-us.