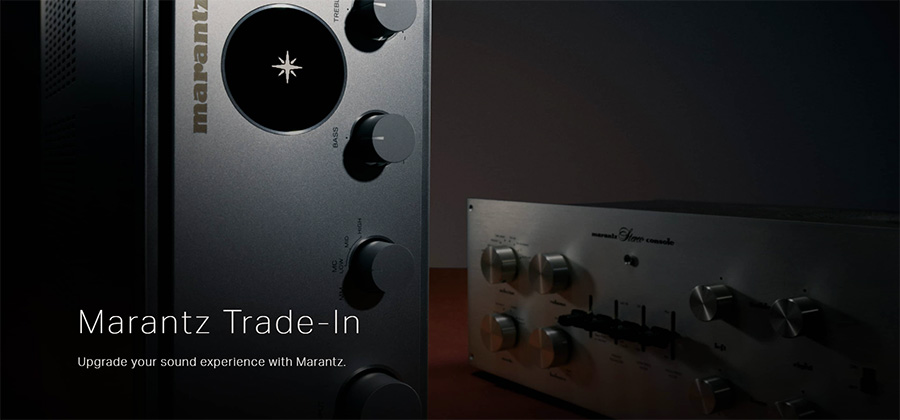 Historic Hi-Fi brand Marantz has been gracing the homes of appreciative audiophiles for many, many years. Actually, for seven decades after its founding by Saul Marantz in 1953…for those of you who are counting. To celebrate – the company is offering a unique opportunity for audio lovers everywhere to step up their audio gear game with a special, limited-time trade-in program for the latest Marantz gear.
Learn all about the Marantz 70th anniversary trade-in offer
Marantz is offering a special trade-in program they call the 70 Days for 70 Years Trade-In program. The program launched on September 1, 2023. The goal is simple – to provide the opportunity for both long-time Marantz aficionados and newcomers alike to upgrade their audio setups and avail themselves, as the company puts it, of the "purest essence of music and cinema to experience Modern Musical Luxury" via the company's latest gear.
So how do you take advantage of this program to upgrade your gear? It's fairly simple, really.
Trade-In Your Used Gear Towards a New Marantz Model
Marantz has partnered with its dealers around the world who are very involved in processing this 70-day program. In simple terms, consumers bring in their used audio gear to participating dealers and receive an "exclusive" credit towards the purchase of a new Marantz product. The company says consumers can bring in any used gear, "Whether it's a preloved amplifier, an old receiver, or a well-worn turntable, any used equipment is eligible for trade."
It's as Simple as 1-2-3:
Visit the Marantz website to find a participating dealer near to you
Go to the dealer with your used equipment – no matter the condition – for a thorough evaluation
Based on the results of the dealer's assessment, you could receive a credit of up to 20% off a brand-new Marantz product
With that credit, the consumer can get into a brand-new Marantz model for less. Not only will they be able to enjoy the latest great-sounding audio technology, but these new models come with an industry-leading five-year warranty. So that gives them full assurance that the premium listening experience will go on for a long, long time.
Current Models the Credit Can Be Used to Purchase
The credit received by the consumer for the trade-in of their used gear can be used towards any of the following models:
CINEMA 40
CINEMA 50
CINEMA 60
CINEMA 70s
Model 40N
Model 30
AV10
AMP10
TT15
SACD 30CN
SA-10
PM10
AV8805A
AV7706
MM8077
Get all of the details by visiting marantz.com/en-us/trade-in.