This Could Mean War with Samsung's Quantum Dot Tech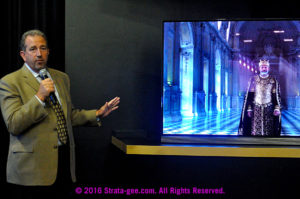 Korea's ETNews network is reporting this week that, after weeks of negotiation, LG Display and Sony have signed a comprehensive deal for the supply of OLED panels to be used in new Sony OLED TVs. The deal has been rumored for several weeks now, but ETNews has confirmed that a supply contract has been signed between the parties.
This could mean good things for OLED TV market share…
Although Sony has yet to confirm the news, perhaps waiting for this week's CES in Las Vegas, the report states very specifically that LG will begin delivering OLED panels to Sony in the second quarter of 2017. Sony, it is said, is scheduled to begin shipping the products around the world in the third quarter.
The agreement calls for LG Display to supply Sony with about 100,000 panels in the first year of the agreement. Compared to the number LG Display is supplying its own sister company, this is a relatively small quantity. LG is said to have purchased 110,000-to-140,000 OLED panels per quarter throughout 2016.
Supply is Tight
According to the Korean news source, the reason Sony is buying so few of the new panels is because LG display is currently maxed out in their production capability. It also may be possible that Sony is only seeking to "test the waters" with their new OLED models. Sony has been positioning its own 4K Ultra HD LCD models as premium products, and there may be some concern of OLED confusing  their consumers on the issue.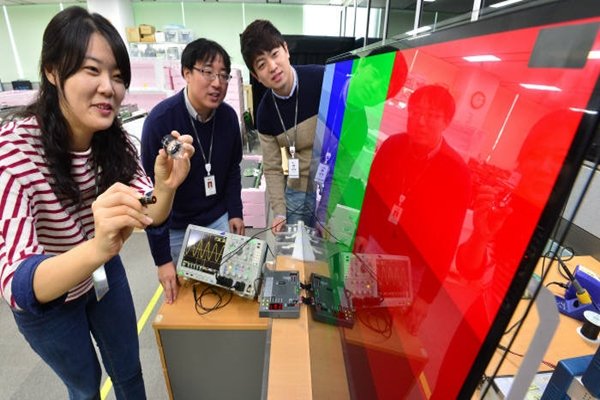 All of this news is likely not being well received at LG rival Samsung, who has made a major commitment to Quantum Dot technology as their step-up technology. But as LG has gotten very aggressive at signing up more brands for OLED, the scales could tip against Quantum Dot. And especially with a brand like Sony, which enjoys high brand recognition with consumers, Samsung could be quite threatened by this move.
LG is Building Production Capacity
In the meantime, LG Display is taking steps to build up their capacity to manufacture more OLED panels on a monthly basis. According to the ETNews report, at the end of last year LG Display was delivering 100,000 panels per quarter to LG Electronics. Already, they are expected to step that up to 200,000 units per quarter this year, but they need yet more capacity for other brands coming on board with the technology.
If Sony finds success with OLED TVs, then those numbers could go off the charts. We'll know more in a matter of hours as of when this story was being written.