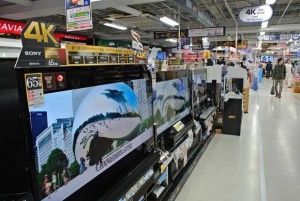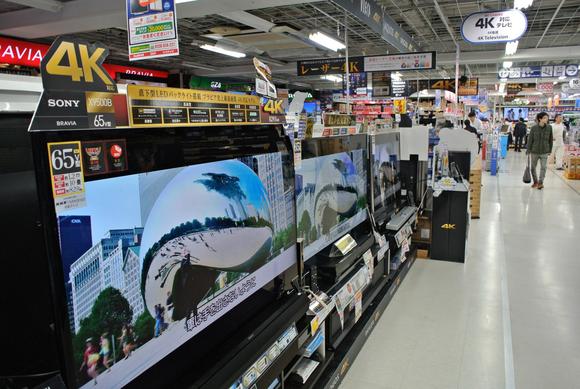 Liquid crystal display panel prices are dropping dramatically, hitting new low levels never before seen, as ramped-up production by Chinese manufacturers collides with depressed consumer demand for televisions and personal computers.The situation does not seem to be righting itself, even considering the fact that an earthquake recently damaged LCD panel production in Taiwan.
See more on the impact of a glut of LCD panels…
According to media reports out of Asia, buyers of large lots of 32-inch open-cell LCD panels – mostly destined for television production – are paying around $54-$59 per panel. In some cases, even lower prices are available. This price is about 40% lower than the price of that panel one year ago.
One report noted that in just the first quarter of 2016, the price of a 42-inch LCD panel is now $115, fully 8% lower than at the end of December. The same situation exists in the PC market as well. One report noted that the price of a 15.6-inch LCD display, destined for a notebook PC, is now only $25.50 down 10% since the end of December.
Good for Consumers, Bad for the Industry
While dropping panel prices can be good news for consumers, who are finding great deals on televisions and computers around the world – it is terrible news for the industry, as profits get pressured…or eliminated altogether. Most markets are reporting dramatic drops in television pricing – even on the step-up 4K Ultra HD televisions – on which many brands hoped to realize more profit on this latest video technology.
Although the LCD panel industry had expected an increase in 2016, it now appears that the best they can hope for us flat shipments. And even that dismal estimate may be optimistic. Industry insiders are now forecasting sales of 224 million panels globally – about the same level as 2015.
Global Economic Slowdown
The global economic slowdown has caused a dramatic drop-off in television sales. Most manufacturers had targeted increased panel sales in developing markets. But as it has turned out, sales declines globally have offset whatever gains they've been able to make in these newer markets.
A report by the Nikkei points out that China's BOE Technology Group, as well as other Chinese LCD panel makers, are ramping up production in this environment and are guilty of fueling a price war. IHS, a U.S. market research company, estimates that production capacity for panels 9.1-inches or larger will exceed demand by 14% this year. This amount is well beyond a more normal rate of 10% or less.