One Out of Every Three Employees to Lose Job

GTO Access Systems LLC, a division of Linear LLC, itself part of Nortek, Inc. is planning to lay off fully 33% of its workforce, according to a report in the Tallahassee Democrat. The company says all layoffs should be completed by September 20th. This is the first significant layoff of any company associated with Nortek's Security & Control Solutions segment of which we are aware.
Learn more about this significant layoff at GTO…
According to the report, employees learned of the company's plans last Thursday during a town hall-style company wide meeting. The company said that it must downsize several back office functions – with layoffs affecting everyone from entry-level to senior staff in finance, legal, human resources, information technology and supply chain departments.
Although no official reason for the layoffs was announced, company President Douglas Waldal told the Tallahassee Democrat: "It's always a difficult situation when you have situations like this. The whole intent is really to drive further investments in our core space, which is smart home solutions. The Tallahassee facility isn't going away. We are investing on the engineering side."
GTO – Gates That Open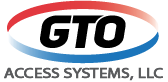 GTO was founded in 1987 as Gates That Open, LLC in Tallahassee, FL. The company was formed to develop Do-It-Yourself  gate automation solutions for the residential market and eventually went on to become the dominant supplier in the category, owning 95% market share.
Nortek's Linear division acquired GTO in December 2005 and it is part of Nortek's Security & Control Solutions segment. In December 2013, the company name was changed to GTO Access Systems. Over the years the company grew its product offerings to include commercial solutions as well as DIY residential.

Company Declines to Give Specific Number of Affected Employees
Both GTO President Waldal and Nortek spokesperson Robert Beliles refused to say how many employees will be affected.
"We value all of the services and the work with the folks that GTO has done," Beliles said. "Many of those folks are continuing with us."
Reintegration of GTO Into Nortek
The Nortek spokesperson also told the reporter that fully 80 percent of GTO's products are produced by Nortek – adding that the two companies have common products, customers and partners.
"What we are really doing here is we are announcing the intention to reintegrate our system business GTO Access Systems LLC into the greater Nortek security and automation businesses," Beliles said. "Nothing substantially changes for 60 days."
Learn more about GTO Access Systems at: www.gtoaccess.com.