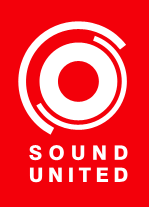 For a few weeks now, I've been chasing a rumor that both sides of the failed Sound United acquisition of Onkyo's branded A/V business were in the throes of a major reorganization. The rumors, it seems, were true – starting with Onkyo's announced reorganization last week…and now word that Sound United is also implementing changes to its management structure.
See what changes Sound United is making…
Last week, I reported that in the Japanese media Onkyo Corp. had announced significant staff cuts (30% cuts to overall staff, and a 50% cut of management ranks) as part of a major restructuring of their operations. That potential Sound United deal, first announced in May, fell apart in October when it appeared that Onkyo would not be able to meet the conditions set forth in the "preliminary agreement" both parties had previously signed.
Now comes word that Sound United themselves have launched a significant reorganization as well. The company, which can be intensively insular on matters of internal business, has announced the outlines of a realignment of key executive responsibilities to their staff…although layoffs don't appear to be a part of this reorganization.
Internal Email to Staff Announcing Changes
In a memo emailed to all staff from CEO Kevin Duffy, several individual personnel announcements cascaded in a way that made it difficult to ascertain just what was the main goal of this reorganization. However, at the front of this effort, I have learned the Scott Hagen, former head of sales for Sound United, has apparently resigned his position. Or should I say positions – as his LinkedIn page notes that he held three positions concurrently: Chief Sales Officer (2015-2019), SVP Americas Commercial Operations (2017-2019), and Vice President, Strategic Accounts (2013 – present[?]).

I have been told by multiple sources that Hagen left for an opportunity to become CEO of another company. Which company…you ask? Hagen is said to have become the CEO of the rather generically named Innovation Technology that sells products under the Victrola brand name. Yes…Victrola – a very, very old brand name that to this day offers "record players," jukeboxes, Radios & Clocks, and more.
The announcement of the dissolution of Onkyo/Sound United deal was on October 4th. Hagen left Sound United on or around October 14th. As best I can tell, the company has yet to replace Hagen's position, although it is in the midst of conducting a search to do so.
Things Begin to Change in October
Duffy's message to employees noted that the company is facing a "dynamic and incredible industry." He called out players like Amazon and Google as "influential in audio." Duffy also talked about premium content companies, such as Netflix, HBO, and Amazon Music HD…and how their influence is improving the home viewing experience. He noted that wireless speakers and soundbars are growing "more complex."
With all of this in mind, he turned to several personnel announcements, including:
Blair Tripodi – the current head of the APAC region, will now add Americas Commercial Operations (previously held by Hagen) to his responsibilities…for worldwide Commercial Operations coordination
Kazuma Okada – is promoted to head of Commercial Operations for Asia
A reorganization of Marketing, said to be necessary to support anticipated growth in "Commercial Operations." With this, Will Hammond (VP of Global Marketing) and the marketing team are being moved under the control of Blair Tripodi/Sales.
Brand management – formerly a separate group – is being folded into the whole Commercial Operations and Marketing group mentioned above. Duffy suggested that there was more to come with their brand strategy…
A Consumer-Centric Approach
The Sound United CEO then makes a mention that is – to me – a bit unclear. He goes on to talk about how Sound United needs to become more consumer-centric…and consumer-led in everything they do. Perhaps he means consumer focused? In any event, for this reason, Duffy told the staff, the company has appointed Joel Sietsema to lead the company's long-term brand strategy development. Sietsema was their SVP of Brand Management, Marketing, & Design. In detailing activities Sietsema will be working on, among the other things Duffy listed, he added "developing brand licensing" initiatives and "managing external, strategic partnerships."
Finally, the company has a designation called their Extended Leadership Team, to which they are elevating three executives: Kazuma Okada, Nakagawa Yoshifumi, and Joe Tristani.
Just Corporate-Speak, Or Real Change?
Could this all be just a healthy dose of corporate-speak, layering titles on top of titles? Maybe. But these moves could also represent a major shift in approach…moving in a new direction and abandoning the path followed to date.
For example, moving marketing under sales could be a demotion and/or could mean marketing shifts from brand and market development to driving sales. We'll just have to watch and see how this plays out. But in my mind this announcement coming now is noteworthy.
Insiders have suggested to me that these changes are not much more than a rearranging-the-furniture situation. But the timing of these changes – and the heaviness of some of Duffy's posturing – seem quite suspicious. It could be coincidental…or it could be very purposeful.