In a regulatory filing this month, JVC Kenwood Corp. said it will take dramatic and bold steps to literally change its very core – the operating structure of the company – such that it fundamentally changes the way the company is run. This changing-our-DNA move marks a deep expansion of its previously announced business-spectrum initiatives to move away from its weakening consumer electronics businesses into more commercial enterprises by ensuring that the way it manages itself is completely changed as well.
See more on this surprising move in which JVC Kenwood doubles down on "change"…
For all of its existence, and for all of the existence of its two predecessor companies – JVC and Kenwood – JVC Kenwood Corp. has had a very traditional, product line-centric "division" style of corporate structure. This is a very common company architecture/operating style in Japan, as well as around the world. But the company is about to rock-its-(internal) world and adopt a new operating style not uncommon in the U.S., but pretty unusual in Japan
This new style of operation features a more decentralized management and shifts power to the major regions (markets) in which the company operates. This market-oriented structure is a complete re-orientation of how the company is run…and if well executed could become a significant strategic advantage for the company over its competitors.
Power shifts from HQ to markets…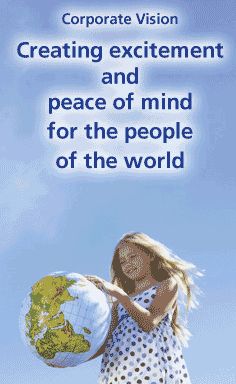 With greater power to the markets, the company's local operating companies shift from being simple sales outlets – really not much more than glorified dedicated distributors – into full-fledged, free-standing businesses. A "bottom-up" versus a "top-down" operating style, these local companies will have full responsibility for – and full control over – almost all aspects of how the company runs in their market.
Rather than just blindly following orders from headquarters, each market will control what products are offered in their region, what price they'll sell for, how they will be marketed, and more. The company is likely to end up with a very different "look" in each market…but that will be due to the regions  optimizing the brand for their specific market.
Where's the beef?…
To pull this off, you need beefed up management in each region. To that end, the company has named executives to take over as Chief Executive Officers (CEO) in each of their four major regions – Japan, America, Europe, and Asia (emerging markets).
This fact alone should give you an idea of how unique this initiative is. The title CEO is largely a U.S. invention and is very uncommon in Japan. In fact, our roster of "C" executives…COO, CFO, CMO, etc. – sometimes referred to as the C-Suite – is very rare in the land of the rising sun.
180° role reversal….
But JVC Kenwood is deliberately trying to signal a significant corporate change and wants to make it clear that these CEOs will have almost total control of their respective regions. The concept is to have an almost 180-degree reversal…from markets existing to sell what the parent company makes…to the regions telling the parent company what they will buy.
JVC Kenwood makes no bones about it, "Corporate restructuring is currently the main issue facing JVCKENWOOD due to a significant decrease in profits for the fiscal year ended March 2014…" their filing noted. By switching to a market-oriented (customer-oriented) structure and appointing CEOs in each region "product and service plans can be made carefully in compliance with regional market characteristics and diversified customer needs, with the commercialization of products by domestic divisions."
Instead of divisions…segments…
Another aspect of this new business structure of the company's existing divisions being dismantled, is that products will be reorganized by segment. The four major business segments will be: Car Electronics Segment, Professional Systems Segment, Optical & Audio Segment, and Entertainment Software Segment.
Does this sound like simple semantics? It's not. The previous sales staff that had been charged with supporting each of these product areas in the past divisional structure will be dismantled…with those functions now shifted to the regions under the control of the regional CEOs. Also, the internal HQ teams previously charged with "planning, technology, production, quality, and services" under the old divisional structure, will now "commercialize product at the request of the regional CEO, who is also accountable for the consolidated performance of business operations."
Finally, the company says that it will accelerate the shift of human and other resources from the shrinking consumer product businesses to growing in-car and professional product business operations. And it will shift resources away from "current businesses" to "next-generation businesses."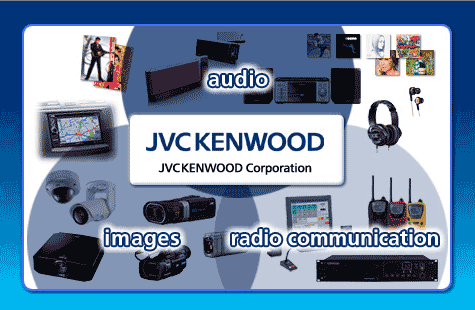 Change reaches all the way into the boardroom…
The impact of this change will be felt all the way to the Board of Directors as the regional CEOs of Europe and the U.S. – "JVCKENWOOD'S biggest markets" – will be made Representative Directors on the Board. The other two regional CEOs will also join the Board, albeit not as Representative Directors.
There are other significant changes being made to the Board of Directors. According to JVC Kenwood's filing, all current directors who are concurrently Executive Officers will be replaced, as of May 15. In fact, a total of eight of the company's directors terms expire at the conclusion of their next Board meeting on June 20, 2014. The company has proposed a slate of new directors for those positions.
The company also announced that Mr. Takao Tsuji, a JVC Kenwood external (non-management) director will be made the company's Executive Officer, Chief Operating Officer, Chief Risk Officer, and Chief Innovation Officer. Tsuji will replace the current Chairman of the Board, Koji Kashiwaya who is said to be retiring.
SEE MORE COVERAGE…
See more of our extensive coverage of JVC Kenwood by clicking on "JVC Kenwood" in the Tag Cloud in the sidebar on the right-hand side of our website. Or you can type in JVC Kenwood in the Search Box at the top left of the website.