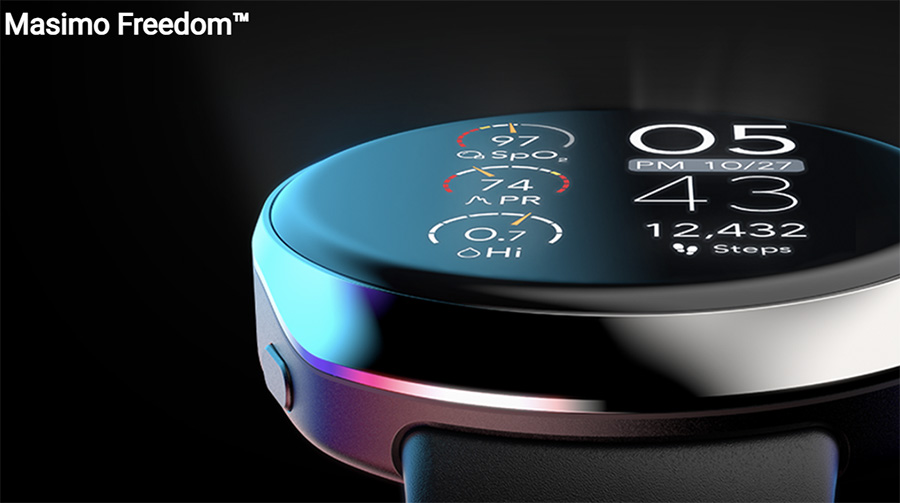 Last week, a major patent trial began in Southern California as Masimo Corp. vs. Apple Inc. kicked off. And already big stories are flowing out of the proceedings that, for several days now, were entirely or partly conducted in complete secrecy, as Masimo executives testified behind closed doors.
See the latest developments in Masimo vs. Apple…
In what is probably the largest patent infringement case I've covered to date, Masimo Corp – a health technology company that is also the parent company of the big audio brands at Sound United – has taken Apple to court alleging patent infringement, stealing trade secrets, and other claims. Masimo is asking jurors to find in its favor to the tune of $3.1 billion.
In setting the stage for this trial, I told you how difficult it has been for me to follow the case as both sides have relied heavily on "sealed" documents – documents filed for the court that are not made available for any other public review. While most patent actions will have a few of these types of documents, this case has had the most sealed filings I've ever seen. Sometimes, a later version of the sealed document will be published with large portions of the text redacted, or hidden beneath blacked-out sections.
Judge Ordered the Trial Sealed 'Repeatedly'
Now we learn that last week, the judge actually sealed the trial. In fact, according to reporting by Law360, a news agency on legal matters, the judge "repeatedly" sealed the trial over these first several days. In so doing, the judge allowed "Masimo's founders to testify for hours behind closed doors to nonpublic details about the disputed technology."
Sealing a trial is not common, but can be done to protect confidential topics that are being testified to by the trial participants. In this case, sealing the trial was requested by Masimo so that its executives could testify on what specifically the unique and innovative elements of the technology they invented that are part of their patents that Apple is allegedly infringing.
One Masimo Executive Made Embarrassing Admissions on Cross-Examination
Masimo's case continued at the end of the week with many of their executives testifying. According to the report, at least one Masimo executive had a rough cross-examination by Apple's attorneys. In answering some pointed questions, the executive admitted that "he didn't know which trade secrets Apple allegedly misappropriated and wasn't aware of any Apple patents for which Masimo claims he should be named an inventor." Both of these issues are key claims in their litigation against Apple.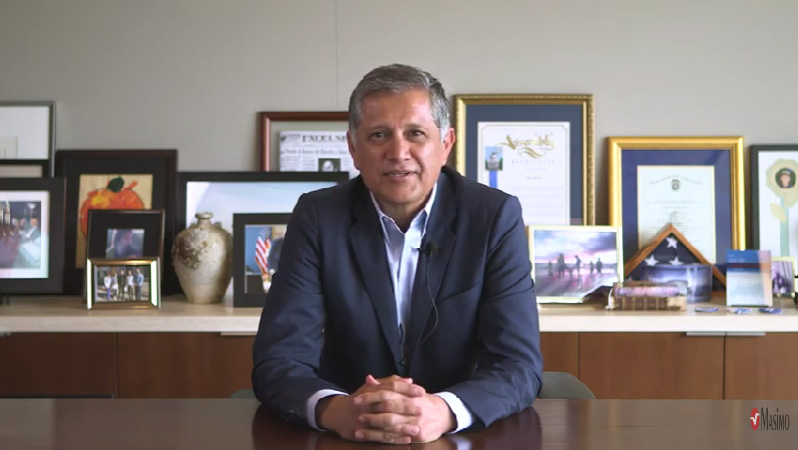 Masimo is a leading inventor and provider of pulse oximetry technology, devices that can detect oxygen levels in the bloodstream non-invasively. The company claims that it had several meetings several years back with Apple on a potential partnership in which Masimo would supply their blood oximetry technology for use as a valuable health feature in Apple Watch models. However, the company says Apple called off these discussions and then sometime later hired a couple of employees away from the company to misappropriate Masimo's pulse oximetry technology which then showed up in their products.
Masimo Executives Testified on Lengths Taken to Protect Secrets
Furthermore, Apple went on to file patents that the company claims were based on their technology. Accordingly, the company has demanded that it be named on those same Apple patents as a co-owner. Apple denies all of these allegations and strongly disagrees with Masimo's damage calculation of $3.1 billion.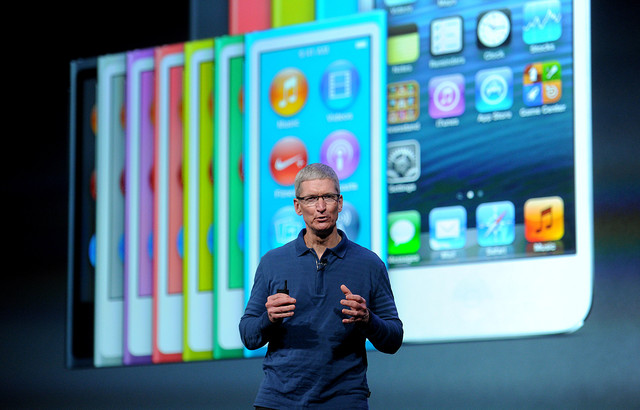 In testimony this week, Masimo executives detailed for the jury the many steps they took to appropriately protect their innovations. One of these steps involved the use of signed confidentiality agreements with key employees, including the two employees who left Masimo to go work for Apple.
Apple Challenges Employee Confidentiality Agreements
Interestingly, Apple has challenged those confidentiality agreements and that is also a matter in dispute. Confidentiality agreements in general, have been the subject of much debate in employment law. California specifically, has generally adopted a pro-employee posture in many cases over the power of confidentiality agreements.
However, it is important to note that the judge in this case, the Honorable Judge James V. Selna, in a previous case known as Masimo vs. True Wearables, found that two employees who left the company did in fact steal its trade secrets. One of those employees mentioned in that story – which you can read in its entirety here – was Dr. Marcelo Lamego, who is also one of the former Masimo employees who went to work for Apple: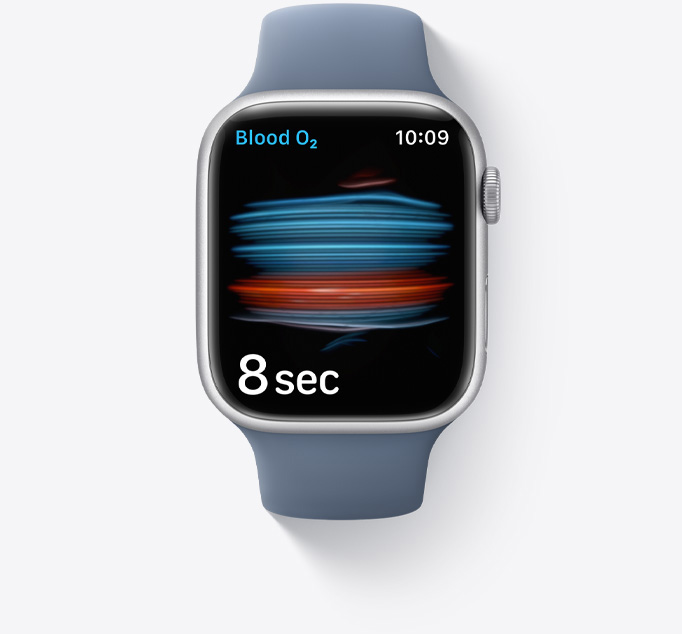 In Related Case, Judge Found Ex-Masimo Employees Stole Company Trade Secrets
In the language of Judge Selna, former Cercacor (a Masimo-related company) Chief Technical Officer Dr. Marcelo Lamego, 'misappropriated' numerous defined trade secrets from Masimo involving proprietary technology and algorithms that he went on to use in his post-employment activities…

…In addition to the matter of stolen trade secrets, Judge Selna's robust 75-page ruling also found Dr. Lamego breached his fiduciary responsibilities to Cercacor, violated his Cercacor employment agreements by retaining confidential information and documents, and had begun the patent process on at least twelve patents using the stolen trade secrets…

…In the course of discovery on the True Wearables matter, Masimo found a direct communication between Dr. Lamego and Apple CEO Tim Cook – suggesting this alleged strategy of stealing its trade secrets may go right to the top of Apple. For this reason, the Special Master assigned in the Apple matter recently ruled that Masimo attorneys could depose Cook himself. Believe me, Apple lawyers fought that deposition request really hard for a really long time, pulling every trick out of their bag of tricks. They tried their best to keep Tim Cook above the fray…but Masimo will get their Cook deposition.

From Sound United Parent Masimo Wins Big as Judge Finds Former Employee Stole Its Trade Secrets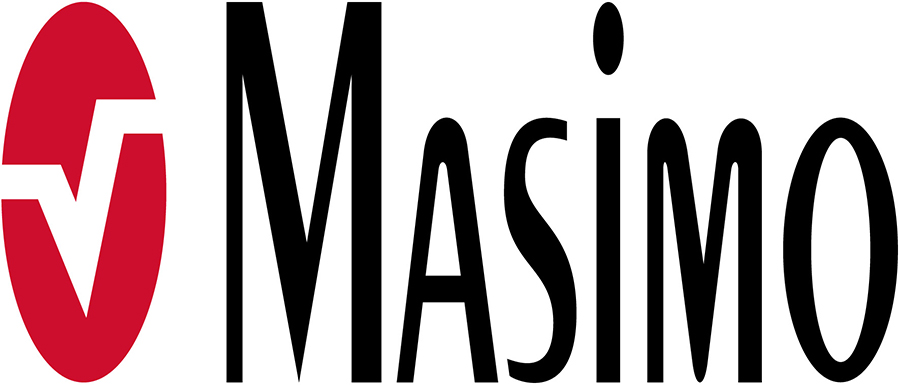 Masimo Continues to Make Its Case
The trial continues as Masimo presents their case. Once they've presented all of their evidence, then Apple will get their turn to present their defense. While the trial is making progress, it seems like there's still quite a bit to go.
Learn more about Masimo by visiting masimo.com.
See all that Apple has to offer – including the Apple Watch – by visiting Apple.com.