UPDATED: Friday, Sept. 20, 2013…See update below…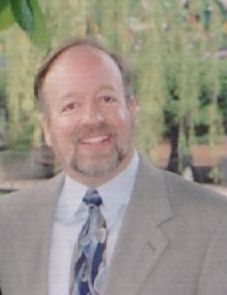 John Badovinac, one of the partners of New Jersey-based specialty electronics distributor CAVD (Custom Audio Video Distributors) passed away suddenly Tuesday night, the victim of an apparent heart attack. Badovinac, well known throughout the New York metropolitan market in the electronics industry, has been selling CE products for nearly 40-years both at the retail and wholesale level.
Learn more about this Badovinac's passing…
CAVD was one of the first distributors to specifically target the custom integration industry segment – then as part of Audio Associates, one of New York's larger sales representative companies. After about six years with Audio Associates, CAVD principals Reuben Eskenazi and John Badovinac (pronounced as: ba dahv´ ih nack) forged out on their own, eventually partnering with another New York representative firm, the New York Marketing Team.

Badovinac was 64-years old and generally appeared to be in reasonably good health. "Most people thought he was 54, not 64," his partner at CAVD, Ruben Eskenazi told us. Acquaintances agreed, telling us that Badovinac did not smoke, was very active – on and off the job – and apparently was an avid outdoorsman – camping with friends regularly.
"John was a good person," his partner told us, still obviously struggling with the news. "He would go out of the way to help someone."
To know him is to like him…
Friends told us that John was fun to be around. Several went out of their way to tell us that Badovinac was known to be extremely ethical. One acquaintance described him as grounded and earthy. "To know him is to like him," Mike Lefkowits of Audio Associates told us.
Eskenazi agreed, adding: "John was definitely an audiophile – he loved the audio business." And apparently Badovinac had loved audio for a long time. "He used to joke that his first system was a mono," Eskenazi told us.
"He wasn't just my partner," Eskenazi said, in comments heavy with emotion. "He was my best friend."
A background as a rep and a retailer…
Before CAVD was formed as a freestanding entity, Badovinac was a territory salesperson for Audio Associates, a position he held for eleven years according to his bio on the CAVD website. Prior to working with Audio Associates, Badovinac worked as a hard-goods manager at New York retailer Sam Goody.
John Badovinac is survived by a brother and two sisters. He is also has two step-children from a previous marriage.
Funeral arrangements have not yet been announced by the family. We will update this report when we learn of the final arrangements.
CAVD's website is at: www.cavdnjny.com
________________________________________________________________
UPDATE – Friday, September 20, 2013
Funeral services are scheduled to be held Sunday, September 22nd from 2:00PM~5:00PM, followed by a prayer service at 5:00PM. Services will be held at the Thompson Memorial Home, 310 Broad Street, Red Bank, NJ.
We have further learned that both of John's parents, Madeline and Nicholas Badovinac, had predeceased him. He is survived by his brother, Michael Badovinac of Piscataway, NJ; his sister, Gennie Carbone of Titusville, FL; and his sister JoAnne Ferko of Pagosa Springs, CO.
In lieu of flowers, the family is requesting that all memorial donations be made in John's memory to Deborah Hospital Foundation or St. Jude Children's Research Hospital.