BREAKING NEWS

Specialty design and engineering firm Transformative Engineering has appointed Jeannette Howe to the newly created role of Vice President of Sales. The company notes that Howe's background, including stints at "National Buying Groups, Trade Associations, and major retailers," uniquely qualifies her for this role, which is an expansion of their existing sales team.
See more on this new appointment at Transformative Engineering…
Howe is a well-known industry executive, mostly known for her association work, such as her time at the Professional AudioVideo Retailers Association (PARA), Home Entertainment Source, and Specialty Electronics Network. Most recently, Howe was a consultant for AVB BrandSource.
The company notes that Howe will "accelerate the T-E distribution plan" as originally conceived by the company's Director of Sales, Jonathan Ralston. Ralston is expected to continue with the company in a supportive role for Howe.
TE Values – Innovation, Quality, Customer Service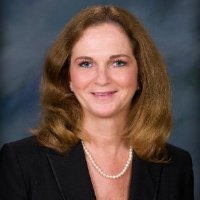 "We are extremely pleased to have Jeannette as a part of our Team," said Jay Trieber, President of Transformative Engineering. "Her experience, industry contacts and insight are the perfect fit for our company. Jeannette's qualifications, drive, and sincerity are well known in the industry. She also embraces our values of innovation, quality, and customer service. We all look forward to working together as we guide this next phase of our growth."
Transformative Engineering manufacturers a line of devices that offer solutions to everyday challenges faced by integrators. Their range of solutions includes a variety of HDMI extenders, many based on HDBaseT technoloy…as well as baluns, conditioners, splitters, matrix switches and more.
Better Solutions Through Better Engineering
With a deep pride in engineering, Transformative Engineering solutions are made to work better and more reliably. They are also designed to work for the long-haul, giving integrators a greater sense of security they'll achieve long-term client satisfaction with their installations.
"I feel very fortunate to have spent my career in the service of the independent dealer network – from the modest single person operation to the larger regional players in the CE/CI landscape," said Jeannette Howe. "I look forward to seeing many familiar faces in my new role at Transformative Engineering."
To learn more about Transformative Engineering and their products, visit: www.transformativeengineering.com.