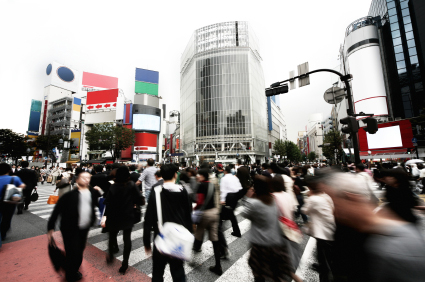 In a rash of news coming out of Japan, it is clear that manufacturers are still struggling with the global economic slowdown…as well as an electronics industry retrenchment. As painful as it's been for Japanese manufacturers (often called Japan, Inc.) over the last 12-24 months or so – adding insult to injury, the China market has slowed down dramatically recently. Considering that China was everyone's favorite "emerging" growth market – this amounts to a swift kick in the pants and is forcing many to revisit their estimates for this fiscal year. Below is a sample of the latest painful announcements to come out of Japan over the last few days.
See the latest roster of who's hurting below…
SONY
Rapidly emerging as a favorite industry "punching bag," Sony, in the wake of a CEO change after four years of losing money and already going through a few rounds of staff cuts, is said to be considering another round of layoffs. While there has been no formal announcement from the company, a newspaper is Sweden is quoting sources as saying that the company will lay off anywhere from hundreds to thousands of employees from their mobile phone factory there.
Sony acquired a mobile phone factory in Lund, Sweden when it recently bought out cell phone-maker Ericsson, with whom it had a several year joint venture. The "Daily Sydsvenskan" is reporting that in the wake of Sony's problem, sources are saying it may lay off as many as 1,000 employees – 1/3 of the 3,000 employed there.
The fear in Sweden is that Sony will move the entire operation to Japan. The fear is palpable – just this past April, Sony announced that they were letting go of 149 R&D employees in Lund. Now this shocking escalation.
Sony had bought out Ericsson just this year for $1.3 billion. According to Reuters, the company is continuing to lose market share in the mobile phone business.
SHARP
On Wednesday, Sharp Corp. announced that it will begin negotiating with labor to pursue cutting a total of 3,000 employees through the offer of early retirement packages. The company wants to cut staff at headquarters and at factories.
According to a report in the Nikkei, Sharp is struggling "amid greatly weakened demand for LCD panels and television sets." A few weeks back, the company announced plans to cut 5,000 employees this fiscal year and today's announcement is part of that plan.
Currently employing about 1,500 at its headquarters in Osaka, the report says that the company wants to cut this to no more than 1,000. Sharp wants to cut staff at its factories in the Tochigi and Nara prefectures as well.
Apparently  Sharp is also planning to transfer another 1,300 employees to its Sakai factory which is going to be part of a joint venture that company recently signed with Hon Hai Precision Industry Co. Beyond these direct cuts and transfers, the company hopes to lose several hundred more through attrition.
Sharp expects to lose ¥250 billion ($3.2 billion) after losing ¥375 billion last year. The company feels it must step up its efforts to turn the tide. Accordingly, they are also considering selling some of their overseas factories as well. If they do take steps in overseas markets, this could represent the shedding of thousands of more jobs.
SANYO/JX GROUP SOLAR JOINT VENTURE
Sanyo Electric Co. and JX Nippon Oil & Energy Corp. announced Wednesday that they are dissolving their joint venture to produce and sell solar panels. In a bluntly worded assessment from the Nikkei, the reason is that the partners have "abandoned all hope of generating profits amid the worsening business environment." The joint venture was originally launched in 2009.
The joint venture, known as Sanyo Eneos Solar Co. was a 50/50 partnership launched with a capitalization of ¥200 million ($2.5 million). The partners had planned to invest a total of ¥100 billion by 2015 for the manufacturing and sales of thin-film solar cells.
What went wrong? The joint venture got swamped by China which had rapidly increased production of inexpensive panels – flooding the market and forcing Sanyo Eneos out of the business.
Sanyo is now part of Panasonic and will combine their solar operations with Panasonic's solar panel operations. JX Holdings, will take over selling Panasonic panels. Interestingly, the two former JV partners also have a partnership producing fuel cells and say that venture will continue.