The tables have apparently been turned on Sonos, Inc. which now finds itself the subject of an investigation into alleged patent infringement by the U.S. International Trade Commission (USITC). The agency decided to launch an investigation of Sonos after receiving a complaint from Alphabet, Inc.'s Google division. There is one simple question: is Sonos a patent infringer?
Learn more about the USITC investigation of Sonos
On Friday last week, the U.S. International Trade Commission announced it will launch an investigation into potential patent infringement by Sonos, after receiving a complaint from Google. The announcement does not identify specific models from Sonos that are said to be the infringing products, but there were two separate notices filed based on two sets of patents said to be infringed.
Saying only that the matter was in the case of "Certain Audio Players and Components Thereof" the commission was only now beginning the investigation. The notice of the launch of the investigation, however, clearly identifies Sonos, Inc. as the "respondent" in the matter.
Is Sonos a Patent Infringer? No Decision by the USITC Yet; Will Gather Evidence
As of this moment, "the USITC has not yet made any decision on the merits of the case." The first step will be to assign an administrative law judge (ALJ) who will set up the schedule for the investigation and begin holding evidentiary hearings.
The original complaint in this matter was filed by Google on August 9th. The company then filed a supplemental complaint on August 24th, expanding the list of patents allegedly infringed. The commission voted last Friday to approve the investigation.
A Significant Escalation of the Hostilities
Just last month, I told you about a significant escalation of the hostilities between the two companies, who have been tangling for years now. More than two years ago, Sonos launched an ambitious patent infringement case against Google – its biggest such action to date. Improbably, Sonos scored a "win" of sorts when the USITC ruled that Google had infringed on certain Sonos patents and would need to cease importing the infringing products.
Normally, such a ruling would result in a licensing agreement between the parties. But Google surprised us all by implementing a firmware update that disabled the infringing items. This was a big F.U. to Sonos and I'm certain not what they were expecting.
Partners? Or Enemy Combatants?
It's interesting to read the voluminous court filings in these various cases – both parties have launched numerous lawsuits in courts and commissions around the world. In the filings, both parties talk about what a great working relationship they have with the other, but then sounding almost hurt when describing the alleged violations by their "partner." It seems…almost…gentlemanly.
But if actions speak louder than words, then these two partners are trading punches in what looks like a world title boxing match. It does not seem friendly at all – even though they both are supposedly continuing to work together on various technologies.
Sonos: 'Google's Lawsuits are an Intimidation Tactic'
Last month, Google filed two new lawsuits in Northern California, charging Sonos with infringing on several patents including voice control and various other control and operational protocols that are more in Google's wheelhouse. The actions brought by Sonos originally were mostly related to wireless music features and technologies – their strong suit. It looked to me like a pretty savvy move that Google's new actions open up a new "front" in the battle and potentially put Sonos on the defensive.
Eddie Lazarus, Sonos' Chief Legal Officer – and for the moment, its Interim Chief Financial Officer as well – described the new actions by Google this way, "Google's new lawsuits are an intimidation tactic designed to retaliate against Sonos…"
Same Tactic as Sonos Used…But On a Much Different Battlefield
Undoubtedly, this action filed by Google with the USITC is part of a new aggressive attack on Sonos. The threat is real – Google recently succeeded in getting one of Sonos' patents invalidated in a bit of a win. This action with the USITC appears to have been filed at about the same time as the Northern California lawsuits.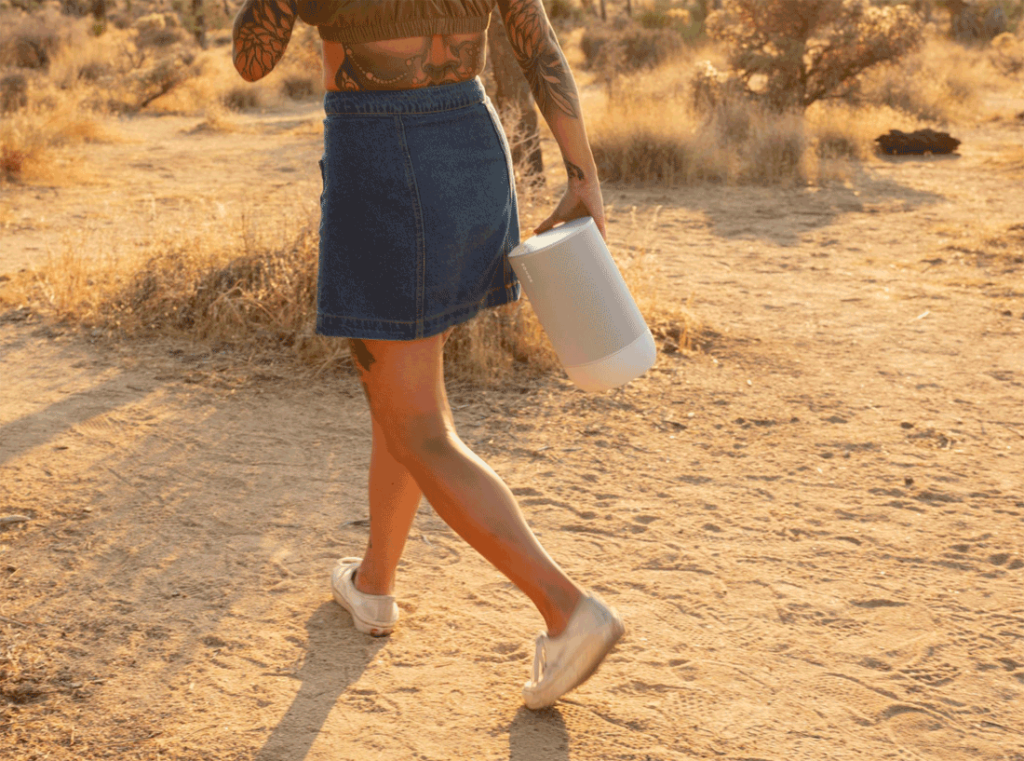 The fact is that with this move Google mimics the tactic that Sonos took in their original action, filing both the lawsuit and USITC complaint at the same time. Only in this case, it is on an entirely new battlefield in which Google feels they have the advantage.
So…Is Sonos a Patent Infringer?
Where do we go from here? All I can say is I don't see anyone sitting at the negotiating table…at least not yet. So we await the results of the USITC's investigation to see where that leads us.
Learn more about Sonos by visiting sonos.com.
See more on Google and its products at store.google.com.