iRule's CEO Ben-Gal Talks to Strata-gee About Acquisition
Kramer Electronics, a maker of hardware-centric control solutions for the commercial audio/visual market, has acquired Detroit, MI-based iRule, a fast rising provider of software-based home control and automation solutions – including their OnControls residential line – in a private transaction that closed last Friday, December 23rd. The terms of the deal, including valuation, were not disclosed, but iRule co-founder and CEO Itai Ben-Gal told us this deal was the logical conclusion to a now multi-year relationship between the companies.
See more on this iRule acquisition by Kramer…
Kramer Electronics, which is based in Jerusalem, Israel, has been a leading provider of predominantly hardware-based electronics solutions in the commercial av space since 1981. Not well-known on the residential side, Kramer boasts 26 offices spread across six continents. The company's products are distributed in more than 100 countries globally.
Launched in 2009, iRule took a decidedly different path to system control – one that is centered on a software-based, cloud-enabled control platform. The iRule solution is targeted at the commercial av business, and their OnControls line is for the residential market . By shifting control to the cloud, iRule offers a robust control and automation solution that is easier to set-up and configure, offers incredible flexibility, and is also easier for users to operate.
Strategic Partnership Leads to Acquisition
"We are pleased to solidify our partnership with iRule and to further strengthen Kramer's presence in room automation, control and management solutions. Kramer Control is a major breakthrough, introducing the most cutting-edge modern technologies into a world that has not changed for years," said Aviv Ron, VP Business Development and Strategy at Kramer in a prepared statement. "The difference is in the architecture and extensive cloud leveraging, which translates to value for both the user and installer – from the ease of use in the build and admin functions and end-user experience in a room to data capture and analytics reporting."
In 2014, Kramer and iRule began a strategic partnership on an OEM-basis to create a hybrid hardware/software control solution, blending the best of both worlds. The working partnership gelled so well that Kramer decided to acquire iRule in order to further develop these types of solutions going forward.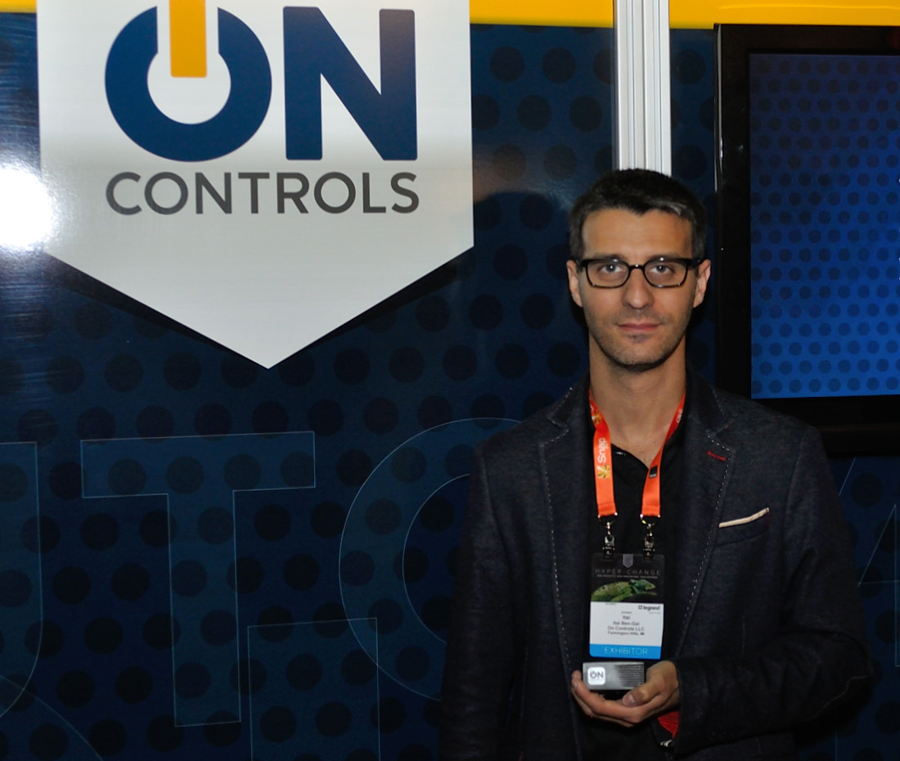 'So Much Opportunity Ahead'
"Looking forward, there's so much opportunity ahead…things that we can do," iRule co-founder and CEO Itai Ben-Gal said in reaction to the deal with Kramer. "Looking back [on iRule's history to this point], it's great and we're very excited and happy. But looking forward…it's just tremendous. So it's a great time."
Ben-Gal told us that the more the companies worked together, optimizing the software with the hardware, the better the reaction from the market. At this year's InfoComm, the two partners showed a new generation of products from their combined efforts that garnered five best-in-show awards, making it clear to both parties that this was a partnership meant to be.
A Hybrid Approach to Optimizing Control Solutions
"There was a lot of synergy between the companies – because we're a small, software young company, they're a very dominant, great-distribution hardware company, so it made a lot of sense to combine forces," Ben-Gal explained. "This was one of those things where 1+1=3, because we really have very little that overlaps between the companies. We've got a residential background and we do commercial…they've got a commercial background…so there was really no overlap that usually puts a lot of drag on these things. It just allowed us to bring this deal together."
One could argue that these two companies already had a good working relationship that benefitted both,…so why the financial combination?  We asked Ben-Gal – why become an employee, when you can be an owner?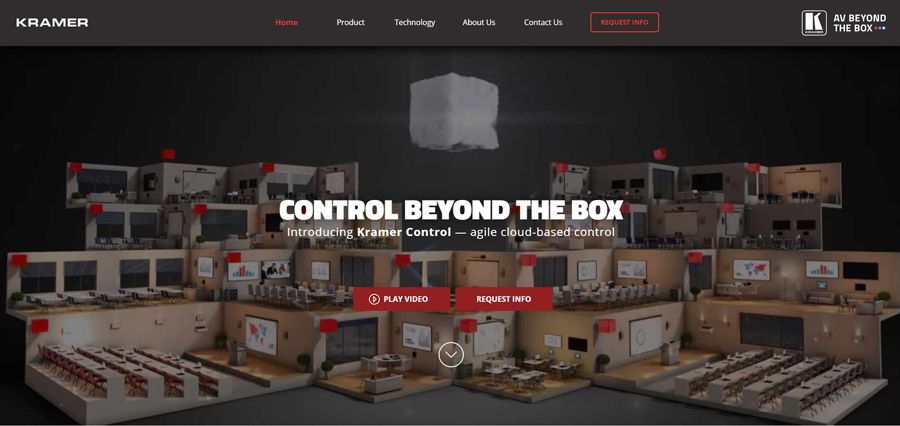 Better Resources Allows for Greater Focus
"You know one of the challenges when you have outside investors – and we've had great investors throughout our business, from VCs (venture capitalists) to angels (angel investors) – one of the challenges as you go deeper and deeper into a industry and into a vertical, is you're surrounded by very smart people have great advice, but don't necessarily know the channel," Ben-Gal explained. "This was a way for us to really get excellent alignment and get everything to where we're speaking with one voice."
Ben-Gal went on to tell us that another challenge for a small company with outside investors is that sometimes decision-making can get complicated, and time-consuming. "At a certain point, you get pulled in too many directions," he said. "[For this deal with Kramer] the timing was right – the opportunity was right."
So now instead of getting pulled in too many directions, this deal will allow iRule to better focus on the important job of further platform development. "In a way it's business as usual, with just less distraction and more ability to execute," Ben-Gal said.
A Chance to Escape?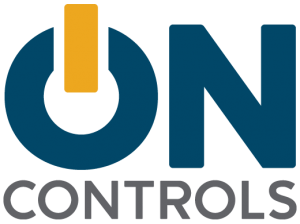 But aren't Ben-Gal and co-founder Victor Nemirovsky, newly flush with cash, tempted to seek an escape from the dreaded Michigan winter and buy a one-way ticket to paradise? Or, we asked, have they retained a share of the company that they will continue to help build?
"We cashed out, Kramer's the sole owner, but we're very much committed – we're very much in it for the long-term," Ben-Gal insisted. "We're not going anywhere. Basically the founders are staying exactly where we are…I'm the CEO and Victor is the CTO. They're a company that's six thousand miles away, and one of the things they liked is that we can operate as an independent company."
iRule/OnControls to Operate Independently
The company's have no plans to merge operations, Ben-Gal told us. "We're not changing buildings, we're not moving, we're not doing any of those things that are just unnecessary," Ben-Gal declared. And that includes up and down the roster of iRule employees. Since their plan is to continue to operate independently, they expect to retain their entire existing team moving forward.
This "everything stays the same" narrative extends to the iRule/OnControls product line as well. Even though the company is now owned by Kramer, Ben-Gal says they will continue to offer their products to their existing dealer network with software fully supportive of other brands of hardware.
"We'll offer, to our residential and to our existing customers, iRule and OnControls are still ongoing," Ben-Gal clarified. "Basically, the Kramer product will serve the commercial market…and the iRule and OnControls will serve the residential market. And as we continue to develop, we will continue to bring those solutions to the iRule and OnControls customers as well."
Learn more…: