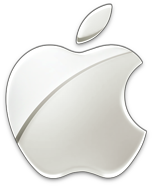 From the looks of it, Apple's iPhone 5 launch may have been a bit of a dud. Several news services such as Bloomberg News and the Nikkei in Japan are reporting that the company has cut orders to its suppliers for parts by as much as 50%. This moves follows a report that the company quietly cut production schedules on the iPhone 5 last month by 30% and suggests that the latest incarnation of iPhone is selling poorly – or at least below expectations based on initial order levels.
See more about this dramatic turn of events for a critical product for Apple…
The source for the original story seems to be coming out of Japan where manufacturers of critical parts for the iPhone 5 – such as screen manufacturer Sharp – told the Nikkei that Apple has instituted major cuts on orders for parts. In fact, the Nikkei reported that these manufacturers, many of whom rely heavily on orders from Apple, "face gloomy prospects, as the iPhone 5 has not been as big a hit as expected."
Rumors of the disappointing response to this product from Apple have been swirling around Wall Street for a couple of weeks now, greatly depressing Apple's stock price which just a few short months ago had been as high as $705.07 a share. Shares in Apple closed today at $500 a share.
Massive orders only 6 months ago…
According to the report in the Nikkei, parts suppliers said only six months ago, they had been "scrambling to fill massive orders for iPhone 5 parts." However, as the end of 2012 approached, rumors began circulating of disappointing sales. Then, at the beginning of this month, Apple began slashing parts orders.
According to the Nikkei, Apple had indicated plans to order parts for 65 million iPhones this quarter. Bloomberg attempted to confirm this forecast with Apple directly – but they refused to comment.
Are suppliers 'over-reacting'?…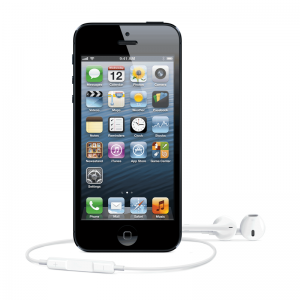 Some analysts suggest that the Japanese suppliers are over-reacting and that the situation is not as bad as the reports out of Japan suggest. Steven Milunovich, an analyst with USB AG, said in a note to investors projected that Apple will sell more than 25 million iPhones in the two quarters ending December 2012 and March 2013. Milunovich said these projections will be exceeded despite the reports out of Japan.
Jones Ku, an analyst with Barclays Plc, checked with some other suppliers, including speaker manufacturer AAC out of Shenzhen, China, and they have given no indications of major order cuts from Apple.
"The actual order cut for iPhone 5s in the first quarter is exaggerated," Ku told Bloomberg. "The large cut for displays is mainly due to the over-purchase of displays in the fourth quarter."
Business as usual?…
Still other analysts suggest that the situation with Apple is nothing more than the normal ebb-and-flow of business.
"Product cycles inevitably go through ups and downs," Murata Mfg. Co. President Tsuneo Murata told the Nikkei. "Apple will continue growing for years to come."
A big threat to Sharp…
But for Sharp, a company struggling with high overhead, negative currency exchange rates, and slackening demand for its cornerstone LCD flat-panel TVs, there is little room for any hiccups in their critically important relationship with Apple. With the order cutbacks, Sharp has been forced to scale back utilization at their factory making iPhone panels to just 40% of capacity – down from 100% capacity in the previous quarter.
There is no understating the threat such cutbacks pose for Sharp. Just last year, the company said that there was "material doubt" about its ability to survive in the wake of its crashing TV business. Apple is its largest customer with 3.4% of Sharp's total sales coming from the American smartphone maker.
Looking to Korea and China for smartphone supremacy…
Whatever the reality of Apple's situation, Japan's parts makers are getting concerned that its dominance of the smartphone market is beginning to wane. Even the Nikkei called Apple's "supremacy in the smartphone market" as "uncertain." This being the case, many parts makers are searching globally for new customers…including in Korea.
"They should reduce their reliance on Apple while ramping up supplies to Samsung and Chinese manufacturers," the Nikkei says some analysts told them.