This Friday, Sonos CEO Patrick Spence will testify before a Congressional committee (the House antitrust subcommittee) that is investigating the issue of competition in digital markets. Or, I should say, they are investigating whether the tech giants – Google, Amazon, Apple, Facebook, etc. – are engaging in anti-competitive activities in violation of the law. The Sonos CEO is likely to complain that Google is in fact anti-competitive. Spence's appearance takes place literally just days after it has filed a major patent infringement lawsuit against Google – alleging that the tech giant stole its proprietary technology…making them a victim.
But some see this claim of Google victimizing Sonos as a bit of rich irony…
As most readers of Strata-gee are likely aware, Sonos burst onto the scene back in 2005 with their first wireless, multi-room speaker system. Most in the industry did not take it seriously…then. The company took a wholly different approach to multi-room music in an industry tethered to complex, wall-buried, hard-wired systems with a centralized controller. The Sonos system was wireless, app controlled, and seemed just a little smarter than existing systems.
As many pooh-poohed Sonos as little more than a toy that looks different and – for goodness sake – it doesn't even sound as good as the products we're selling now do. It took only a few short years to realize they had been fooling themselves. Sonos, with its easier-to-buy, -install, and -use design became very popular with the largely smartphone/app-consuming public. Little did we know early on, that these initial clouds-on-the-horizon – were to become a full on tsunami – and many of the traditional makers found their businesses severely damaged…if they were still in business at all.
Sonos Disrupted the Traditional Audio Speaker Business
Sonos, those wiley buggers, had disrupted the traditional audio speaker business. Consumers loved the design and the company today is a $1¼ billion business.
Like the cat who ate the canary, the smug and smiling Sonos – no doubt motivated by their private equity overlords – filed for an initial public offering (IPO) enabling them to tap into their now prodigious brand equity with professional and retail stock investors. Yet, it now seems that the timing of their IPO filing has…perhaps purposefully, perhaps coincidentally…coincided with a turn in their fortunes. The good ship S.S. Sonos was moving into new and increasingly stormy waters.
Was Sonos themselves guilty of failing to recognize the tsunami approaching on their horizon?
Stealing Integrators' Customers
When Sonos first appeared, many in the industry trashed them. Integrators particularly disliked the company, with many telling me the company "steals" their customers by plastering toll-free 800- numbers all over their packaging and materials, so that if you install their products, at some point the client is likely to call Sonos direct, and you'll never hear from them again.
Not only that, but even if you liked the company's products and were willing to install them, the margins were comparatively terrible. The whole company was based on high-volume/low margin philosophy – which is inherently out of step with the low-volume/high margin custom integration industry. Nonetheless, more and more clients began requesting Sonos – forcing integrators to come up with solutions, such as adding outboard amplifiers and upgraded speakers to the Sonos controller…or potentially switching the customer to HEOS when it arrived on the scene…to earn a reasonable margin.
Sonos Tapped into Consumers' Desire for Good & Easy
Despite pushback from multiple levels of the industry, Sonos had tapped into a swing in consumer preference, AND, let's face it, offered a really good, consumer-friendly solution. The company's impact on the traditional audio speaker business was huge.
I first became aware of the turn in Sonos' fortunes when, during their patent infringement lawsuit with Denon (over their HEOS wireless music system line), the company revealed that sales of their core wireless music systems – the product that put them on the map – were beginning to decline. This was further reported by the company in their public filings. In their last annual report (Nov. 2019), Sonos reported that sales of their wireless music line dropped nearly $28 million or more than 5% versus the previous year. And while their other categories are showing growth, they are smaller than the wireless category.
The Disruptor's Market is Being Disrupted
What's happening to Sonos? Well, it would appear that the disruptor is being disrupted. And the source of this disruption is coming from a far bigger…and far more powerful…competitor. Who is that competitor you ask? In a word…Amazon (and a little later, Google).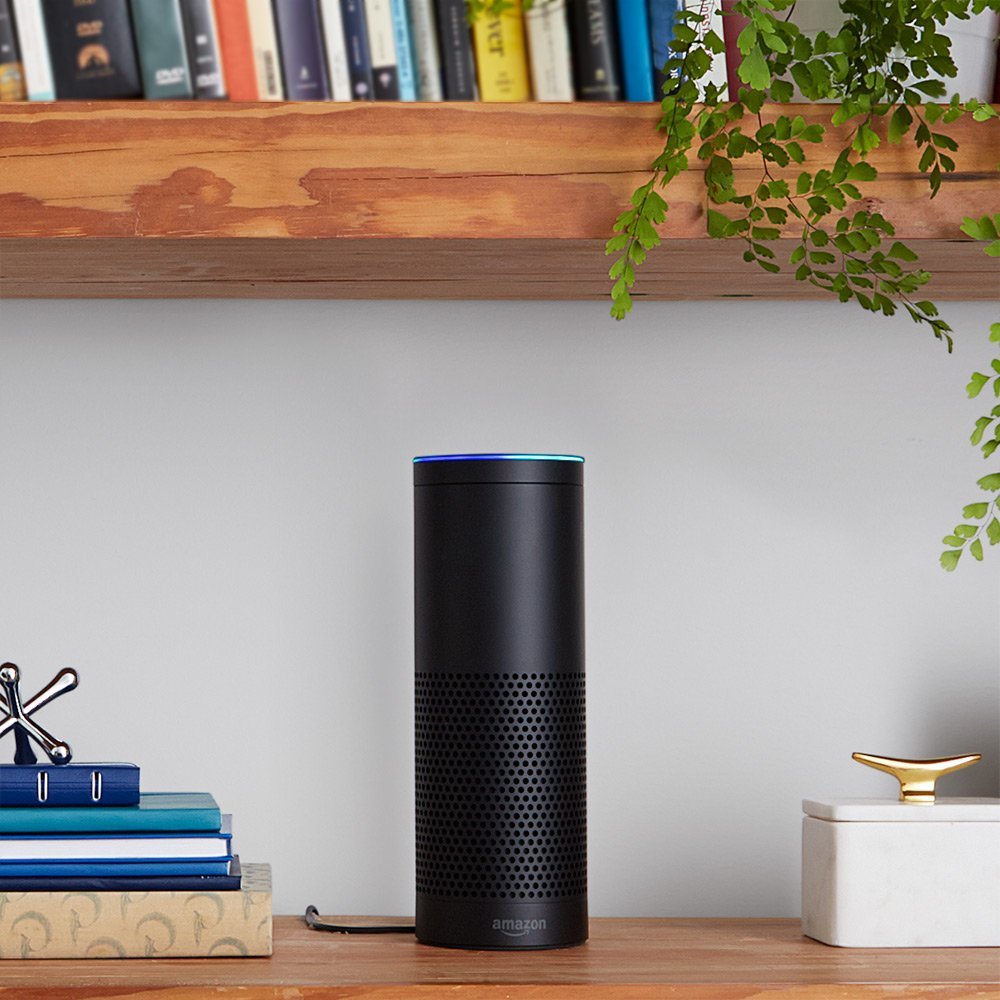 Amazon came along and launched the Echo – a smart speaker with artificial intelligence built in. It was easier than Sonos to hook up – delighting consumers – and even easier to use…thanks in no small part to its built-in voice control. Much like the traditional audio speaker business was slow to recognize the danger posed by Sonos in the early days…Sonos appears to have been equally slow to recognize the danger that Amazon's Echo represented.
Bloomberg News Tech Reporter a 'Former User' of Sonos
All of this leads me to a report I read this week from Brad Stone, Bloomberg Business News' top tech reporter. Stone offered his clear-eyed assessment of Sonos, not as a competitor or an industry naysayer…but as a "fan" and a "former user." And that second description, former user, was a key foreshadowing to what he would say in the "Fully Charged" newsletter from Bloomberg Technology.
His editorial was largely about what he called "cedelings." Cedelings, he said, are innovative companies who are 'ceding' their market share to the big tech companies. Sonos, he says, is a cedeling, others include: Fitbit, GoPro, Roku, Spotify Technology, a bunch of enterprise software companies, "and probably a lot of others I haven't thought of."
'Varying Degrees of Valiant Resistance'
These cedelings Stone says, "are putting up varying degrees of valiant resistance to the inexorable migration of their basic ideas and markets into the bundle of linked services offered by Alphabet Inc.'s Google, Amazon.com Inc., Apple Inc., Facebook Inc., Microsoft Corp. and other large technology platforms."
Bloomberg's tech expert goes on to explain how he bought his first Sonos-based system six years ago, fully enjoying its "rich, multi-room sound, all controlled via a smartphone app." But then, shortly thereafter, "there was an earthquake" in the home speaker world – Amazon introduced their Echo…an "inexpensive and easily networked speaker."
Suddenly, Sonos' Solution Seemed 'Clunky'
Suddenly, his Sonos system "with a clunky app that seemed to require frequent updates" and that forced him into buying "separate devices like the Sonos Bridge" seemed…well, unnecessary. He replaced his Sonos system with Echos (Or is is Echoes? Grammar experts? Anyone…anyone…Bueller??)
Stone states the obvious, the Echo system does not sound as good as Sonos…or, for that matter, other systems offered by Bose (who recently announced a major cutback that I cover separately) and others. Yet, despite that fact, many scores of other consumers made the same decision that Stone did.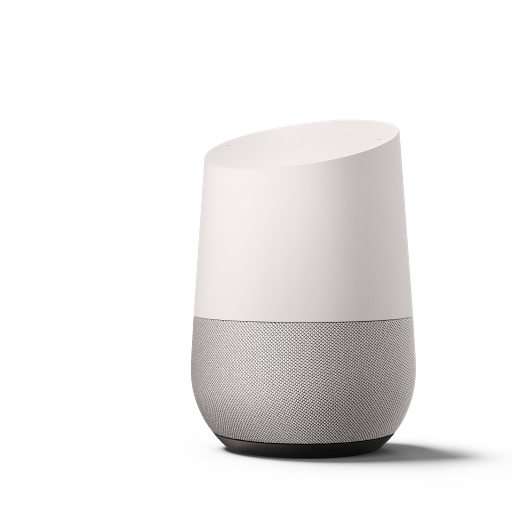 The Top Seller of Home Speakers is Now…Amazon
"Amazon has become the top seller of home speakers in the world," Stone notes.
Yes, Sonos did ultimately incorporate Alexa and Google Assistant into their speakers…but this was years later. And even then, Stone suggests this served to only confuse Sonos customers who viewed Alexa and OK Google as intermediaries in their Sonos world. Sonos has since purchased their own voice control system, but says they have no plans to offer a competing general purpose voice control system.
So what does the Bloomberg reporter conclude from this sequence of events? Setting aside the issue of the patent infringement lawsuit Sonos has against Google – he doesn't believe that Google (or Amazon for that matter) engaged in anti-competitive practices – much as Sonos is likely to claim in their Congressional testimony this week. He believes that the tech giants flat-out, out-innovated Sonos and their other cedeling colleagues.
The REAL Unfair Advantage of Tech Giants
Or in Stone's words: "The real unfair advantages enjoyed by the tech giants are their deep resources, technical depth and capacity to out-invent smaller companies."
And that is something that is almost impossible for regulators to regulate.
See more about Sonos by visiting: www.sonos.com.