The Masimo Corporation $3 billion trade secret misappropriation, patent infringement, and patent ownership trial against Apple, Inc. is continuing and witnesses are offering the jury sharply divergent views of the many elements of this case. While those opposing viewpoints are fairly clear, what is not clear is how the jury is interpreting all of this information, and which side they feel is presenting a true picture of the situation.
See more on what we know in Masimo vs. Apple
In the U.S. District Court, Central District of California, Masimo Corp [Nasdaq: MASI] and Apple, Inc. [Nasdaq: AAPL] continue to offer the jury very different perspectives on the facts of this case. And the case continues to be difficult to cover as, depending on the witness testifying, both sides are quick to ask the Honorable Judge James V. Selna to seal the trial so that trade secrets can be discussed behind closed doors.
Still, what has come out so far is quite interesting. Much of the background we've heard before from the Masimo side is turning out to have a truthful ring to it. It is true that in 2013 the company had several discussions with Apple about its superior pulse oximetry technology.
Health & Wellness Features are Essential
Apple was developing its Watch model at the time and from the start knew that health and wellness capabilities would be crucial to the success of the product. But while Apple knows much about consumer technology, they knew nothing about medical technology, according to testimony from Joe Kiani, CEO of Masimo in a report from legal journalist Meghann Cuniff.
In evidence obtained by Masimo during discovery, an internal email from one Apple executive expressed exasperation with the sensor that Apple engineering had developed on its own. Apple executive Bob Mansfield said in that 2013 email about their Apple Watch efforts, "On current path, the sensor will fail."
Apple's In-House Attempt at Sensor is Unsuccessful
These were tense times at Apple, and this reality of their inferior blood oximetry sensor drove them into the arms of Masimo. Based on more emails, depositions, and other evidence obtained, Masimo lawyers argued that a narrative was evolving at the Tech giant. It only took one meeting with Masimo, to convince Apple's struggling team that here was the answer to their problems.
After the first meeting with CEO Kiani and Masimo, some of the Apple executives mused in internal emails that Apple should just acquire Masimo. However, upper Apple executives shot that down. Masimo is a company designed to create products for the medical industry (such as hospitals), and Apple is a consumer products company…such a company would not be a good fit.
After Hiring Two Masimo Employees Away from the Company, A Working Sensor
But still…they needed a working sensor… Soon, two Masimo employees would leave the company to go work for Apple, even as the conversations with Masimo management continued. These two ex-Masimo employees joined Apple within six months of each other. And…within just a few months, Apple had its working sensor.
Interestingly, within the first two weeks of joining Apple, Marcelo Lemago, one of those two former Masimo executives, filed twelve patent applications. As any engineer can tell you, that is an unbelievably quick innovative outburst for just two weeks of work. If it was in fact innovation…
Apple Executives Deny Masimo Execs Were Hired to Steal Technology
On the stand this week, however, Apple executives denied that they hired these two crucial Masimo employees – Cercacor (a Masimo-related company) Chief Technical Officer Marcelo Lemago and Masimo Chief Medical Officer Michael O'Reilly – to steal the company's sensor technology.
We considered the need to relate these things to each other [friendly conversations with Masimo management & the potential of hiring two key employees]. We decided, ultimately, 'No, people are free to interview and change jobs as they wish. He's a qualified candidate, so we should pursue the interview independent of Project Everest [the sensor project being discussed with Masimo].

Steve Hotelling, Apple Vice President for Hardware Technologies, via Meghann Cuniff
Apple: Just Hiring Qualified Candidates…Masimo: Just Stealing Our Technology
Apple's lawyers suggest that this case is just a simple matter of a company hiring two qualified candidates with the right skill set for the watch project. They say these candidates "adhered to strict policies regarding intellectual property rights." Hmmmm…..
Of course, Masimo's lawyers are presenting a very different narrative on this sequence of events. They hope to convince the jury that Apple literally hired these two key employees strictly for the purpose of obtaining Masimo's superior pulse oximetry sensor technology.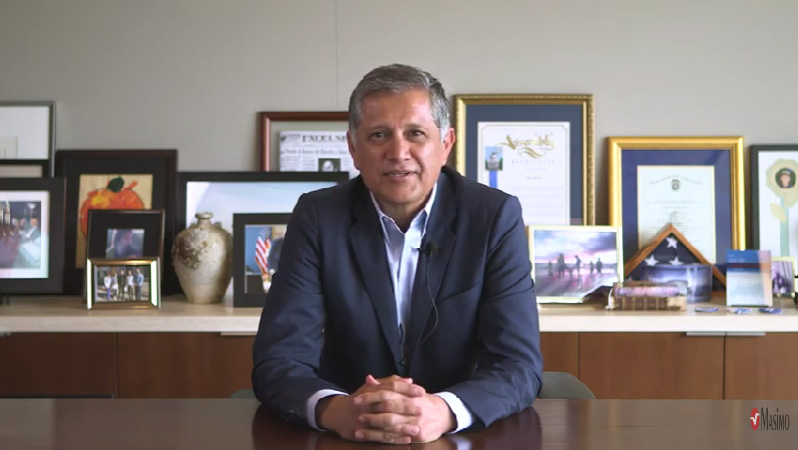 Former Masimo Execs Deny They Used Their Former Empoyer's Tech; But Consider 'True Wearables'
On cue, both Lamego and O'Reilly took the stand and testified that they did not use Masimo's intellectual property in their work for Apple. However, last November, Strata-gee reported that a U.S. District Court found that Marcelo Lamego had in fact stolen ("misappropriated" in court papers) Masimo technologies and used them in products under the True Wearables brand after he left the company. [See: Sound United Parent Masimo Wins Big as Judge Finds Former Employee Stole Its Trade Secrets]
And that court was the U.S. District Court, Central District of California…yes, the same court as this case. And that judge was the Honorable James V. Selna…yes, the same judge as this case.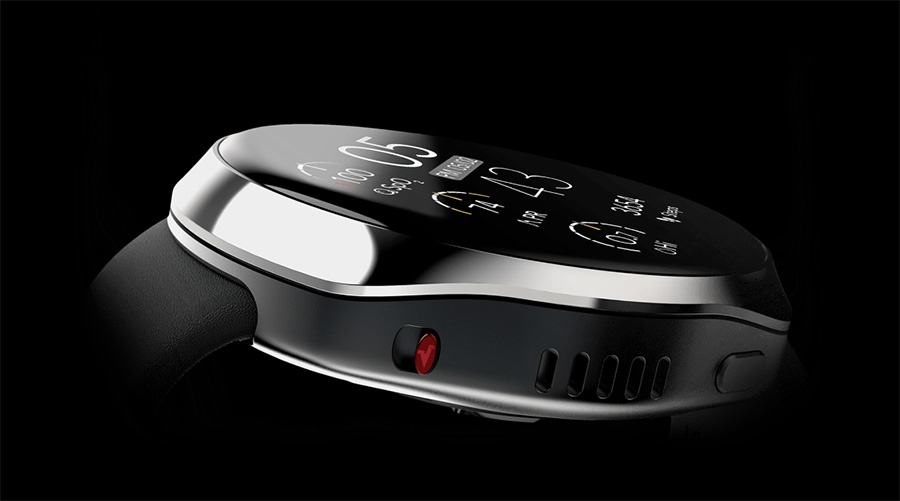 We'll Hear from the Jury Soon
We now know more than we did at the beginning of the trial, but what we don't know is how the jury is interpreting these two competing views of the facts. It looks as though this case will be going to the jury soon, perhaps as early as next week. Once the jury completes its deliberations, we'll finally see how they saw this case.
Learn more about Masimo by visiting masimo.com.
See all that Apple has to offer at: apple.com.