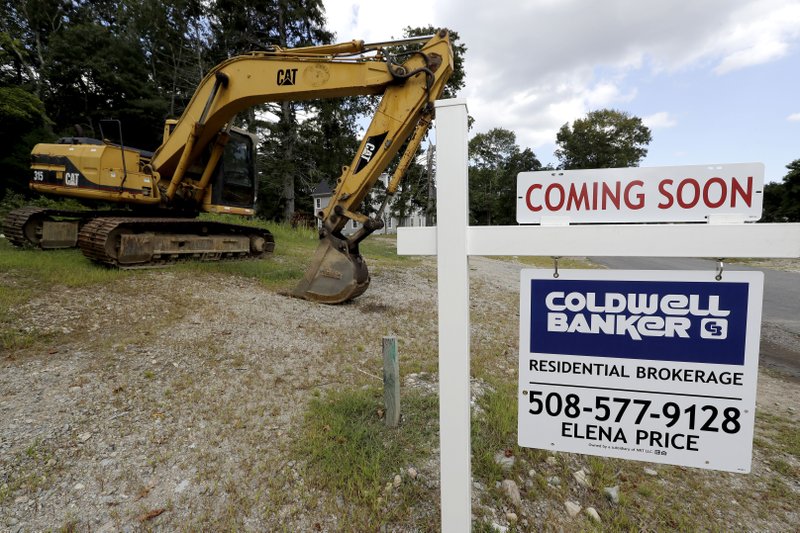 In yet another sign that the increasing momentum down the path to economic recovery will still be a very bumpy journey, residential housing construction starts (housing starts) in April showed declines in both the overall reading for all types of homes as well as for single-family homes. While both showed double digit declines in the initial report for April, they are both still well over the readings experienced in April 2020, at the height of the rollout of the COVID-19 pandemic.
See the latest data on housing starts in April
In new data from the U.S. Census Bureau and the U.S. Department of Housing and Urban Development, overall housing starts for the month of April 2021 came in at a seasonally adjusted annual rate of 1,569,000 units for a decline of -9.5% as compared to the revised rate of 1,733,000 for the month of March. However, this rate was still 67.3% above the rate of 938,000 in April 2020, the time period where the COVID-19 pandemic was gaining strong momentum across America and forcing most communities to go into a forced lockdown of its citizens.
Single-family starts, a metric I believe to be a better leading economic indicator for the tech integration industry, came in at a seasonally adjusted annual rate of 1,087,000 units, or -13.4% lower than the revised March rate of 1,255,000. But like the overall number, this rate was still 58.7% above the April 2020 rate of 685,000 units.
An Obviously Beneficial Comparison with a Pandemic-Impacted Year
Of course, given the situation in the spring and summer of 2020, where almost the entire country was under stay and home orders, it was obviously going to yield some amazing comparisons as the housing industry began to climb out of that recession. However, some folks I've spoken with seemed to think home construction and sales would follow a straight line path of growth. Unfortunately, real life results tend to be more messy, as we see here with the pause in these numbers as compared to the previous month.
Regional results showed some interesting deviances from the overall average numbers of starts for both overall and single-family numbers. In the case of the overall starts, the West region really shined with a 9.0% increase, followed by the Northeast with a 6.2% increase. The South region showed a -11.5% decline in starts, while the Midwest region took it on the chin with a -34.8% decline in overall starts.
A Leading Indicator of a Leading Indicator Suggests a Quick Bounce Back in Starts
In the case of single-family starts, the West region was tops again, but with a 0.0% change in starts, followed by the South region with a -12.5% decline in starts. The Northeast region followed with a -13.0% decline and the Midwest with a harsh -32.3% decline in construction starts.
However, the reading for building permits issued – a leading indicator to the leading indicator – offers the promise of starts quickly getting back on track. According to the data, permits issued for overall starts increased 0.3% in April to 1,760,000 units. While that's a modest turnaround compared to the March reading, permits issued for single-family dwellings increased a more formidable 3.8% to 1,149,000 units. You have to have permits to start building…and now more permits are issued.
What Do Homebuilders Say About the Economy Now?
So what does the National Association of Home Builders think of the situation? While hailing the largely government stimulus driven economic growth rate in 2021 – "its largest rate since 1984" – the organization has issued two serious, potentially systemic concerns. First, they said inflationary pressures could come to have a negative impact on economic growth. The NAHB told builders that they are at the forefront of this inflationary pressure, with commodities such as lumber futures at "above $1,600 per thousand board feet, significantly driving up prices for single-family homes and apartments."
And that leads us into their second concern – housing affordability is declining. The combination of home prices increasing, while mortgage interest rates also likely to increase, means that homes will increasing be priced out of reach for large segments of consumers. So that two-headed monster – increasing inflation and declining affordability – are problems the organization is seeking government action to address.
The NAHB also reports that home builders are struggling to fill out their workforce. The organization says that in March, data showed a "record-high number of unfilled positions."
Learn more about the National Association of Home Builders by visiting: nahb.com.