UPDATED

7/17/12: New family wishes (see below)

You can't know where you're going if you don't know where you've been – and, to this day, our industry stands on the shoulders of giants such as Avery Fisher, Saul Marantz, and Sidney Harman. But even these industry greats couldn't do it alone. If it weren't for their retail partners…pioneers in their own right…no one would have purchased their marvelous inventions. And that's why our roster of most prominent industry heroes must include people like Michael Kakadelis…better known as Mike Kay…owner of Manhattan's Lyric Hi Fi & Video, who passed away last Saturday.
Mike Kay immigrated to the United States, by way of Canada, from Greece back in the late 1950s. Kay had an electronic engineering degree from university and – like many of us – his love of electronics led him into the very earliest stages of our industry. It would be a life long love affair with a career spanning many decades in an industry where Kay would go on to have a major impact.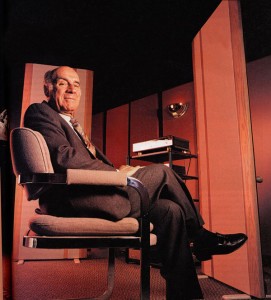 After a stint at a Canadian electronics retailer, where Kay worked hard enough to earn a stake in the company, in 1959 Kay moved to the United States where he had come to believe that the economic opportunities were brighter. He purchased a small hi fi shop in Manhattan known as Lyric…eventually turning it into one of the industry's most prominent and respected high-end, high performance specialty retailers.
Lyric Hi Fi's reputation grew – soon people were coming from around the world to experience the best that the industry had to offer. Lyric drove this reputation, investing in the best sounding demonstration rooms – at great expense – to stage the equipment in such a wonderful environment that it would sonically shine.
Owners and engineers from many of the industry's finest brands would travel to meet with Kay and he was known to have been involved in the engineering of many fine products. Manufacturers came to recognize that Kay was their connection to the customer and he could feed back critical information about their products performance in the real world.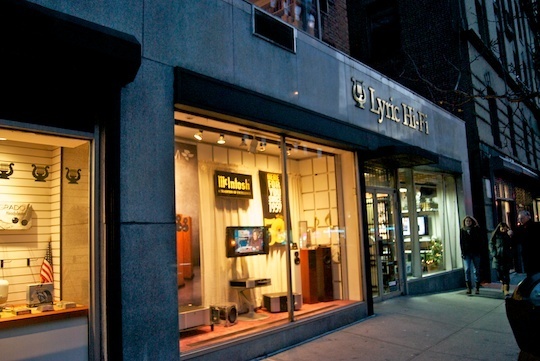 Lyric has two locations, one on Lexington Avenue in Manhattan, and another in White Plains, New York. Kay went to work every day – well into his eighties – at the Manhattan location. Kay, 89-years old, passed away Saturday, July 14th, preceded in death by his beloved Catherine, who passed away at age 85 in February. Mike and Catherine Kay are survived by their son Stratus and his wife Regina.
A few years back Kay sold Lyric Hi Fi & Video to two of his loyal, long-term employees Leonard Bellezza and Don Mondoro who operate it to this day. There is an excellent history about Kay and Lyric at the company's website.
Those who would like to send sympathies may mail or email them care of Lyric Hi Fi and the owners will make sure that they are properly delivered.
UPDATE

7/17/12:

For those who would like to express their condolences on the passing of Mike Kay, Stratus and Regina Kay ask that in lieu of flowers donations be made to the Fisher Center for Alzheimer's Research Foundation. Simply click a "Donate"  link on this charity's website: http://www.alzinfo.org/

Lyric Hi Fi & Video's website is: www.lyricusa.com