Gramophone, Ltd., a highly respected specialty A/V retailer based in Timonium, MD, announced last week that it is expanding into the Washington D.C. metro market with a new location in Gaithersburg, MD. The company says it is in the process of building a new Experience Center there that will showcase the retailer's assortment of premium A/V solutions.
See more on Gramophone's expansion…
The Washington D.C. metro market was once virtually owned by Myer-Emco, a large multi-store retailer who eventually was forced to shut down operations several years ago. Myer-Emco reemerged as a predominantly online company – but after their stores shut down, many viewed the D.C. market as underserved.
Now Gramophone will open a new location in the market, offering its mix of predominantly premium home theater and home automation solutions. The new experience center, now under construction, will showcase the company's offerings "in realistic residential settings, from an industrial-chic living room, to a dedicated home theater with elevated seating and 140″ screen, and an outdoor entry complete with a water feature," the company said in a statement.
"We're really excited to bring this experience and our quality and people to D.C.," said Andrew Davis, Gramophone, Ltd. COO and Director said in the statement. "No one else in the area is offering what we're prepared to. It's really going to be a great space."
Gramophone's new experience center is set to open at the end of May at 8513 Grovemont Circle in Gaithersburg. Gramophone is planning a Grand Opening event on June 16th at the location. Gaithersburg will be Gramophone's third location, with stores in Timonium, MD and Columbia, MD.
With a history spanning 40-years, Gramophone prides itself on exceptional customer service, white-glove delivery, superior installations, and fast technical service. Gramophone employees participate in ongoing training on all of the latest technologies and solutions.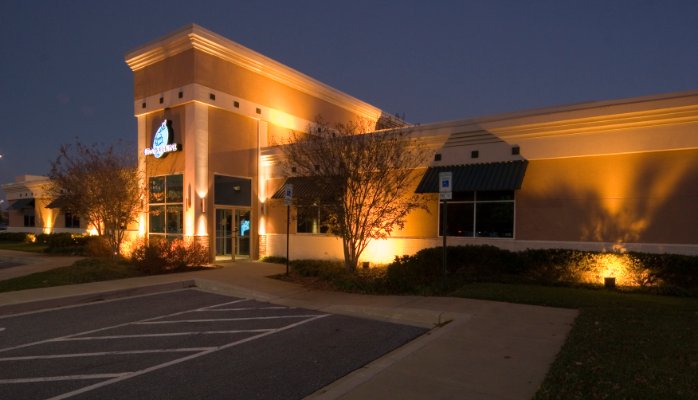 The company offers full design, build, and installation services for its customers in everything from home entertainment, home automation, motorized shades, and lighting solutions.
Find out more about Gramophone at: www.gramophone.com.