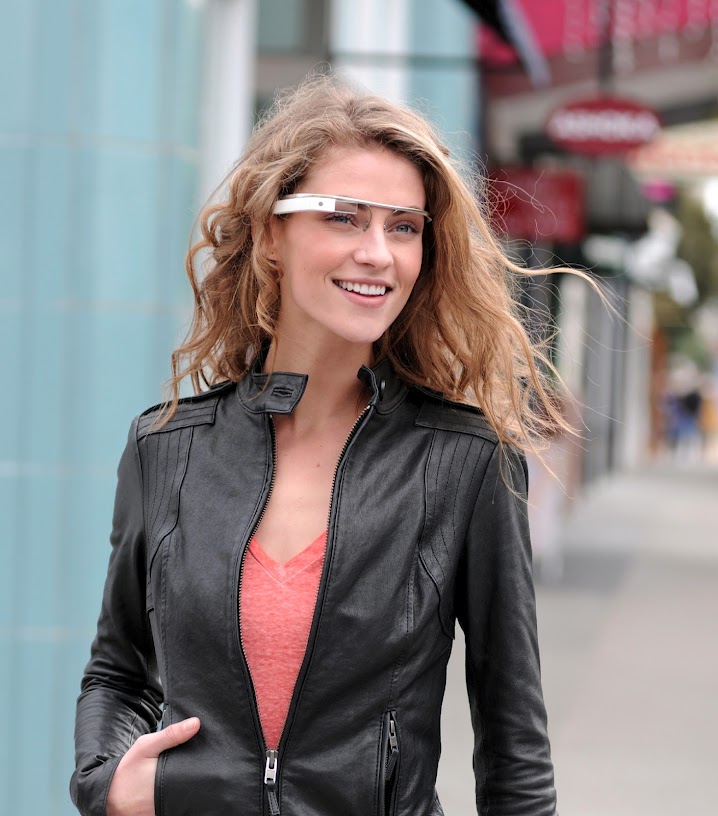 <April 4, 2012> Not content to simply dominate a virtual world, Google has long been rumored to be working on a technology that will allow it to move into the real world. Today, Google revealed the widely-rumored product that it calls "Project Glass." Project Glass is a technology that uses glasses and micro-projectors to allow it to "augment" your real world by super-imposing images and graphics on the glasses such that the image floats in front of you.
The company hastened to add that this unveiling was nothing more than exposing a concept of a product still a long way off. Google has launched a page on Google+ which contains images of different people wearing rather futuristic-looking glasses.
Also on the Google+ page is a tightly edited video which presents a vision of how the augmented reality glasses might work. In the video, people are using the glasses to communicate, find locations, following GPS directions, and other tasks.
"We took a few design photos to show what this technology could look like and created a video to demonstrate what it might enable you to do," Google said. "We're sharing this information now because we want to start a conversation and learn from your valuable input."
One report in the New York Times said that one of the Google team has experimented with contact lenses with embedded electronics. So who needs glasses?