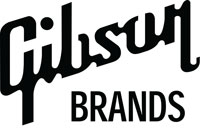 Just a matter of months ago, Gibson Brands management assured the town elders of Memphis, TN that the company remained committed to the vibrant music community in Memphis and that they were looking for new digs somewhere within that community. But that was then and this is now – the company was basically taken over by KKR and now the company has decided to vacate Memphis, moving their group there to Nashville.
See more on the incredible shrinking Gibson…
Just a matter of weeks ago, Gibson Brands exited from the bankruptcy proceedings it had started in May as a leaner, less debt-laden maker of musical instruments…having exited the consumer electronics business that had gotten it into so much trouble. Now essentially owned by KKR and other bond holders, the company has new management team and a new lease on life.
Gibson's new management decided it would be more "efficient" to exit their operations in Memphis and combine them with other divisions in their Nashville facilities. This is a decision that will shutter for good the company's iconic and huge Memphis factory and entertainment showroom that they called their Memphis home for almost twenty years.
Some Employees Will Be Offered Positions in Nashville
This decision will transfer their Memphis operations, including the production of semi-hollow electric guitars and their custom shop, to Nashville. It is a decision that will affect approximately 65 employees…some of which, the company says, will be offered new positions in Nashville.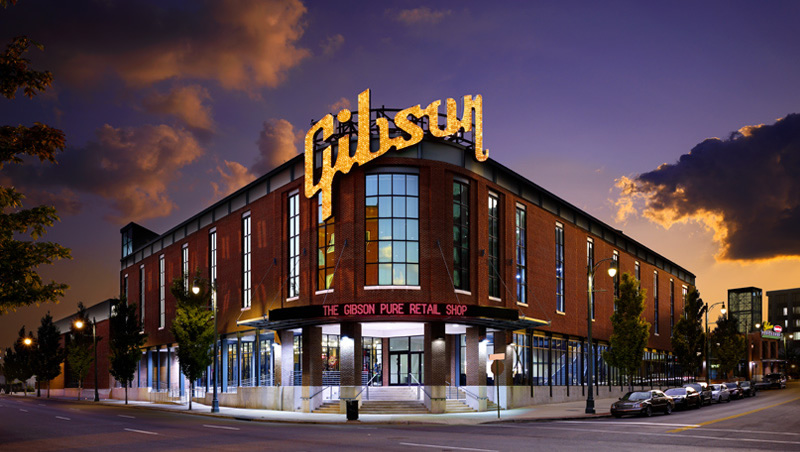 "This integration will provide the company with an opportunity to drive scale, streamline our production, and create much needed synergy," Gibson officials said in a statement. "A number of Memphis-based employees will be offered the opportunity to relocate to Nashville and our goal over the next several months is to support our employees and allow our business to have the appropriate time to manage this transition accordingly."
Gibson Had Promised to Stay in Memphis
It was just in the Fall of last year when Gibson, in the throes of selling off assets in an attempt to raise money for an impending debt payment of $520 million, decided to sell off their Memphis facility. A combination production facility and glitzy showroom, Gibson's facility opened in 2001 and was right in downtown Memphis in the entertainment district…across the street from the FedEx Forum.
When Gibson decided to sell this building, they assured Memphis city managers that the company remained committed to the Memphis community. They assured the community that they only needed to find a smaller facility more appropriately sized for their diminished business – and that facility would be somewhere in Memphis.
The New Gibson
The new owners and managers do not appear to share this sense of community…at least in Memphis.
Gibson brands emerged from bankruptcy on November 1st and have a new CEO and management team.
See more on Gibson at: www.gibson.com.