Hundreds of Employees Facing Pink Slips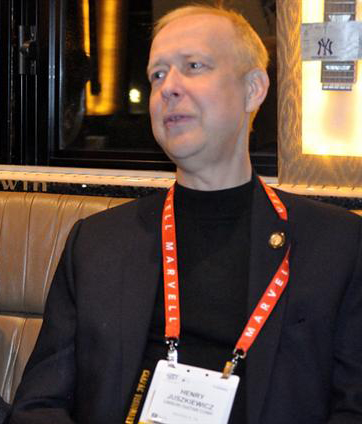 Gibson Brands, a major provider of musical instrument and consumer electronics products, is in the midst of a widely reported liquidity crisis. With more than $500 million dollars in notes coming due late this summer, the company is seeking a knight in shining armor to ride in on a white horse with a big bag of money to refinance the company's crushing debt.
To make the company appear attractive to a lender or investor, at the end of February the company sold off its shuttered Cakewalk division and laid off about 15 employees from its famous Custom Shop. Now we learn the company is planning more substantial layoffs across the board.
See more on this latest development at Gibson…
Even though Gibson has a top investment banker helping it try to arrange a refinancing package, our sources are telling us that the currently configured Gibson is not an attractive opportunity for many in the distressed debt industry. Part of this is due to the company's ongoing dismal operating results, and part of it is due to the desire of any potential partner to replace all of the top management…while CEO Juszkiewicz seeks to retain control.
In order to try and quickly take steps to improve the company's operating results, Gibson has embarked on a series of steps to cut overhead. One of these steps, which Strata-gee has previously reported, involved laying off around 15 employees from its well-regarded Custom Shop.
A 'Broader Operations Realignment' with Hundreds Facing Pink Slips
Now, in a report last week by Digital Music News (DMN), we learn that the company is planning a much larger scale layoff, as much as 12%-15% of the entire staff, in a bid to cut overhead. Citing sources "tied into the broader operations realignment," DMN says these layoffs may have already begun, although we have seen no other reports that separately confirms that.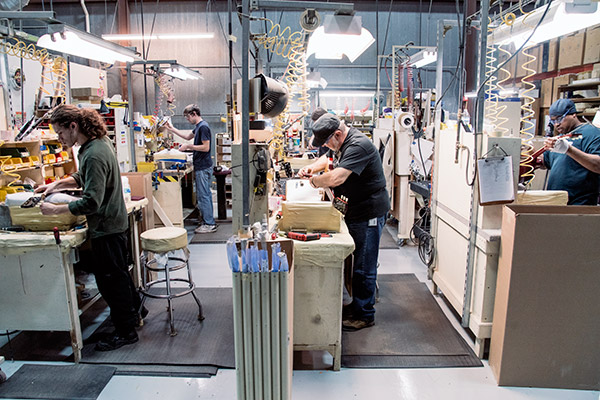 With several thousand employees, this means that hundreds of employees find themselves facing a pink slip. The report notes that their sources indicate a "pretty aggressive schedule" to cut the company's operational overhead.
All Subsidiaries, Including Japanese Acquisitions, are 'Subject to Personnel Reductions'
As Strata-gee readers know well, Gibson has partial or majority control of prominent consumer electronics brands such as Philips' Woox accessories, Teac/TASCAM/Esoteric, Onkyo/Integra/Pioneer and more. Interestingly, the Digital Music News report notes that these divisions could be "subject to personnel reductions," as well.
Epiphone is probably the best-known wholly-owned Gibson subsidiary, though other divisions include KRK Systems, TEAC, Cerwin-Vega, Stanton, Onkyo, Dobro, Kramer, Steinberger, Tobias, Echoplex, Electar, Flatiron, Slingerland, Valley Arts, Maestro, Oberheim, Baldwin, Sunshine Piano, Take Anywhere Technology, J&C Fischer, Chickering, Hamilton, and Wurlitzer.

Sources noted that all of these divisions are potentially subject to personnel reductions, likely during the fiscal second quarter (which starts in April). 'The pressure on [Gibson CEO] Henry Juszkiewicz is extreme right now,' one source relayed. 'He's not getting a loan that size with the operational costs he's looking at.'

This warehouse is one of the properties Gibson has sold in an attempt to raise cash
Don't Want to be Seen as Throwing Good Money After Bad
While it certainly would be welcome to Gibson Brands' current noteholders to see a good reduction in overhead and an attempt to normalize operational results, it may be too little, too late at this point. Most in the distressed debt segment are calling for Juszkiewicz to step aside before they will consider putting their money at risk – clearly not wanting to be in a position of "throwing good money after bad."
In 2012, Gibson made the ill-advised decision to diversify their business by branching into the consumer electronics business. In order to quickly pull this off, the company used debt, a tremendous amount of debt, to finance their purchases. Leveraged buyouts are a well-known tactic in financial circles and rely heavily on future growth of the acquired property to pay off the debt used to acquire it. But when that property does not grow, things can go real bad, real fast.
See the full Digital Music News story here…
Learn more about Gibson here…