Gibson Brands' Chapter 11 bankruptcy proceedings have continued to incessantly march forward, the gritty work of a large scale matter such as this occurring mostly in the background. However, occasionally a major factor emerges to be picked up by the media. One thing the new owners of Gibson made a fundamental part of this initiative, was to change the organization's leadership.
This week, we learned that the company will soon emerge from bankruptcy with a new chief financial officer (CFO) – announcing the appointment of Kimberly Mattoon for the role.
See more on this Gibson news…
Much has transpired in the Gibson bankruptcy and I have chosen to not bog Strata-gee readers with the avalanche of minutiae of the daily filings of thousands upon thousands of pages of legal documents. Most of these filings are trivial – in many cases, lawyers asking to be paid. It is clear that in this bankruptcy, Gibson has had to pay millions of dollars in legal and advisor fees.
But this is not to say that no progress has been made in the company's plan to exit bankruptcy. In fact, Gibson has succeeded in obtaining a global agreement amongst all major stakeholders that seems to have been favorably viewed by the Bankruptcy Court. Ultimately, private equity giant KKR will soon be driving the bus as majority shareholder.
The Status of Gibson's Reorganization Plan
Gibson's Plan of Reorganization and Disclosure Statement was originally filed on June 20, 2018. On July 12, 2018, Gibson filed their First Amended Plan of Reorganization and Disclosure Statement. The court has approved this new Disclosure Statement…a positive step towards closure of the matter.
Soon, on October 2, 2018 in fact, the court is holding a hearing on Gibson's plan. Depending on the findings of Judge Christopher S. Sontchi, the plan could be approved then, or shortly thereafter. Signficant issues remain – Tronical, the creator of the automatic tuning system that Gibson employed and then jettisoned when the market rejected the feature, has a pending $60+ million claim against the company. Also, Philips has refused to go away quietly and is still deeply in the fray.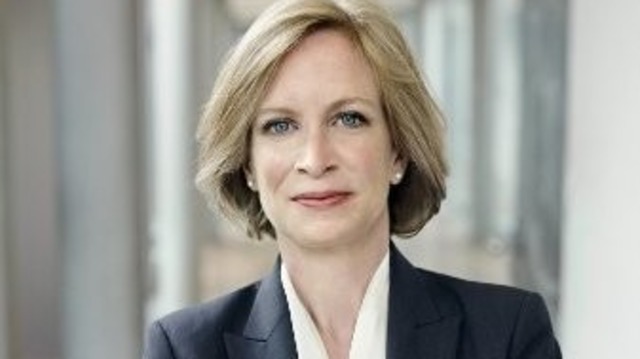 However, the judge seems to be leaning towards clearing these issues and getting Gibson back on track. Approving the company's plan would take Gibson out of bankruptcy and moving forward leaner and meaner – having shed their consumer electronics brands, and tens of millions of dollars of debt. The company is newly refocused on musical instruments, and has recently announced a new 2019 lineup of guitars.
New CFO Has Luxury Brands Experience
As part of this process, the new owners have every intention of changing over the leadership of the company – starting with a recent notice in a court filing that Kimberly Mattoon will succeed current CFO Benson Woo as post-bankruptcy CFO, according to a report in the Nashville Post. Mattoon comes to Gibson after eight years with Richemont, a luxury goods holding company. In her time at Richemont, Mattoon served first as CFO of its Peter Millar and IWC Shaffhausen units…and ultimately became COO of Richemont North America.
Before Richemont, Mattoon did a stint at The Body Shop as vp of finance, real estate, and IT. She worked with the Body Shop a total of three years.
The Search for a New CEO
The company is actively seeking a new chief executive officer to replace Henry Juszkiewicz, a process that was begun a couple of months ago and may take some time. Beyond these C-suite changes, many of the other executive managers are expected to stay in place.
However, the company will make some important changes to their board of directors. According to the report, joining the board will be Matthew Ross and Nathaniel Zilkha, both from KKR. Also joining the board is Brian Kushner, a senior managing director of FTI Consulting, which has been Gibson's bankruptcy adviser for several months now. Finally, Morgan Neff, an investment executive for the Wilks Brothers, will also be joining the board.
And, naturally, when the new CEO is brought on board, she/he will be joining the board as well.
For more on Gibson, visit: www.gibson.com.