BREAKING NEWS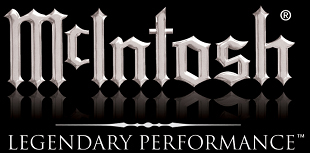 Multiple sources have told us that McIntosh Laboratory, Inc., a brand once deeply committed to the specialty electronics retail channel, has notified dealers by phone that for the first time in its history the company will allow Internet retailers to sell the brand. The list of online dealers that will be authorized to sell McIntosh products includes Amazon.com. The news has sent a shock around their dealer base and we have heard from several very loyal, long-time McIntosh dealers…who are very, very angry.
See more on this latest development from McIntosh…
Binghampton, NY-based McIntosh Labs is a division of Fine Sounds, and has a long history of selling expensive, high-end components through audio specialty retailers. The company has maintained its commitment to specialty dealers even as it has gone through ownership changes and management changes.
However, last week dealers were contacted by their various McIntosh representatives and informed that the company has decided to authorize sales of a selection of McIntosh models through a limited list of Internet retailers. While the list of approved Internet retailers may have been short, the impact on dealers was big, as it includes Amazon.com, the 800 lb. gorilla of Internet retailing.
No Comment from McIntosh
We made several attempts to contact executives at McIntosh for comment on this story, but our calls were not answered by the time this story was posted. And other McIntosh-related sources we did reach, for a variety of reasons would not comment on the matter.
Most of the dealers we spoke with felt completely blindsided by the company's actions. Although some mentioned that they viewed the move as another deteriorating step after the company authorized sales of McIntosh products at several Best Buy Magnolia departments. None of the dealers that we spoke to said that they had been consulted prior to the decision being made.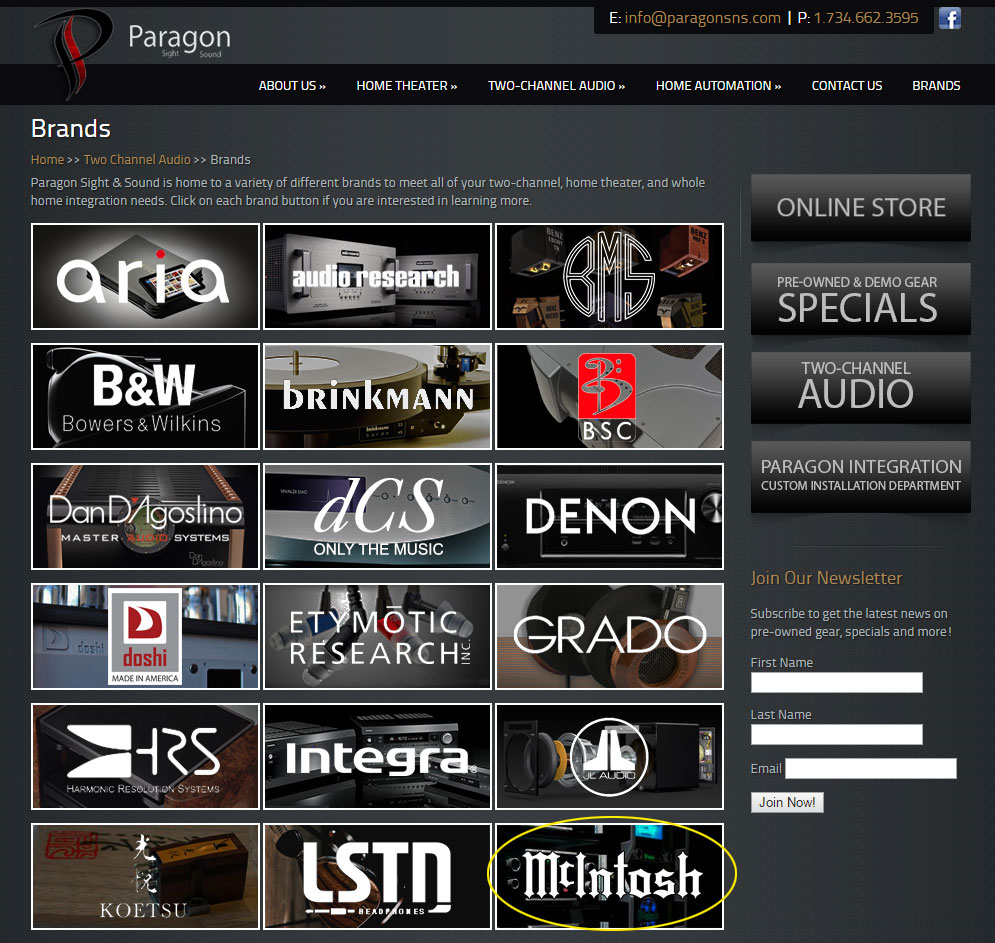 The Internet Dealers Now Authorized
The list of Internet retailers that will now be authorized to sell McIntosh products includes: Amazon.com, Crutchfield, Paragon Sight & Sound, and about a half-dozen others. Most dealers, though, stopped listening to the list after they heard the name "Amazon," as many view them as the most disruptive Internet retailer of all.
The company has assured dealers that these Internet dealers will only be authorized to sell about twelve McIntosh models. Not only that, but they assured dealers that all of the Internet retailers will sell McIntosh models at full MSRP.
Here is a list of McIntosh models to be sold online, as provided to us by a dealer:
MC301
MC152
C47
MCD550
MCT450
MAC6700
XR100
XR50
LCR80
MCAIRE
MHA100
MAC HEADPHONE
MXA60
As one dealer angrily told us, "They say that they are saving the surround sound and the tube stuff for their full line dealers…" This dealer was not impressed, saying it reminded him of an old [and quite crude] joke about this partial commitment.
Some dealers told us that a few of the Internet dealers chosen by McIntosh were not a huge problem. Crutchfield, for example, was not considered a major threat – and some of the other Internet dealers the company selected are known to specialize in the sale of high end products.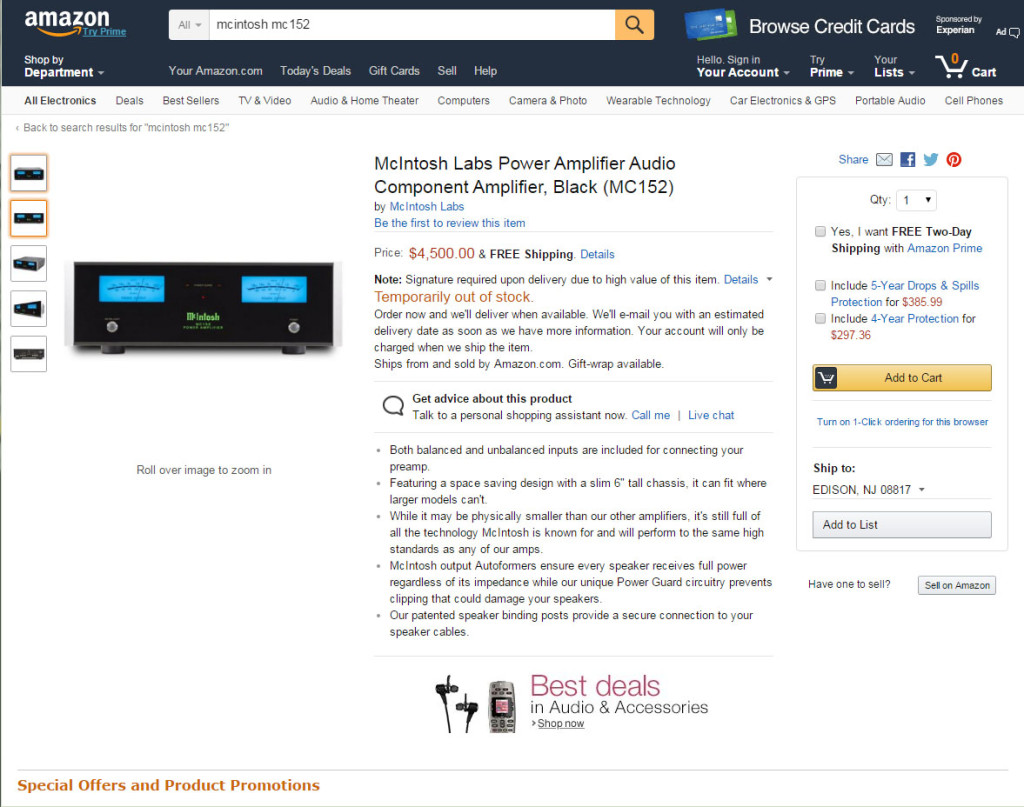 That Amazon Thing
But…"The Amazon thing is beyond outrageous, that they would cheapen themselves to that level," said one dealer obviously not happy with the development. "This was just not well thought-out."
Another dealer described what they felt was the unreasonable paradox of the situation. Their agreement with McIntosh strictly limits where they can sell and ship McIntosh products. But johnny-come-lately Amazon, well they can sell and ship anywhere they want. This situation irked more than a few of the dealers we spoke with, some of whom measure the number of years they spent supporting McIntosh in decades.
Out of Stock
In a quick scan of Amazon earlier this week, we discovered that the company had only created sales pages for about a handful of the models. And all of those that we saw, were marked "Temporarily Out of Stock." An Amazon customer service representative confirmed to us that the merchant for these items was in fact Amazon…and they did not have any inventory at the moment.
"Does this cheapen the brand?" one dealer asked rhetorically. Then answering himself, "This ruins it!"
Several dealers told us that this development comes after years of increasing pressure from the company to sell more McIntosh products. With this new and mostly unwelcome announcement, many dealers told us that this move by McIntosh feels a lot like…desperation.
See more on McIntosh at: www.mcintoshlabs.com.