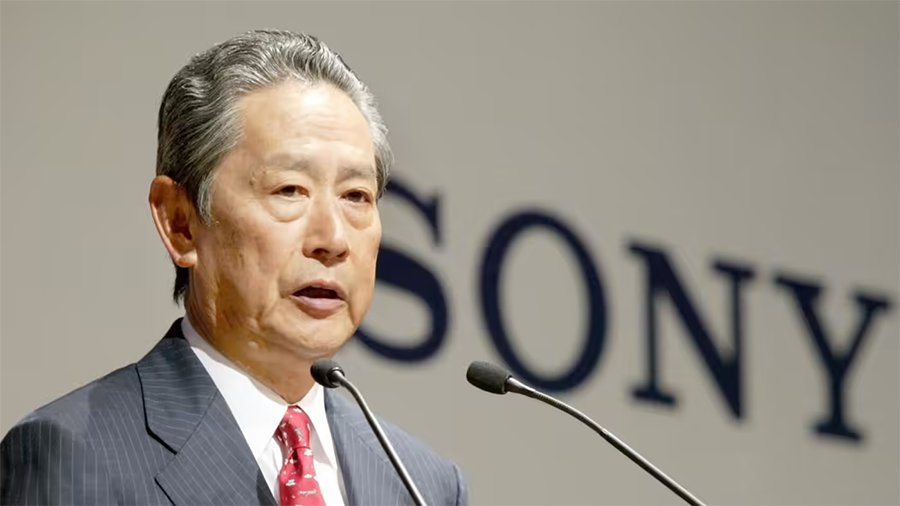 Nobuyuki Idei, former chairman and group CEO of Sony Group, has died at the age of 84. The cause of death was attributed to liver failure. His passing was announced by the company on Tuesday. Idei leaves a bit of a mixed legacy, contributing greatly during the company's formative years but leaving during a challenging time. He is a significant part of the history of the technology industry.
Learn more about former Sony head Idei and his leadership
Nobuyuki Idei had a long career at Sony, starting with the company, like many other employees, right out of college in 1960. By all accounts, he was an instrumental part of helping drive the company to become a global technology powerhouse.
One of the remarkable elements of his career is that he started fresh out of college at an entry level job with Sony, which is a common story in Japan as large companies work with various universities to suck up hundreds or even thousands of graduates, seeking to imprint them in their system. But what is remarkable is that, unlike most of his freshman class at Sony, he steadily climbed the corporate ladder to ultimately become President in 1995 and then CEO in 1998. He rose to the position of chairman of the board and CEO from 2000 to 2005.
Can a 'Salaried Worker' Become CEO? Some Doubted It
In fact, his rise through the ranks caused a little controversy according to a report in the Nikkei. Many in Japan didn't think a low-level salaried worker could ever be qualified to handle corporate management. But Idei showed them it could be done.
Also not helpful, his predecessor Norio Ohga, let it slip to the media that when Idei was named President in 1995, he was selected through a "process of elimination" from 14 potential candidates. Hardly a rousing endorsement for Idei.
However, the Nikkei notes, "his foresight for the digital era eventually silenced the skeptics."
Helping Transition Sony into a Global Technology Powerhouse
Sony went through many growing pains over the decades as it sought to transition from a maker of a wide collection of electric gadgets – everything from electric rice cookers, to transistor radios – to something more meaningful. Idei was part of the internal force that helped it transition into one of this industry's most powerful global technology powerhouses.
From the Nikkei: "During his tenure at Sony, Idei encouraged engineers to take advantage of new technologies and developed the concept 'Digital Dream Kids,' which aimed to accelerate the company's global expansion through the creation of next-generation entertainment products."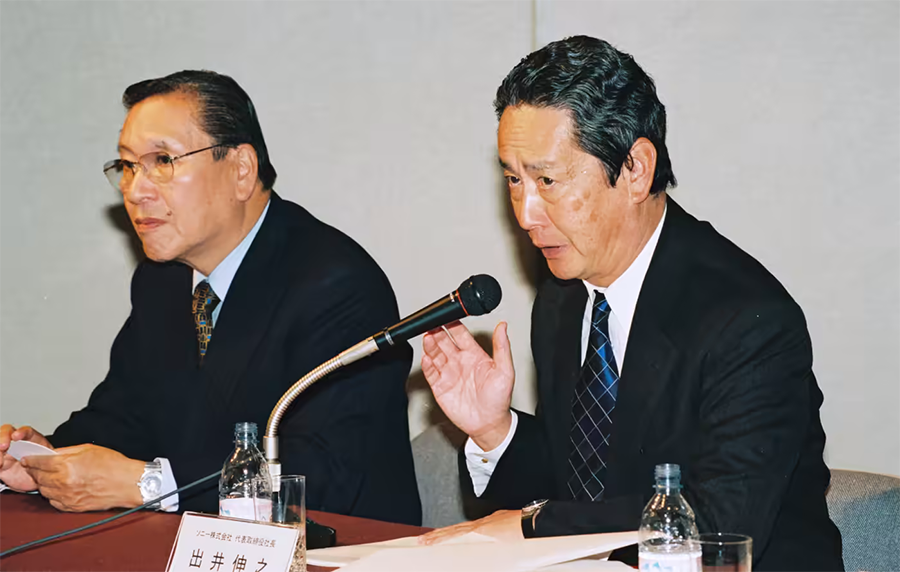 A Laser Focus on the Internet
Idea instilled in Sony a laser focus on the internet, starting under the Digital Dream Kids banner, and was once quoted as saying this years ago: "The internet will change the look of industry just like a meteorite wiped out the dinosaurs. Companies that don't adapt will be wiped out."
But Idei had his struggles as well. Running Sony is a big job with a lot of pressure and it can be challenging to carry on the legend of Sony. When the internet bubble collapsed and Sony failed to recognize and lead the charge into flat-panel TVs, Sony saw its earnings slump.
In 2nd Act, Helped Entrepreneurs Make Quantum Leaps
The time came when Idei resigned after nearly ten sometimes tumultuous years at the helm. In his last act at the company, he chose Howard Stringer as his replacement – its first non-Japanese leader.
After leaving Sony, Idei launched his own consultancy company known as Quantum Leaps Corp. Here he provided management support and services for startups, working with a range of young entrepreneurs in Japan.
See more on Sony at: sony.com.